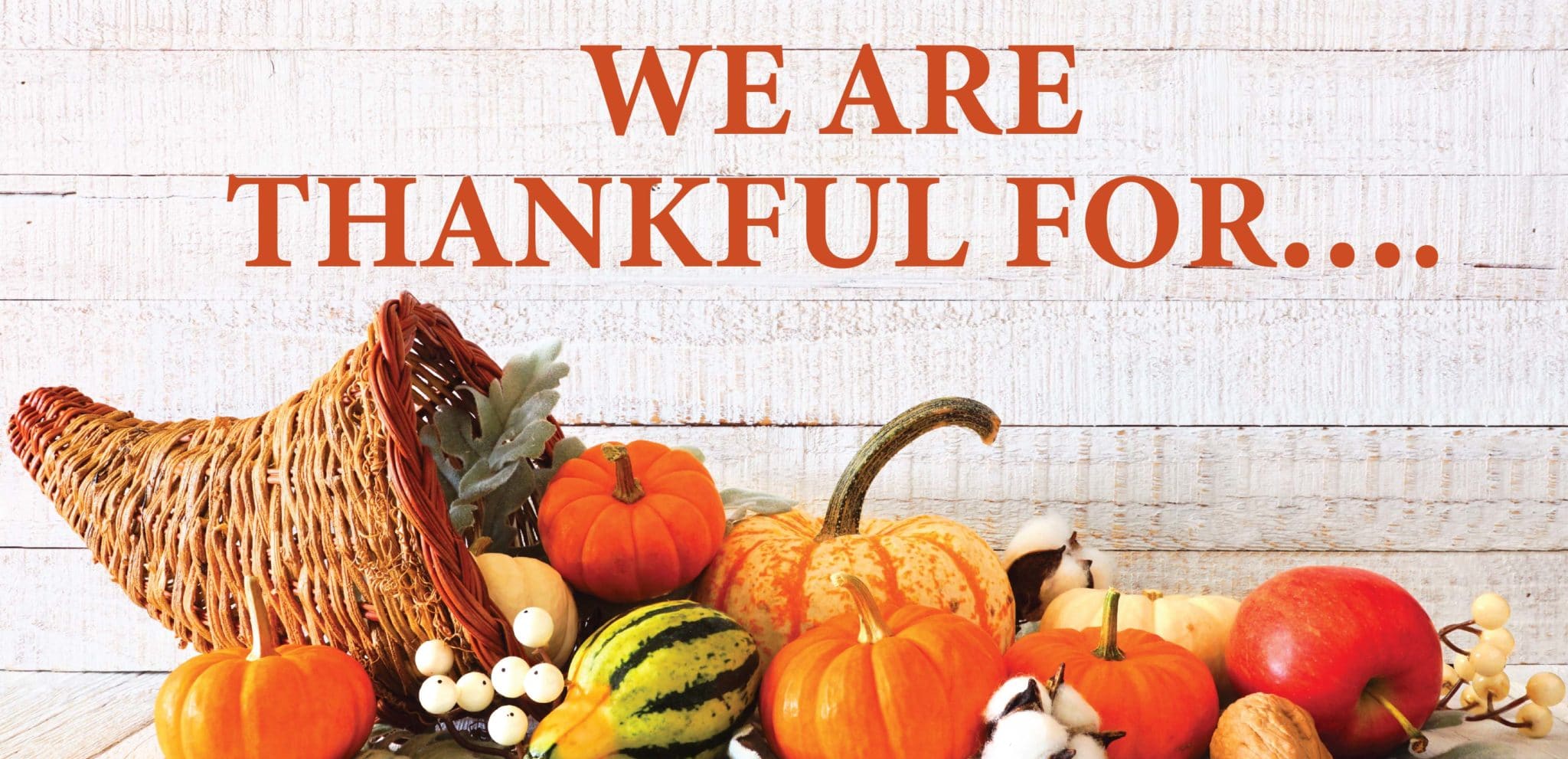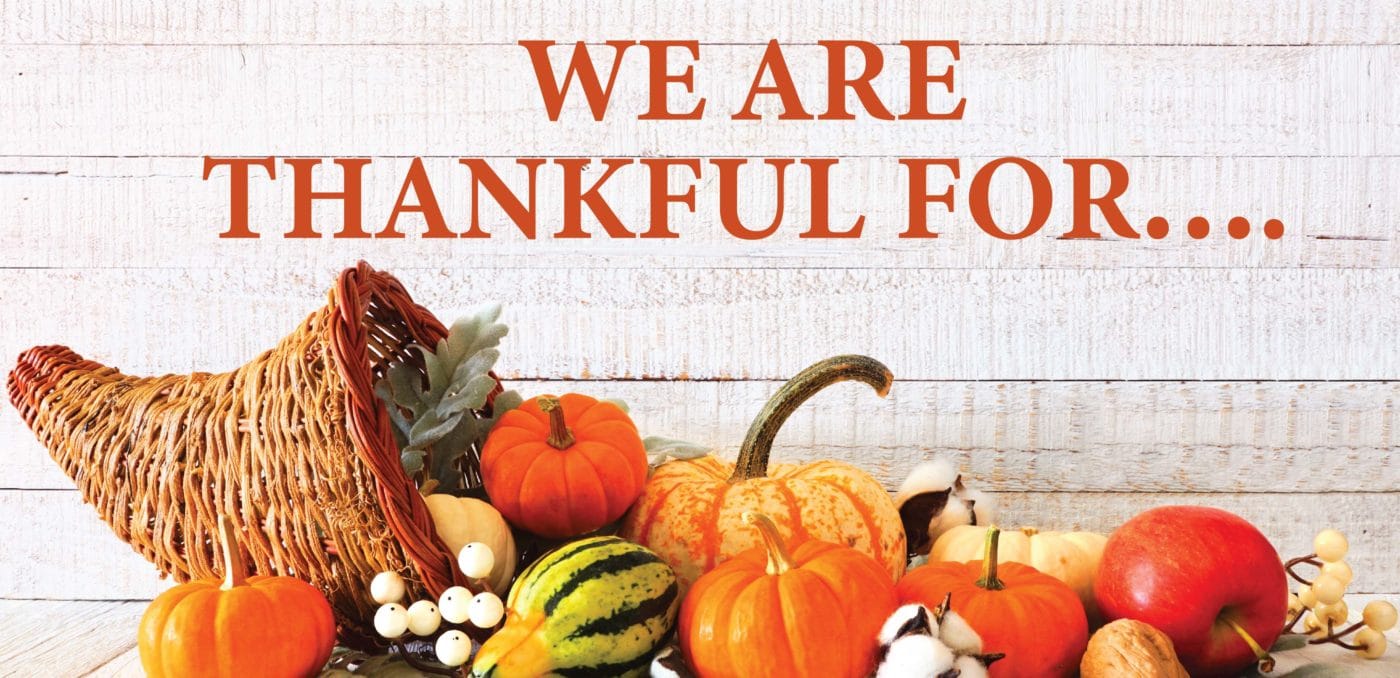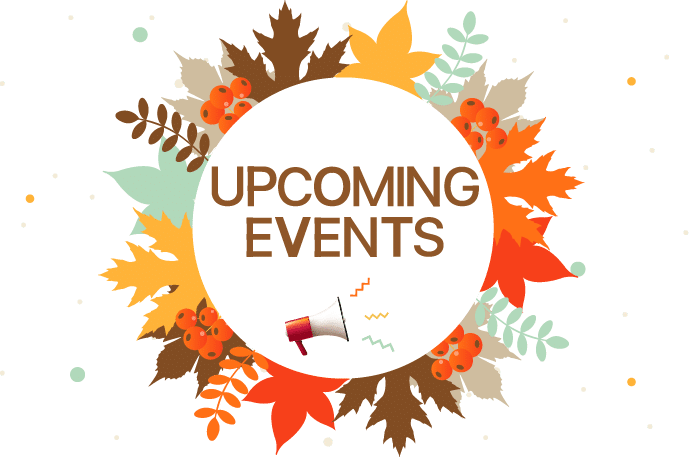 Women's Philanthropy Board Meeting | November 5, 2020 | 8:30 am
March of the Living global interfaith initiative to commemorate Kristallnacht: #LetThereBeLight | November 9, 2020 | All Day
A Post Election Analysis with Ed Miller, AIPAC National Deputy Political Director | November 12, 2020 | 7:00pm
Women's Philanthropy Leadership Series Class of 2020 Graduation | November 12, 2020 | 10:00 am
Lion of Judah Fall Current Event Series | November 17, 2020 | 8:00 pm
Meet & Greet: Naveh Yogev P2G Director | November 18, 2020 | 12:00 pm
The Women's Event | January 14, 2021 | 12:00 pm
---
A NOTE FROM ROSITA:
DID YOU KNOW…
The Jewish Federation of North America (JFNA) represents 146 Jewish Federations and over 300 Network communities, which raise and distribute more than $3 billion annually to support social welfare, social services and educational needs. The Federation movement collectively are in the top 10 charities on the continent, protecting and strengthening the Jews around the world through the principles of Tikkun Olam (repairing the world), and Tzedakah (charity).
JFNA lobbies in Washington, D.C. to secure $10 billion in public funds to directly benefit Jewish communities and support thousands of agencies serving people of all backgrounds including: hospitals, nursing homes, community centers, family and children's service agencies and vocational training programs.
To address the local human service needs, JFNA is providing a matching opportunity. Between September 1, 2020 – December 31, 2020 50% of any additional dollars pledged will be matched and designated to Human Services needs in our community. This is an incredible way to maximize our impact. We are lucky to be part of this powerful system.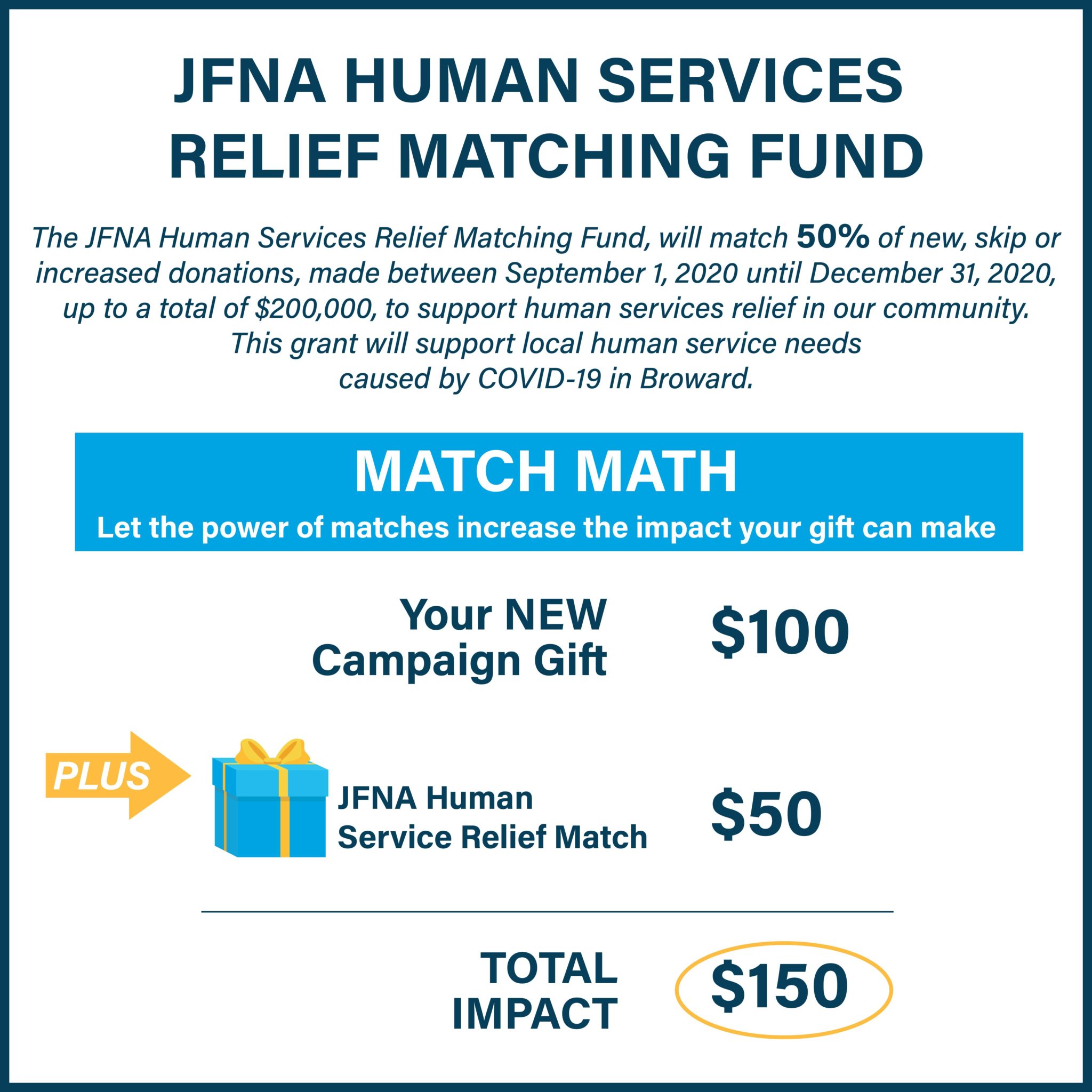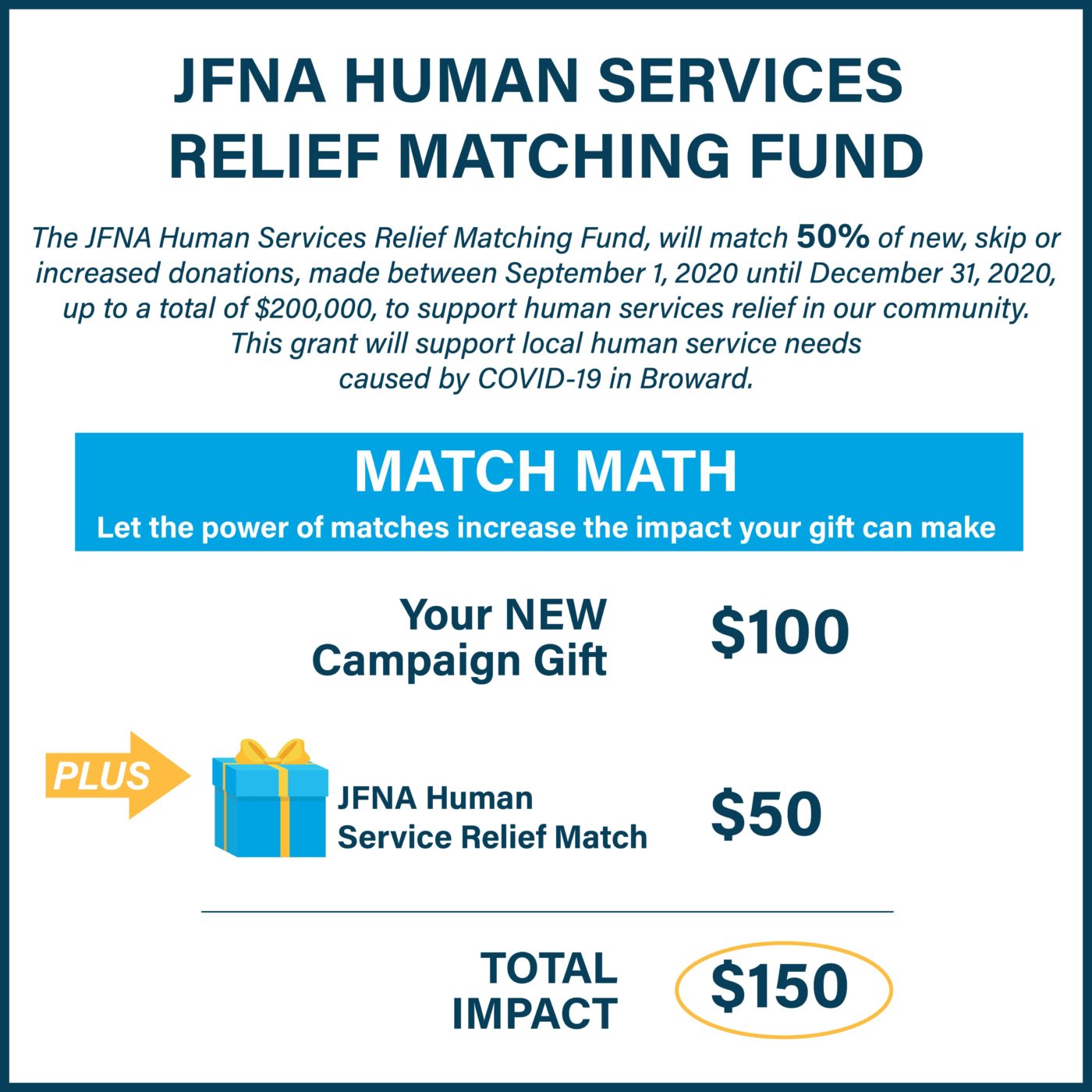 ---
A LOOK BACK:
October was filled with many wonderful events.


We are thankful to Barbara Feller, Chair of our Farm to Sukkah cooking event, Tammy Fayne & Rica Leibowich, WP Vice-Chairs of Engagement for bringing this wonderful program to us. Along with Jane Basch, Ellen Fox-Snider, Randi Grant and Miriam Hershenson, recruitment ambassadors, who promoted and reached out to the community, forty-five people were watching, cooking with and learning from Elaina Moran, Jewish Federation of
Broward County Event Coordinator an avid home cook and baker. In her beautiful kitchen, Elaina showed us ingredients (some of which we never knew about- like garlic squares in the freezer section of Aromas or Trader Joes- who knew??) and virtually together, showed us how to prepare three different dishes. We all wish we had "smell-a-vision" so we could experience the fragrance from each of the foods. It was a fun night and we're all looking forward to preparing these dishes.


JEWISH WOMEN'S LEARNING SERIES: EXPLORING THE JEWISH PRACTICE OF MUSSAR, the virtues we all have, describes moral conduct, instruction or discipline, and educating oneself on how they should act in an appropriate manner. October's topic was patience– something we all need a little more of these days!! Our virtual class was filled with 30 women who were eager to learn and engage. We are so thankful to Sandra Lilienthal, facilitator of this six- part series who shared her knowledge and passion with us!! We listened, we learned and grew together as we engaged in meaningful and thought-provoking conversations. We spoke about the
positive and negative results of patience. We learned that too much patience could be bad, because if we sit around patiently and wait for others to do something, that something might not get done. We are thankful for our lay leaders and professionals who come together with a "good balance" of patience and determination to make a difference in our community and around the world.
We are thankful to Debbie Stayman, chair of the Jewish Women's Learning Series along with Robin Kablat, VP of Jewish Education for promoting and encouraging women to attend and be a part of something so special.


Our Lion of Judah Kick-Off event was held virtually on Thursday, Oct. 22. Over 80 Lions participated in a very moving and motivational evening. We are thankful to Lisa Henry, Lion of Judah Event Chair, Hara Glasser-Frei, Lion of Judah recruitment chair and Leslie Linevsky and Elsa Rozenberg, Women's Philanthropy Campaign Co-chairs for all their hard work ensuring that the evening would be a great success! They certainly didn't disappoint! How moving it was to see the names of our forty-four "Forever Lions" on the screen. Although they might not be with us physically, we are so thankful to them for leading the way through their philanthropic endeavors. Their legacy lives on in each of us – May their memories be a blessing.
We are thankful for our newest Lions to join our "den". Although they couldn't be welcomed in person, knowing that we have 12 new and returning Lions "keeping the flame alive" is something to be treasured. We are so excited for you on this new philanthropic journey!
We are thankful to Rosita Bear for sharing her story how she felt compelled to become a Lion five years ago after attending a Lion of Judah conference. She felt the need to be part of a "sisterhood" of women who are so strong in their beliefs and desire to help those in our community and around the world.
Our two speakers, Suzanne Barton Grant, National King David's Society Chair Kasa Bainesay Harbor, Deputy Consul General at the Israeli Consulate, echoed the sentiment of
this Newsletter with two words: THANK YOU! Suzanne said she had a simple message for us: "Thank you for all you do and will do in the future". She thanked us for supporting our community and thanked us for "answering the call" and "jumping into action". She quoted Rabbi Lord Jonathan Sacks saying "It can be done and it begins with us". No truer words were ever spoken.
We are thankful to Lauren Alperstein and Denise Lettau who moderated the second part of our evening with Kasa Bainesay Harbor. Their thought-provoking questions led to an amazing story of Kasa's life. As an Etheopian Jew, Kasa shared her struggles and journey and how she overcame so much to graduate from college and eventually become the Deputy Counsul General at the Israeli Consulate. She said "why not", women can be whatever they want to be. "Women set the foundation and are instrumental in so many ways". She left us with such uplifting words: "Every Jew is responsible for each other & to care for each other". She went on to say that she is a "product of our investment". Her words "Thank You", leaves us with the knowledge of the good we are doing around the world and we continue to do each and every day!
As women philanthropists, we are driven to make a difference anyway we can. We are thankful to each woman who closed their gift and for those of you who increased their gift. You can't be thanked enough for your continued giving especially at this time of Thanksgiving.

We are very thankful for the Jewish Federation of Broward County Women's Philanthropy for partnering with Yodeah. Yodeah means to know; the power of knowledge. As we have always said, knowledge is power and when one has knowledge, they have power to do anything. Tonight's webinar was fascinating as we heard from Dr. Elizabeth Etkin-Kramer, an OB/GYN in Miami Beach along with Deborah Litwak from Sharsheret, a national non-profit organization which improves the lives of Jewish women and families living with or at increased genetic risk for breast or ovarian cancer through personalized support and educational outreach. We also heard personal stories from four amazing women who have been genetically tested for the BRCA mutation, as they shared their inspirational and truly uplifting stories. They all had the same message. If you are an Ashkenazi Jew, get tested, be proactive, have the power of knowledge, it can save your life or the life of your loved ones. The take away was to "take action". You can go to Yodeah.org to find out more. All these women were thankful for their gift of the power of knowledge to make educational decisions to take control of their life so they could be here to "walk their children down the aisle, hold their future grandchildren" and live a full and meaningful life. What an impactful evening of strength and resiliency!
---
A LOOK TO TODAY: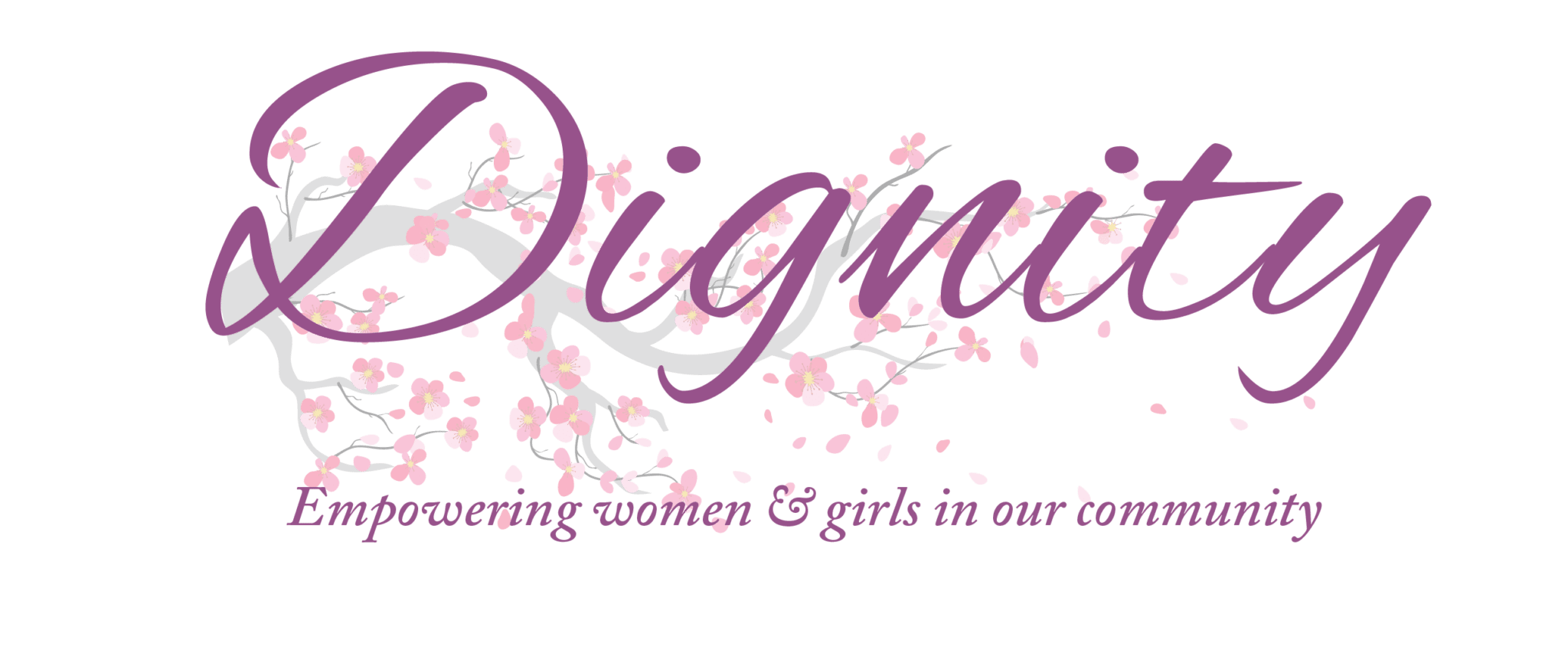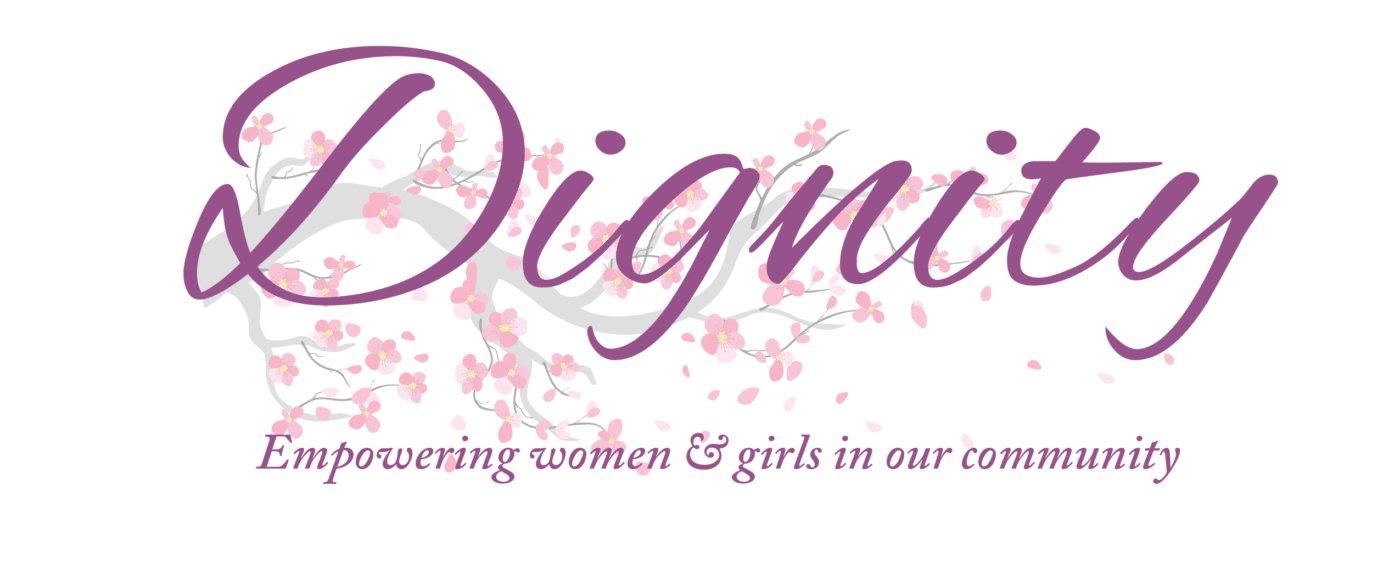 DIGNITY PROJECT: We are thankful to each of you who were engaged in the last Dignity Project. We are so appreciative of Jennifer Goldfaden and Lisa Kudish Rosenburg for starting their own Dignity Project collection with PJ Library moms and other moms with school aged children! We are happy to say that our next collection will begin in December and we have teamed up with the Young Leadership Division of Federation to collect even more items for those in need in our community. At this time of giving and saying thanks for all that we are grateful for, what an easy way to get our community involved in supporting those less fortunate. Each item collected will make someone in our community thankful and feel appreciated. (we will let you know how you can get involved)
---
We are thankful to each of you who donate your time to volunteer in our community, we are thankful to each of you who bring new and innovative programs for us to enjoy, we are thankful to each of you who make calls to ensure that gifts are closed and new gifts are obtained, we are thankful to each of you and appreciate all you do – It never goes unnoticed!
Please share this newsletter with your friends. Let them know what we are doing to support our community and show them that there are many ways to get involved. If you do share this newsletter, let Rosita, Andie or Julie know and they will make sure to reach out to say a friendly hello. We are thankful for your support!!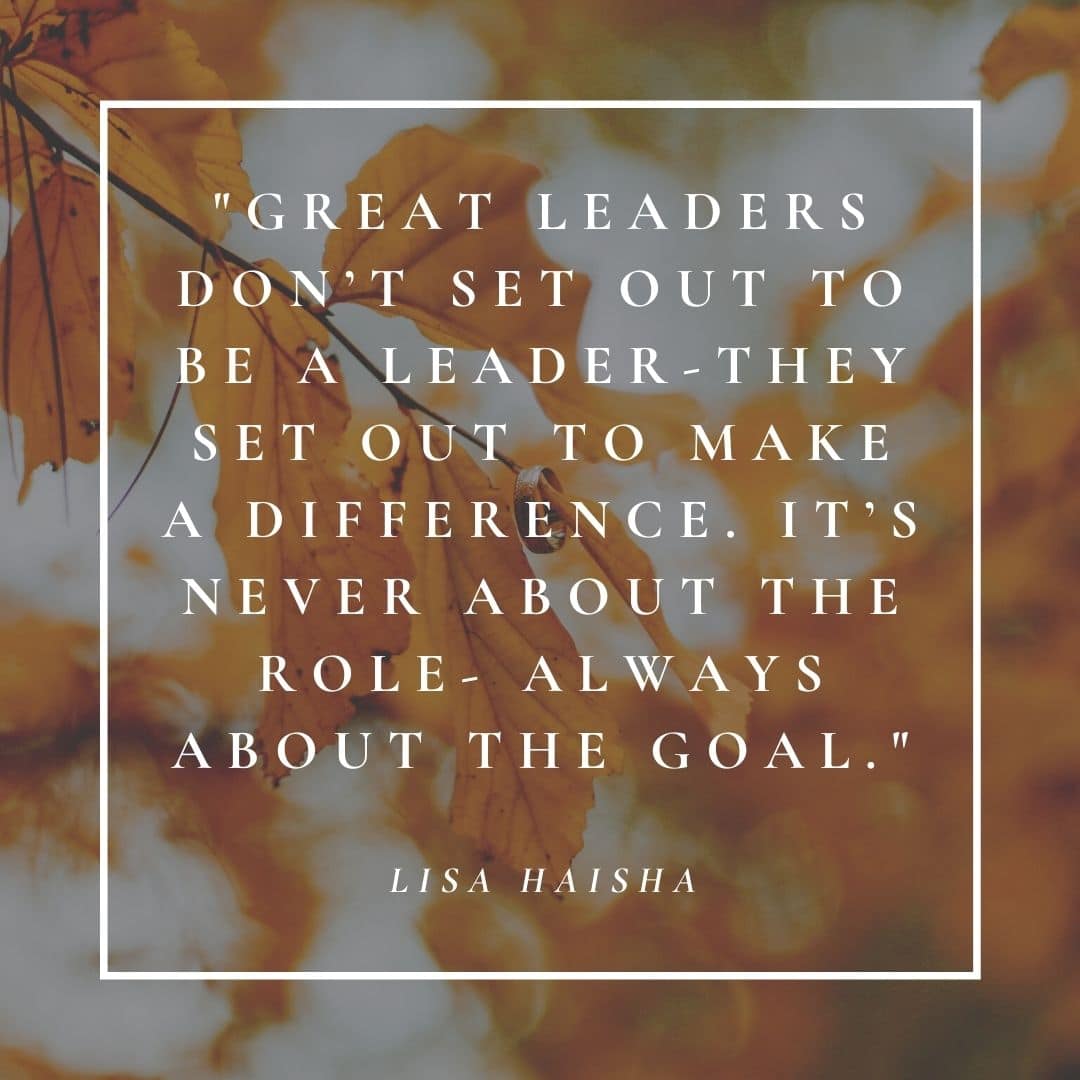 Wishing each of you & your families a very Happy, Healthy Thanksgiving.