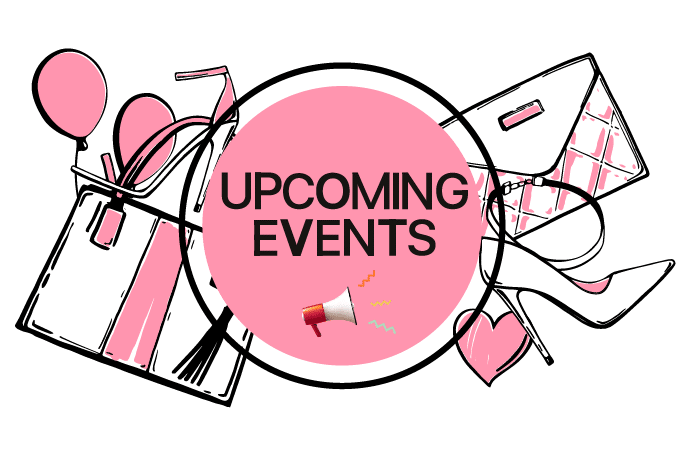 The Women's Event | January 14, 2021 | 12:00 pm
Lion of Judah virtual conference | January 24-25, 2021
---
A NOTE FROM ROSITA:
Did you know that the first Women's Event at the Jewish Federation of Broward County was in the 1980s?
Historically, Broward had two Federations, South Broward Federation and the Fort Lauderdale Federation. In 1993, before the two Federations joined, there was a Women's Event featuring guest speaker Elie Weisel which brought 1,000 women together at the convention center. Elie Weisel signed bookplates for all attendees, and it was so special.
Each year, hundreds of women have come together to celebrate our impact.
It may sound crazy, but my favorite part of The Women's Event is the pitch, when each woman opens her heart and gives to the Jewish people. At that moment, we are all UNITED in caring for the elderly, special needs, women in need of dignity, Jewish education, Israel, and Jews all over the world.
While this year may be different, I'm thrilled that we will be together virtually. Please join us. Invite your friends, relatives, women in the community who have never joined. This is the year!
Click here to register: https://jewishbroward.org/event/the-womens-event/
See you January 14, 2021!
---
What a year 2020 was! Without even realizing it, we were reinventing ourselves and our lives to get through all that 2020 dealt us. The way we reinvented our lives brought us to a new place- a place of discovery, a place of gratitude, and a place of compassion.
A LOOK BACK:
Our Jewish Women's Learning Series discussion for December was that of compassion. What is compassion, what can we learn from compassion and how can we become more compassionate? We learned that the middah of compassion (rachamim) "serves to expose the interconnectedness of self and others, and our responsibility to care for the larger community". Each of us, in our own way, cares for our community by giving back through the mitzvot that we do. However, to be truly compassionate, we need to have empathy, which is a feeling. Once we have empathy, we can have compassion, which requires action on our part. Compassion is a part of you, it is a part of our being. In order to be compassionate, we need to be aware! Aware of who is in need, and how to focus on the "other". Compassion infers a relationship and a connection. A kind word, a hug, a call out of the blue to let someone know you are thinking of them; this is compassion. Just being there, not only for our community but each other and to genuinely feel for that person is what compassion is all about. In 2021, we need to keep reinventing ourselves to show more empathy for humankind and in return, we can have that much more compassion.
2020 was the year of Zoom!! Zoom allowed us to attend events we might not otherwise have been able to attend. It allowed us to virtually connect with family & friends; attend weddings, bar/bat mitzvahs, brit milahs and sadly even funerals. WP didn't let the events of 2020 get in the way of reaching out to others, engaging in meaningful dialogue, programs, and even holiday celebrations. Zoom became our best friend!
---


Chanukah Party at the Daniel Cantor Senior Center
With the reinvention of our programs, we found that we could still connect, have fun and engage with each other. Our Chanukah program at the Daniel Cantor Senior Center on Dec. 11 was spectacular! Thank you to Nanci Africk, Sandi Jarrett, Tammy Fayne, and Rica Leibowich for organizing such a lovely day for the seniors. From different rooms at the Center, the participants were able to enjoy the amazing children from Temple B'nai Aviv's preschool through the use of what else… Zoom!! From the songs to the "interviews" the children delighted all those watching. How touching it was to hear from the participants of the Center. From the 68-year-old man to the 102-year-old woman who spoke, their common voice was that the Daniel D. Cantor Senior Center brought them much happiness and a feeling of connection even during COVID. They were happy, energized, and full of life. The morning was truly very touching.
---


WP Board Hanukkah Social:
Of course, the women of the WP Board still wanted to celebrate Hanukkah together and since we couldn't get together in person, the next best thing…Zoom!! Our annual Hanukkah social allowed us to celebrate and interact with each other in a whole new way! Thanks to Deb Gill for "hosting" a special evening. It was an intimate group who attended. We played games, got to know each other a little better, socialized as only one can do on Zoom, and even did our annual "white elephant" gift exchange. Did you know that you can do a gift exchange virtually? If not, now you do! It really was fun watching each of us unwrapping the gift we so beautifully wrapped to show off the item we were gifting. Andie kept us organized as only Andie can do. It really was a fun hour of "togetherness".
---


Dignity Project Phase 2 was a big success. The Young Leadership Division (YLD) has been collecting items and we are so happy that they wanted to take on this project. Thank you to everyone who participated. This is an ongoing project, so if you were not able to participate this time, we'll let you know when the next collection will take place.
---


The Women's Event: Thursday, January 14, 2021, is the place to be as we celebrate the women of Broward County! . Please note that the time is in the afternoon, from 12:00 – 1:00pm. We want to fill "Zoom" with all the women who have participated with us this year. A minimum gift of $365 to the annual campaign is required in order to attend. This gift may be paid by 12/31/2021. The speaker is Jodi Kantor, a Pulitzer Prize-winning investigative reporter and best-selling author. Jodi along with Megan Twohey broke the story of Harvey Weinstein's decades of sexual abuse allegations. This hour should be one of empowerment and determination. If you have not already done so, please RSVP online at bit.ly/womens_event2021. We look forward to seeing you virtually!! And as an added bonus, on Wednesday, January 13th at 7:30 pm, there will be a pre-event reception where you can connect with new and old friends. It should be lots of fun!! See you at The Women's Event!!
---
Lion of Judah virtual conference: January 24-25, 2021 Lions, hear us roar!! For years we've traveled to many locations to learn and be inspired by women from all over the world sharing their stories of perseverance and of philanthropy. Since Zoom has become our way to connect and because we have learned to reinvent the way we learn and gather, The International Lions of Judah Conference is no exception. The conference is going virtual and "the impact it will have on the world is #VirtuallyLimitless." We invite you, Lions, to join virtually as we gather together to learn, hear stories of strength and resiliency and engage in an entirely different way. Put the dates of Sunday, January 24- Monday, January 25, 2021 in your calendar, and click here to register: https://lionconference.org/
---
While 2020 was a different year, it didn't hold us back. The work that we have done was that much better and that much stronger as our commitment to those around us showed no boundaries. We persevered and reinvented ourselves and how we "reached out," but we did it never-the-less. We saw what was in front of us and we found a way to achieve our goals. May 2021 be a better year for us here and around the world and may we continue reinventing ourselves in order to keep each of our flames glowing. It's a new year and a new you…there's lots to celebrate!