Written and Edited by Anne Sopshin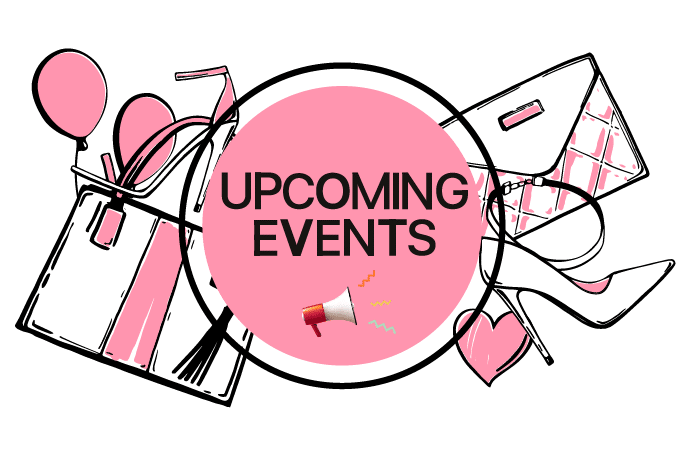 Super Sunday | February 21, 2021
WP Board Meeting | March 10, 2021
Community Campaign Celebration | March 14, 2021
Mitzvah Day | April 11, 2021
---
A NOTE FROM ROSITA:
The Jewish Federation of Broward County (JFBC) Impact Teams evaluate and strategize the current and future communal needs here in Broward, Israel, and around the world. Based on their assessment, they offer considerations and recommendations on how to distribute Federation funds strategically. The Impact Teams prioritize these needs and seek effective strategies to mitigate said issues. They call upon agencies and organizations of interest to provide proposals that detail their needs. The Impact Teams then evaluate the proposal and make funding recommendations to the JFBC's Board of Directors. Furthermore, the Impact Teams monitor currently funded programs and agencies to continually find ways to strengthen their efforts and make an impact.
The Jewish Federation of Broward County has 4 Impact Teams that focus on specific areas of concern:
· Elderly and Dire Needs: This Impact Team strives to ensure that all seniors are cared for and treated with dignity. They do this by supporting programs that address social isolation, provide financial assistance, ensure food security, and support caregivers of those with dementia-related diseases. At the same time, help those most at risk by feeding the hungry, assisting victims of domestic abuse, caring for our Holocaust survivors, providing financial assistance to prevent homelessness, offer counseling, and assuring families can afford safe, high-quality childcare.
· Israel and Overseas: This Impact Team helps support and advocate for Jews in Israel and around the world by focusing on at-risk children, seniors, lone and needy soldiers, Ethiopian Jewish future leaders, strengthening Jewish identity and ensuring a deep connection between Israel and Broward.
· Jewish Identity and engagement: This Impact Team helps to strengthen Jewish identity locally, here in Broward, by providing various approaches to Jewish engagement and enrichment, such as Jewish camping, March of the Living, day schools, youth groups, Israel programs and more.
· Special Needs Populations: This Impact Team helps and supports individuals with special needs and their families. They do this by providing recreational, social, educational and vocational programming; including, Jewish day school and summer camp, respite services for families, and help find and access services.
This year, the Federation anticipates on making a $21.5M impact in our community. Thank you to all who are involved. Our Impact Teams work hard to ensure that the needs of our community are being met.
---


What is Love? How do you define Love? Love can be a noun or a verb. Used as a noun, it is an intense feeling of deep affection, a great interest and pleasure in something. Used as a verb, it is a deep affection for; it is to like or enjoy very much. Love means to be deeply committed and connected to someone or something. The word is mostly used as "an intense feeling of deep affection." Love is what one feels.
Each of us gives back to our community because we love to and because we love our community. We have an "intense feeling" of doing good for the place we call home, the place we love, and the people we love. We have a "commitment" for the projects we work on, the people we serve, and the "connections" we make. We carry that love in everything we do because without that love, we couldn't give back with the same amount of dedication and fortitude to keep us and those we serve thriving!
---
A LOOK BACK:
 January's WP Learning Series dealt with trust.  It was a thought-provoking discussion about our trust in ourselves and with G-d.  It came down to that there needs to be a partnership; a partnership with ourselves and with G-d, an understanding that if there were a perfect world, we wouldn't be needed. An understanding that if there were a perfect world, we wouldn't be needed. There would be nothing to volunteer for, no need for Philanthropy, no need to roll up our sleeves and give back, since the world would already be perfect! It would, in reality, be the worst thing for each of us. Why? Because each of us loves the community we live in, and since we know that we don't live in a perfect world, we trust that the work we do each day is looked upon with admiration and respect. We're here to make our community and our world a better place. To trust, we must look at the bigger picture. It is essential to see all sides of what is in front of us to build that trust. If we build our trust in other people, in our organization, and our community, we can be open to the entire group and continue to give back with lots of love and respect in our hearts. We need to learn to have faith in all that we do, and with that faith comes trust.  Faith is the foundation of trust. By loving the work that we do, having faith that the work we do is important, noticed, and appreciated, we can have trust that we are making a difference. Each of you reading this newsletter has the love, faith, and trust to know that the world is better by all that you do.
Something to think about: A wonderful quote from Martin Luther King summarizes the above about faith and trust – "Faith is taking the first step even when you don't see the whole staircase."
---


On January 13, The Women's Event Pre-Event Reception -we started with introductions from the committee chairs and then had a fun time watching a virtual "wheel of fortune" spinner used to choose the six raffle winners; it's amazing what we can do via virtual reality!! Congratulations to all who won some AMAZING prizes. We then went to our "tables," or breakout rooms, where we were presented with a few questions…Why do we care? What is the reason we give? What was the first Federation event we attended?  When looking at these questions, I think the answers go back to the beginning of this Newsletter, LOVE!!  We give to the Federation, because we Love the cause and the effect of our caring. We give because we Love the cause and effect of our giving. One of the women in our group, Karen Saster, said that her third date with Jeff was to a Federation event. She loved that he was interested in and gave back to Federation and thought it would be a nice date. It must have been because 23 years later, together as a married couple, they still give back and support the Federation together because they care, and they Love it!! What a great story!
During our pre-event reception, we created memories. We connected with new and old friends. We showed our empowerment in the numbers that attended with the commitment & love for our community!
January 14 brought us to The Women's Event and what an event it was. Over 250 women attended. From the moving video depicting what the Federation does and how their goals were accomplished during a global pandemic to the passion in Rosita and Susan's voices, they shared the Federation's story. The program was quite amazing and flawless.
The comments on WhatsApp during the event were everything from "I'm crying," "the video was emotional," "so positive and uplifting, thank you," "beautiful," and "you ladies look lovely." The event brought the true meaning of Love of community and love for what we do! Judy Spatz said it perfectly in our WhatsApp chat- it was a great reminder of how great of a community we have, and being separated yet together, we need to help. To all those responsible for making this wonderful video, you outdid yourselves and should be commended!!
Then, of course, the speaker Jodi Kantor, how amazing was she?  The fight, the gusto, and the determination in breaking the story of Harvey Weinstein was riveting. She's all about the truth- as most of us are. She says to work together and find real facts- to trust, is all in finding the truth. Facts = social change and social progress. She gained people's trust!! She also took a moment to thank the Federation for all they do and what they have done for her grandmother, a Holocaust survivor, who lives here in Broward.  She was truly touched as she saw the Federation's work firsthand. Thanks to Corinne Cott for her wonderful Q&A with Jodi. While we were watching, it felt that Corinne and Jodi had been forever friends as the question and answer section was flawless; it was a back and forth conversation. It was uplifting, energizing, and full of respect. As everyone on WhatsApp said, Jodi was a powerful speaker, and I'm sure we could all agree that we could have listened to her longer. Congratulations to everyone who put together this memorable program- Great work, ladies!!
---


We began our meeting with a wonderful D'var Torah and story by Debbie Gober. She told the story of a boy who was by the ocean and would find starfish. When he found them, he would throw them back in the ocean. When asked why he would throw the starfish back in the ocean since the ocean is huge and there are many starfish in the ocean, he replied that he was saving each one of them each time he threw a starfish back. That's what each of us do. We work hard to help and save those who are in need. We give back to preserve memories, and we give back because it is in our hearts.
We were honored to have Rabbi Shuey and Rabitzen Sarah Biston from Friendship Circle of North Broward and South Palm Beach speak to us regarding their commitment to the Special Needs community. Their goal is to "create an inclusive community where EVERY SINGLE individual is a productive part of  society."  The Friendship Circle provides support, friendship, and opportunities to include people with varying abilities in our community. The Friendship Circle encourages an inclusive community where all individuals are valued, achievements are highlighted, and a world of acceptance and inclusion is created.  Listening to Sarah & Rabbi Shuey, you saw and felt the Love they have for the special needs community and the commitment they have to create programs to have an inclusive environment.  They felt truly blessed to receive funding and support from the Jewish Federation of Broward County. Without our help, they could not do what they do to support the special needs community. Volunteers are a necessary and always welcome part of the Friendship Circle. Volunteers, as young as seventh grade, are a necessary and always welcome part of the Friendship Circle. If anyone is interested in the opportunity to work with this special community, you can visit https://www.floridafriendshipcircle.com/ to learn more.. 
---
Lion of Judah virtual event:
While we are used to traveling to the International Lion of Judah conference, whether to other states or even in our backyard, this year's virtual conference didn't disappoint. Even though we weren't in the same room with thousands of Lions, you could still feel the passion, determination, and drive emulating from each of the speakers. There were 146 Federations represented and over 4,000 Lions from all around the world. Celebrating virtually allowed more Lions to participate. Day one of the conference began with welcoming speeches and singing of the Shehecheyanu. How great was it to see our own Carolyn Shapir singing virtually with other Lions!!! That was certainly a great surprise for us all. Carolyn, we felt the words of the song through your expressions!! How many of you have ever watched the Netflix home organizing show, THE HOME EDIT? How many of you knew that Clea and Joanna were Jewish? Well, they most certainly are, and in all their cuteness, they spoke about being Jewish and growing up in Jewish communities and not so Jewish communities. They shared about their friendship, their families, and their business. They shared how they use their Jewish values to shape their experiences as top female entrepreneurs and bring back to their community. They truly were a delight!!
We heard from so many as they shared the sentiment that even during a global pandemic, the lives we touch, the good we do, and the money we raise continue to be a blessing. It was wonderful hearing from Mark Wilf, the chair of the board of trustees of JFNA, as he spoke to us, sharing that his mother, his wife, and his daughter are all role models for doing mitzvot. There was something heartwarming to hear how he spoke with such pride about the women in his life. Ariel Zwang, CEO of the American Jewish Joint Distribution Committee (JDC), left us with inspiring words. "The Hebrew word, Kol, means ALL. ALL Jews are responsible for each other. Without ALL of us, we can't fulfill our responsibilities". Broward Lions, ALL of us should be proud of ALL that we do. We accomplish so many wonderful things, and with ALL of us working towards a common goal, we can accomplish even greater things. As the theme of this year's International Lion of Judah Conference was "Virtually Limitless,"- that theme holds true for each of us. Despite being virtual, we are and have been able to do so much good and will continue doing so because, with our strengths, we can accomplish anything.
Day two of the conference was even more inspiring!  Eric Fingerhut, President and CEO of JFNA spoke to us regarding strong women. He equated the story of Miriam to each of us. We are the Miriam's of today. We are strong women who understand what we need to do. He told us that we are seen, appreciated, valued, loved, and indispensable. Whether we are in front of the scenes "shaking our timbrel" or behind the scenes, we are all important.  His words were truly meaningful and full of pride for all that the Lions of Judah do.  We heard from the "faces of our future", young children sharing their thoughts of being Jewish and what they wish for the future, we heard from Heidi Zak, co-founder & CEO of THIRDLOVE, who shared her Jewish values for running her business and how she & her husband raise their children. Listening to her speak about the values of curiosity, optimism, community, and service, those values are reflective in how each of us here in Broward County relate while giving back. However, I think we can all agree that listening to Clara Spera, the granddaughter of Justice Ruth Bader Ginsburg z'l, was one of such inspiration. She made us all feel so much closer to her grandmother. She shared stories from childhood and told us that she was lucky enough to spend time with her this past summer binge-watching TV shows with strong female leads. How wonderful that she will have such beautiful memories. Then to top off the strength of incredible women, the Inaugural National Women's Philanthropy Ruth Bader Ginsburg award was awarded to Sheryl Sandberg, Chief Operating Officer, Facebook, and founder of Leanin.org and optionb.org.  Her conversation was inspiring and impassioned, stating that as females, we can do anything!  As was discussed in our Broward session, this virtual conference, with its "snippets" of leadership, stories of resilience, and empowerment, gave those women who have never experienced a Lion of Judah conference the desire to attend in person (hopefully Phoenix 2022). This wet their whistle but also took pride in all that the women of Broward County do for our community and beyond.  It truly was a fabulous two days. We sang, we laughed, we cried, and we were inspired, inspired to do more each and every day! We want to take this opportunity to congratulate our own Lindsey Glantz for not only speaking beautifully in the Lion video but for her new role as National Young Leadership Cabinet Co-Chair. We are inspired by your continued commitment to the Federation and for all that you do.
---