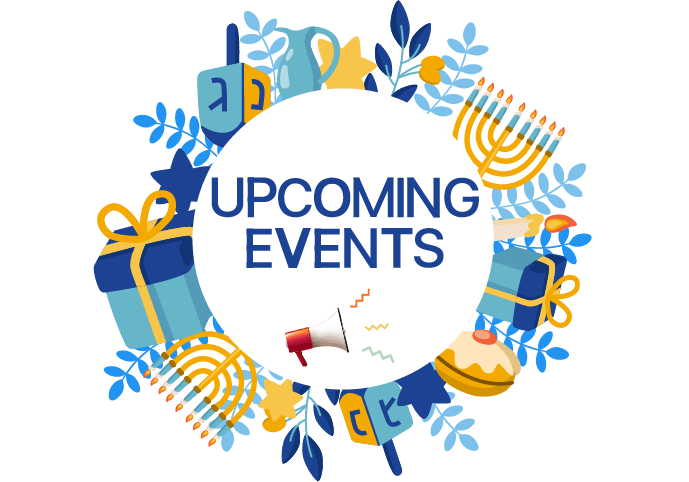 Major Gifts & Legacy Society: GOOD MORNING JEWISH BROWARD December 6, 2020 | 10:15 am
Chanukkah party at Daniel Cantor Senior Center
December 11, 2020 | 10:45 am
The Women's Event | January 14, 2021 | 12:00 pm
A NOTE FROM ROSITA:
DID YOU KNOW…
The Jewish Agency for Israel (JAFI) is an international, non-governmental body whose aim is to assist and encourage Jews throughout the world to help in the development of and connection to the state of Israel.
From founding and building the State of Israel to planting and nurturing the seeds of friendship between Jewish communities separated by distance, since 1929, they have been working to secure a vibrant Jewish future for generations to come.
Today, JAFI connects the global Jewish family, bringing Jews to
Israel, and Israel to Jews, by providing meaningful Israel engagement throughout the world and facilitating Aliyah. They build a better society in Israel – and beyond – energizing young Israelis and their worldwide peers to rediscover a collective sense of Jewish purpose.
The Jewish Agency continues to be the Jewish world's first responder, prepared to address emergencies in Israel, and to rescue Jews from countries where they are at risk.
This global partnership has enabled us to address the Jewish people's greatest challenges in every generation.
---
A LOOK BACK:
In November we gave thanks for the many wonderful moments and the lives we enriched through the generosity of your gift. We hope the programs and meetings you attended brought you satisfaction and knowledge which in return gave you passion and purpose.
WP November Board Meeting
WP November Board Meeting shone a light on Goodman Jewish Family Services with Barbara Bailin, Director of Financial Assistance, enlightening us with stories of people who have been helped in our community by the generosity of Federation and all of you! In her conversation with us, she said that this was a "love letter" to the community for their help in ensuring that we never say "NO" to any Jewish person and that the moral fiber of the community is to help in any way that it can.
We were given the privilege of watching Leslie Linevsky, Elsa Rozenberg, Deb Gill and Barbara Feller teach us all how to "do the ask". Their examples of situations we all come upon when asking our friends, family or complete strangers to make a gift to Federation, was enriching and educational. They showed us how to keep the flame glowing to achieve our end result.
Since we are all getting accustomed to having zoom meetings, we have come to realize how important it is to be able to share with others. We miss the "meeting before the meeting" or the "parking lot after meeting"- those were the times to really get to know each other and chat about life. The inclusion of "breakout rooms" as part of our meetings has allowed each of us the opportunity to find out about each other, share experiences and feelings and find a "safety-net" within the WP group. We've shown that we are there for each other and act as a guiding light when some of our lights have been feeling a bit "burnt out". It's a sisterhood of healing and coming together which is so important these days.


JEWISH WOMEN'S LEARNING SERIES: Exploring the Jewish practice of Mussar: November's topic was generosity. The Hebrew word for generosity is n'divut, which derives from the root, having to do with willingness. It was also stated that in contemporary Hebrew, the word for a volunteer is a mitnadev, from that same root. Therefore, generosity comes from a place of an open and willing heart, going beyond the minimum financially or emotionally. We discussed that when we give, whether it's time, financial or wisdom, giving is satisfying. We should never give and expect something in return. However, giving and receiving are one in the same. When you give, what you receive, is the knowledge that you have done something good. There is no true rational answer to why we give other than it makes us feel good – something inside of us changes when we give. When we help others, it is if it is a gift to ourselves that we have done something meaningful and worthwhile while opening our hearts.
The generosity that we all emit is like the flame (light) from the candle. It emits a glow and a willingness to spread a light throughout our community and the world through our generosity which keeps the flame alive.
---
As we look to December
and to the Festival of Lights, we want each of you to know that the light you possess continues to glow through your generosity and dedication to our community and beyond. Whether you volunteer to bring food to the needy, visit with our Holocaust survivors, make phone calls, purchase items for the Dignity project, participate in the Jewish Women's Learning series, sit on an impact team, or share this newsletter with your friends, each of you continue to pass the light to brightening the future of so many. Everything we do has a purpose and with that knowledge, it allows you to spread the wealth and be a beacon of light to those around you.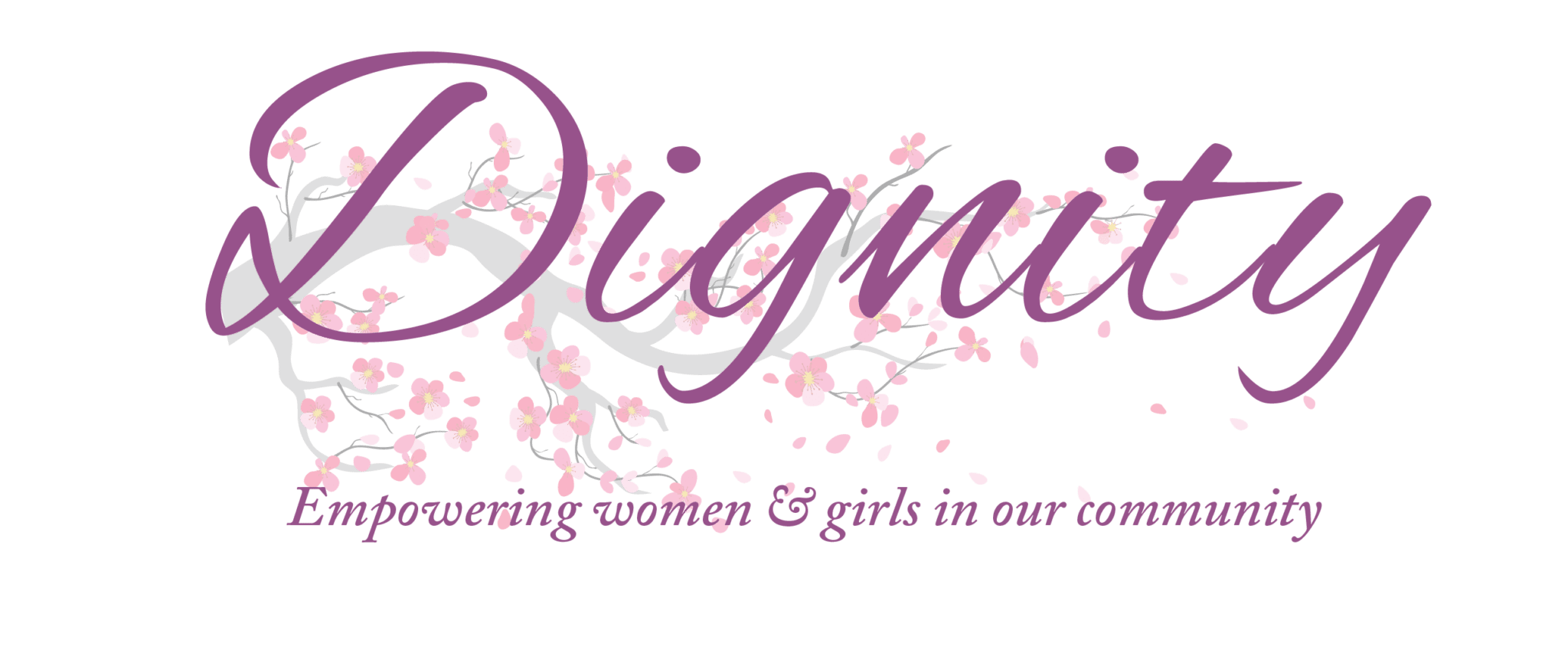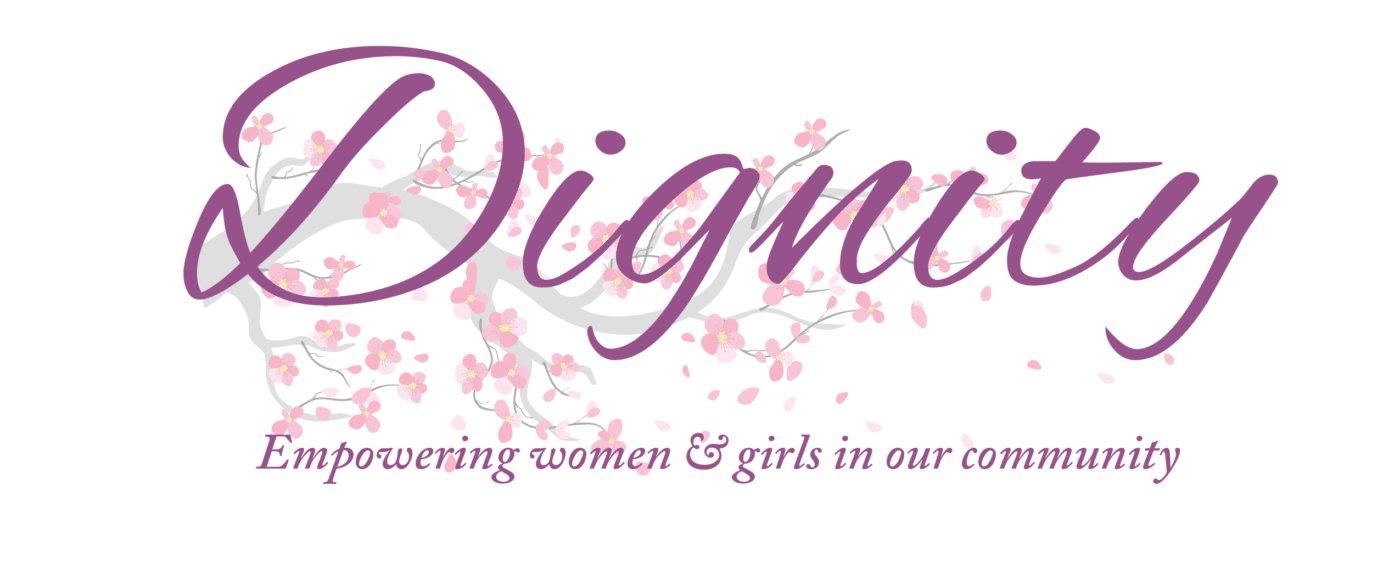 WP along with Federation's YLD (Young Leadership Division) will be joining forces to continue our Dignity project during the month of December. You each make the world a little brighter when participating in this most worthy initiative. When we rolled out this project months ago, your generosity was overwhelming with over 55,000 items collected. During the Festival of Lights, let's see how many items we can collect in order to bring a smile to a woman's face by letting her know of her importance. Let's spread a flame of hope that we can help those in need by participating in this most meaningful Mitzvah. (bring or send items to the following people and they will be distributed accordingly).


We're going to be bringing you a WP cookbook and we'll be needing your help! Since we have all been cooking more in the last eight months, posting pictures of our accomplishments and sharing recipes over text, IM, WhatsApp, etc., we thought it time to share those recipes with all the wonderful women of Federation. This book is to bring joy to you and your families by sharing memories, good food and togetherness. You will be hearing more from us soon, but in the meantime, get those recipes together so we can add them to our WP book.


Graduation in November? It is 2020, so almost anything goes. On Thursday, November 12, we celebrated the Women's Philanthropy Leadership Series (WPLS) Class of 2020, whose 10-month-long educational journey commenced way back in August of 2019. While this graduation was a bit less formal than past WPLS ceremonies – more sweatpants, less makeup – it was every bit as meaningful and memorable. Seventeen women from our 10th WPLS class, past Women's Philanthropy Board chairs – Debbie Gober, Lori Mizels, Carolyn Shapir and Judy Spatz, our current WP chair – Rosita Beer, and Federation CEO – Michael Balaban, joined us via ZOOM for a wonderful morning of reflection and celebration. Co-chairs, Risa Chopp and Simi Blaine, opened the ceremony with a warm welcome and a recap of the nine leadership series sessions. Two of our graduates, who are relatively new to South Florida, Karen Knauf and Liz Samrick, shared their experiences with and gratitude for the leadership program. They spoke about how much they learned about the Jewish community of Broward County and the critical role Federation plays in supporting vital programs that serve and save individuals and families in need. Following these poignant reflections, Vice Chairs of Leadership, Randi Blum and Sharri Gordon, spoke about the importance of the Leadership Series and what comes next. Risa and Simi presented the Class of 2020 by very personally introducing each graduate. This diverse yet cohesive group is comprised of women who are talented, creative, intelligent, articulate, inspired, and inspiring. As individuals, these women are unique. As a group, they share a commitment to strengthening community and tikkun olam. We look forward to staying in touch with our newest WPLS graduates and continuing to connect them to meaningful leadership opportunities. Mazal tov to the Class of 2020. The future is so bright!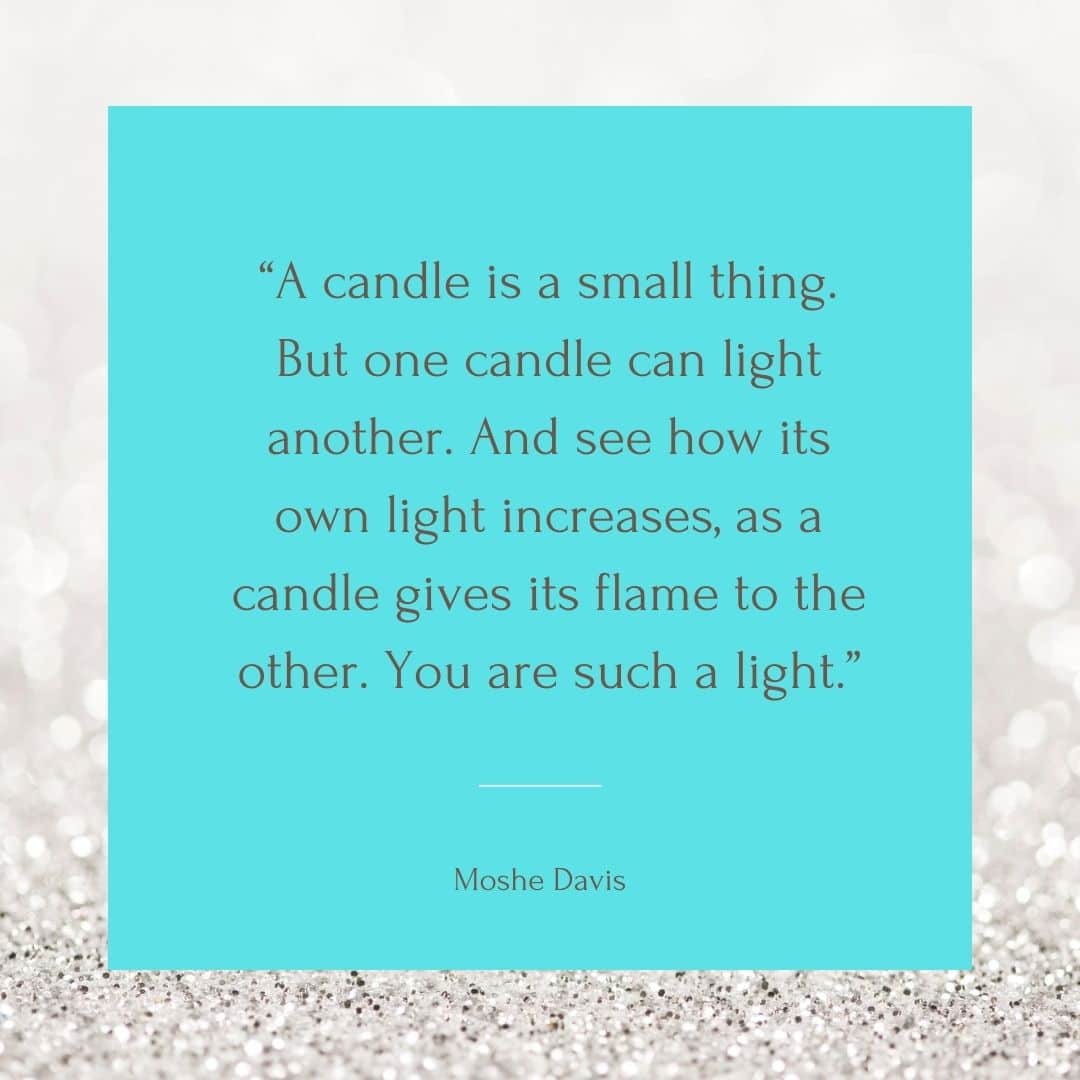 May the Festival of Lights bring good health, happiness and peace to you and your loved ones. Wishing each of you a very
HAPPY HANUKKAH!