WP Newsletter – April 2021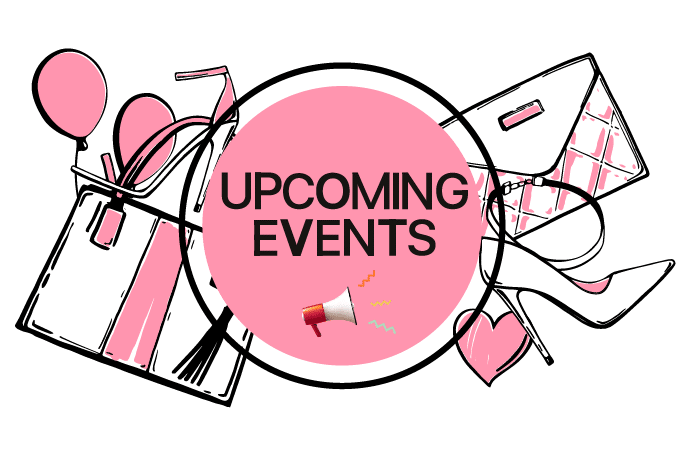 April 18, 2021 | North Broward Family Rugelach Roll
April 15, 2021 | Celebrating Yom HaAtzmaut – Israel's 73 A personal story of Aliyah from Ethiopia to Israel
April 20, April 27, May 4, 2021 | NWP Virtually Limitless Heart to Heart Mission to Israel
May 26, 2021 | WP End of Year Celebration
---
A NOTE FROM ROSITA:
Do you know……
Federation beneficiary agency, Goodman Jewish Family Services (JFS), is dedicated to empowering individuals, strengthening families, protecting the vulnerable, and helping seniors age safely and with dignity in their homes by providing innovative social services and programs to the Broward community. The work that JFS does is based on Jewish values to improve quality of life regardless of race, religion, ethnic background, or sexual orientation. They serve seniors, Holocaust survivors, families, survivors of domestic abuse, and people with developmental and physical disabilities.
Through different programs such as The Dorit & Ben J. Genet Cupboard and RAK PAK, Goodman Jewish Family Services provides counseling, food, transportation, care management, financial assistance, resources, and referrals.
Our Jewish Federation allocates a significant amount of our annual campaign to Goodman Jewish Family Services programs each year. They are our partners on the ground, and together we ensure that no Jew in Broward County is left behind.
---
April brings us to spring. Although in South Florida, we might not feel the full effects of this season, we do see some of it. Spring brings the regrowth of flowers, and it's the season of new beginnings and promise. We have increased daylight to do the things we most enjoy with more time and light in the day to do so. It's a season of renewal, and it's a time where many are happier. To all of you reading this, happy Spring.
There is renewed hope that this year will bring us together while doing so safely. There is renewed hope that we will see family members we haven't seen in a long time, friends we haven't socialized with in a long time, and renewed hope that we will all be able to come together to continue doing the good work we have always done.
---
A Look Back:
March brought us a conversation with Plantation resident Senator Lauren Book. Senator Book, or Lauren, as she wanted to be called, told us about her Bill which would require feminine hygiene products in public school bathrooms. "This Bill, called the Learning with Dignity Act, mandates schools have sanitary napkins, pads, and tampons in female restrooms in all of Florida's K-12 public schools. Under the bill, the products must be made available at no cost." She went on to tell us that "one in five girls have either left school early or missed school entirely because they did not have access to menstrual products." You could feel her passion when she was speaking to those on the zoom call. When told about the Dignity Project that WP has been doing this past year, she was thrilled to hear of our commitment and commended us on a job well done! Simply google Lauren Book, and you can read her story and see what a remarkable woman she is. A huge thank you to Lauren Alperstein for bringing Senator Book to us and for moderating the conversation!
Our final Jewish Woman's Learning Series was the 11th of March. We had a wonderful 6 months of learning, conversation, and dialogue with the amazing educator & author, Sandra Lilienthal. This last session dealt with Responsibility. In our daily lives, responsibility is a necessity. The responsibility of taking care of our family, paying our bills, and following rules and laws. Those of us in leadership roles also have a responsibility to those we work with and for. "A leader who takes into consideration the needs of others are likely collaborative, humble, and responsible." We are all responsible for one another, becoming a ripple effect when one does for someone else, then they do for another and so on and so on. Those of us old enough might remember the Faberge shampoo commercial where "she told two friends, and she told two friends and so on and so on." That ripple effect has now become "pay it forward." As volunteers, we make it our responsibility to take care of others. We ask our friends to help in our efforts, and we hope that they ask their friends as well. This type of "ripple effect" was evident in our Dignity Project, one person taking the responsibility to help, which led to others following suit. We each have a responsibility to ourselves as well. We can't do it all! We need others to step up and take responsibility to get the job done. It's been said that saying "no" (giving ourselves time to rest in order to give room for others to share the responsibility) leaves more room for us to eventually say "yes." Taking care of "us" is essential in order to take care of everyone else. Take this responsibility to heart in order to continue the good work you do daily!
We can't wait to hear about the next Women's Learning Series. Don't be left out. When you see an email to sign up, do so, you will learn so much and be so thankful that you joined. A big thank you to Robin Kabat & Debbie Stayman for their leadership in working with the team in organizing this wonderful program. Your efforts are greatly appreciated.
The Community Campaign Celebration, otherwise known as the CCC, brought 850 people together virtually, with music and conversation as we celebrated "Here for Good."  Our own WP campaign co-chair and one of the co-chairs of the evening, Leslie Linevsky looked lovely as she interviewed CEO Michael Balaban and Board Chair Bob Schneider as they told stories about Federation and all that Federation does for the community and around the world. Mitch Starr had the honor and privilege to interview Liev Schreiber as we heard his Jewish journey's story. We had a bonus as we listened to 3 members of the group SIX13 as they entertained us virtually from New York. A huge shout out to all who put this wonderful program together. 
---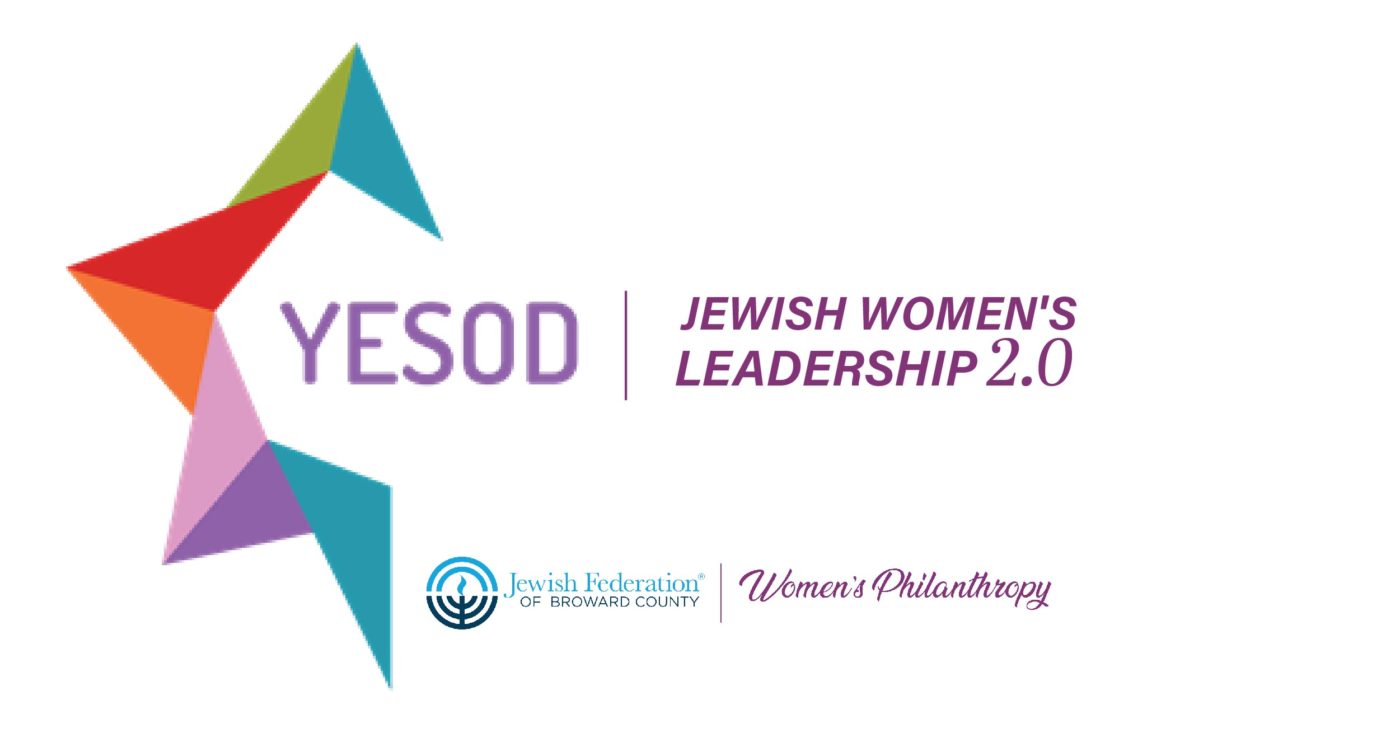 The Yesod: Jewish Women's Leadership Series 2.0 Cohort began their first class on Wednesday, March 17. Yesod is the Jewish word for foundation. Foundation is used in this context to "build sustainable volunteer leadership." Sixteen women are participating in this class led by Rabbi Arnie Samlan and Sarah DeWoskin. The energy in the class was full of exuberance as we read & discussed Jewish text, had a discussion about our own leadership skills, and shared in several different breakout rooms. Prior to the class, we were given the assignment of taking a GALLUP survey regarding our leadership and personality traits. Each of us were then shown our "Top 5 Themes." It was fascinating to see how these themes really depict how we lead and how we lead our daily lives. Gaining insight into our personal leadership (whether in daily life or volunteer life) was a wonderful exercise in noticing that even if our "themes" are opposite from each other, when each of us brings our strengths or even our weaknesses together, we can accomplish anything as long as we are doing it together. The knowledge and insight which will be gained throughout this 8 – week journey will be enlightening. Learning and growing together through thought-provoking experiences will bring us all closer together, and surely, more friendships will blossom.
We were left with a challenge – "find our leadership anthem." Think about your leadership anthem- what does it mean to you? What words in your anthem are you motivated by? To some, it may be an easy question to answer, to others, a bit more difficult. Think about it; we'd love to have you share with us.
All the opportunities afforded to us through Federation and WP are opportunities to grow, learn and share. These opportunities are fundamental in leading in the community and bringing them into our daily lives. As stated earlier, if you come upon any way to learn new things, seize the opportunity as it will open you to a whole new world. As spring, where flowers grow, and the sun shines down, we too are flowers which continue growing as we continue learning.
Thank you to the leadership involved in planning this series:
Judy Spatz and Lori Mizels, Co-Chairs
Rosita Beer, Women's Philanthropy Chair
Randi Blum and Sharri Gordon, Co-Vice Chairs of Leadership Development
---