Women philanthropists are the change-makers and community-shapers of the world. We are compassionate and committed women at every stage of life and career, of all ages, backgrounds and interests.  We have a place for you to be involved and make a difference.
Inspired and guided by our tradition of tzedakah (righteousness/charity) and tikkun olam (repairing the world) Women's Philanthropy engages women in the fulfilling work of making the world a better place. We make a personal commitment to build, support and enrich Jewish lives everywhere and work to create a vibrant Jewish future. 
Women's Philanthropy is about knowing and understanding deeply the breadth of issues facing our community and rolling up our sleeves to help. It's about educating, inspiring, and empowering women of all ages in our community. It's about nurturing leadership, connecting with like-minded women and fostering a commitment to philanthropy. It's about having an impact.
We raise funds for crucial programs, plan for our community's future, and help women develop into tomorrow's leaders. 
Through our donations and our hands-on community service, we help bring dignity to people in need, fight domestic violence, provide shelter to vulnerable children, protect at-risk seniors and so much more. We support Israel and world Jewry with our dollars and our presence. 
Our collective philanthropy enriches our own lives while improving the lives of others. There's so much happening in our community. Discover it now!
Our Women's Philanthropy Board is composed of a diverse group of devoted leaders who have committed their time and energy to advance our mission and purpose.
Leslie Linevsky, Board Chair
Nancy Africk
Jane Basch
Rosita Beer
Jodi Berman
Randi Blum
Allison Cohen
Stacey Fisher
Debra Gill
Hara Glasser-Frei
Sharri Gordon
Randi K. Grant
Sheryl Greenwald
Pamela Gregg
Lisa Henry
Sandi Jarrett
Robin Kabat
Jodi Katz
Olgui Lowell
Lori Margolis
Sheri Rosenberg
Jennifer Roth
Elizabeth Samrick
Mindy Schechter
Esther Shacket
Anne Sopshin
Ellen Sredni
Amy Stolberg
Learn, Engage and Volunteer
Connect with like-minded women through fun, social and educational engagement and volunteer opportunities.

The Dignity Project's mission is to: 
Educate women about the difficult choices low-income women and girls face due to financial hurdles when purchasing feminine hygiene products.

Empower women and girls by collecting donated personal care items (pads, tampons, liners, deodorant, shampoo, conditioner, soap, and detergent) to be distributed through our community agencies.

Further engage women in the Federation's mission by highlighting our agencies' work and mobilizing to meet a need in our community.
Since its inception, the community response has been remarkable. Our Federation has collected over 58,000 individual items via our Amazon wish list and curbside/contactless drop-off locations at seven private homes throughout Broward County. Sun-Sentinel shared additional details about the initiative with the community.
We saw our efforts come to fruition, with deliveries to five Broward agencies: The Dorit & Ben J. Genet Cupboard, Craig's Pantry, WECARE Food Pantry, Hebrew Academy Community School and PACE Center for Girls.  
As our community's need continues to grow due to the pandemic, these products will alleviate a burden for hundreds of recipients. They will allow the agencies to offer more without absorbing additional costs. "It was very moving to see the shelves stocked with products and hear about the impact these items will have on recipients," added Andie Temkin Gerszuny, Director, Women's Philanthropy.
"We express our deepest gratitude to the over 200 individuals who contributed to this initiative, the agencies, committee members, and representatives who made this project flourish," exclaims Rosita Beer, Chair, Women's Philanthropy.
The Dignity Project will continue its initiative throughout the year. If you would like to participate or start your own collection, please contact Debra Zablotsky, Director of Women's Philanthropy at dzablotsky@jewishbroward.org.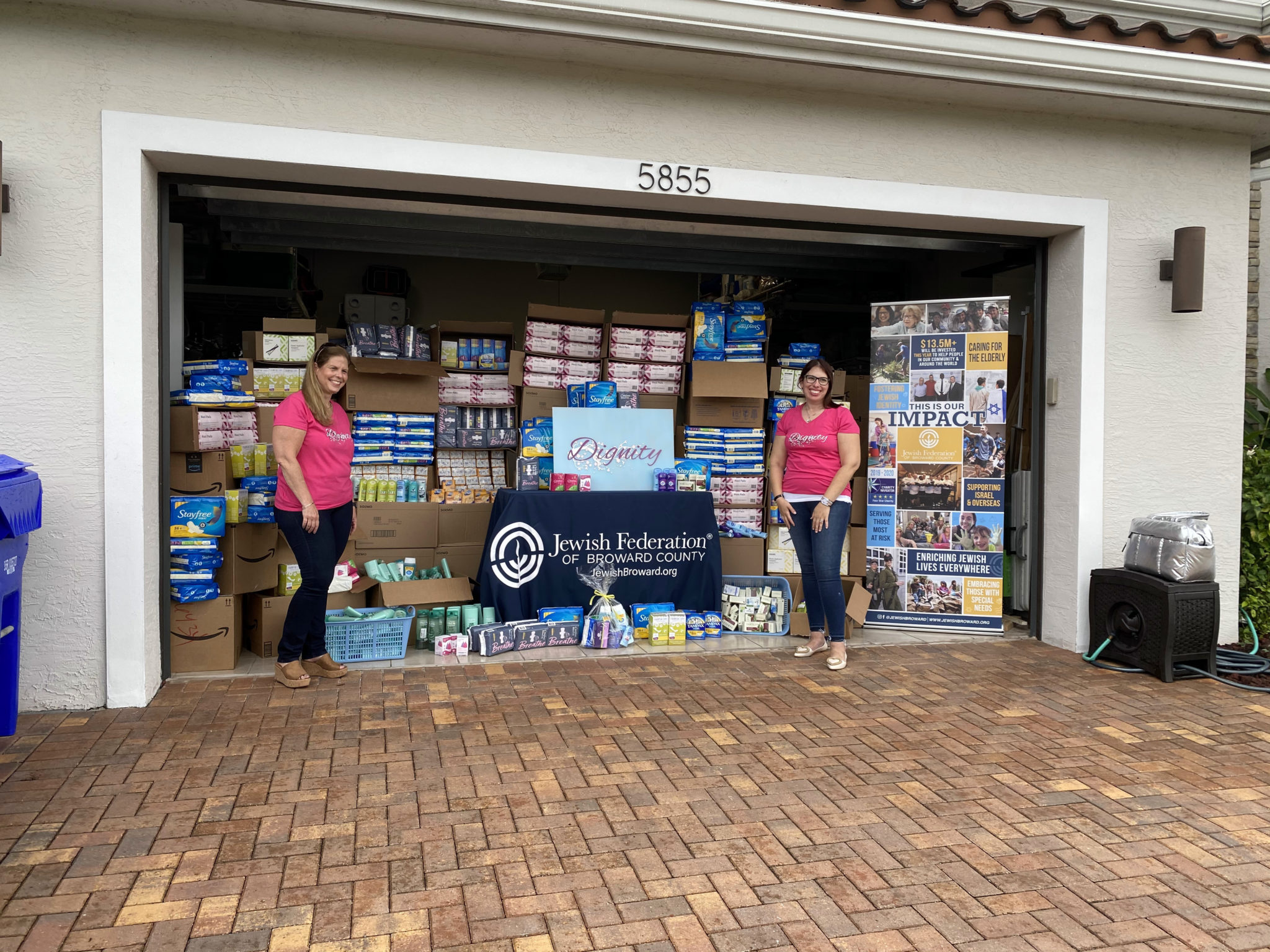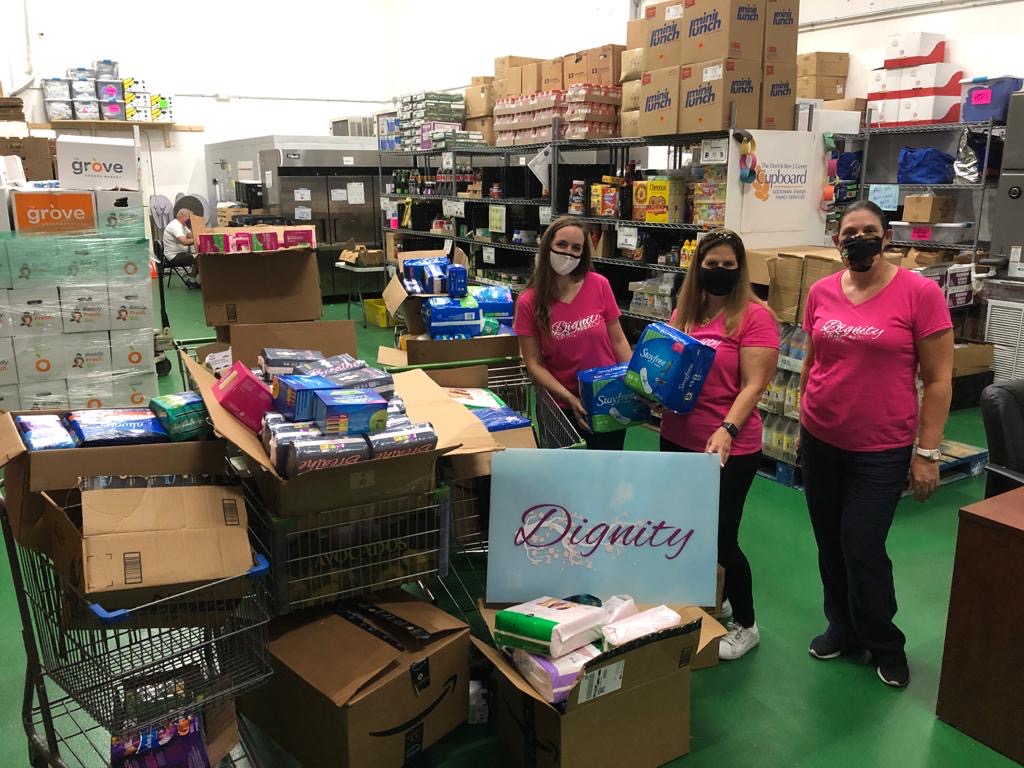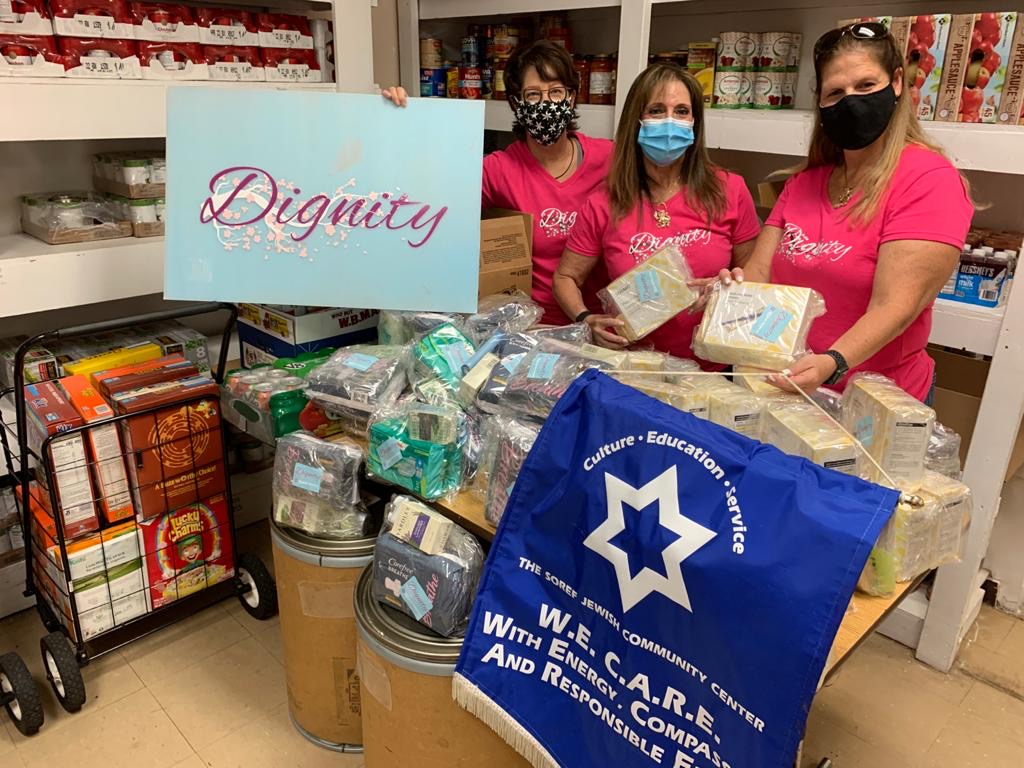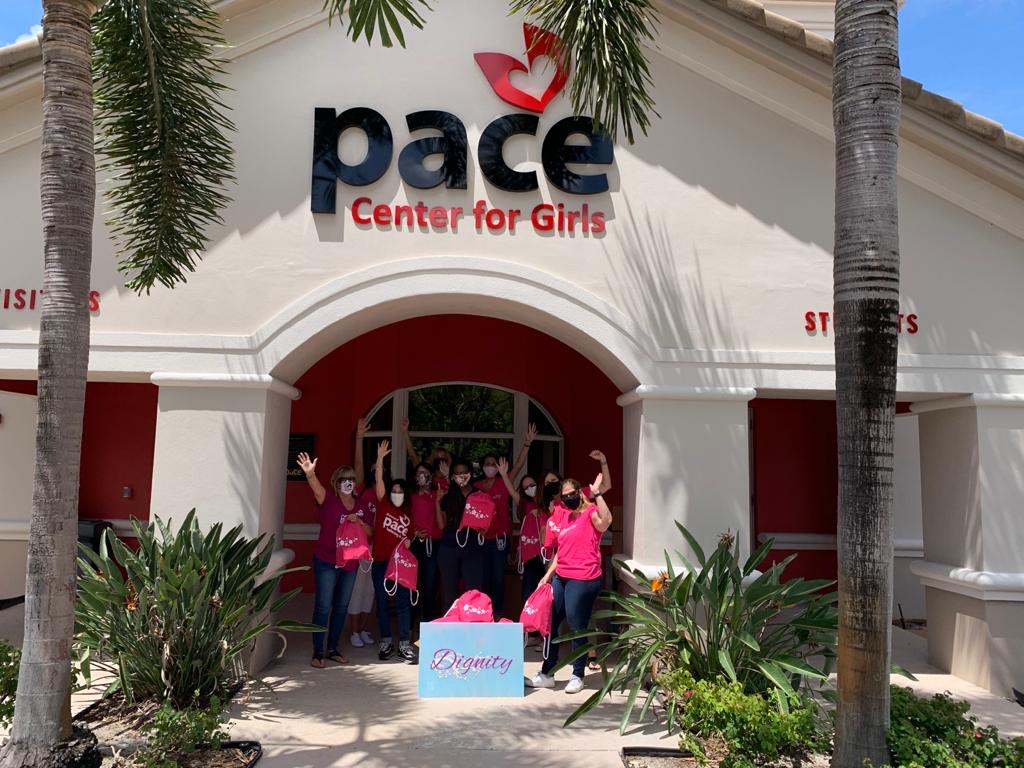 Leadership Series: We have two robust women's leadership curriculum series. 

The Women's Philanthropy Leadership Series is for those interested in furthering their Federation education and exposure as well as their leadership skills in a cohort of like-minded women. 
Our newly launched Yesod: Jewish Women's Leadership Series 2.0 offers leaders insights into personal and organizational leadership through a Jewish perspective. 
This exciting program which is offered nationally was developed by the Florence Melton School of Adult Jewish Learning and written by well-known Dr. Erica Brown. A cohort is nominated to participate in this curriculum, and the program merges Jewish text study, business skills, leadership theory, and experiential application. 
Participate in the Jewish Women's Learning Series (minimum giving level of $1,000+ to the annual campaign)
Our Jewish Women's Learning Series meets monthly over the course of 6 months. We are currently exploring the Jewish spiritual practice of Mussar, which is a  virtues based approach to Jewish Ethics and character development.  Each session focuses on a different virtue (Middah).   Throughout the series, women engage and connect with each other on a deeper level through small group and group discussions surrounding Jewish text specific to each virtue.
With your help, we are able to build a safety net for the most vulnerable and secure the Jewish future in Broward, Israel, and worldwide.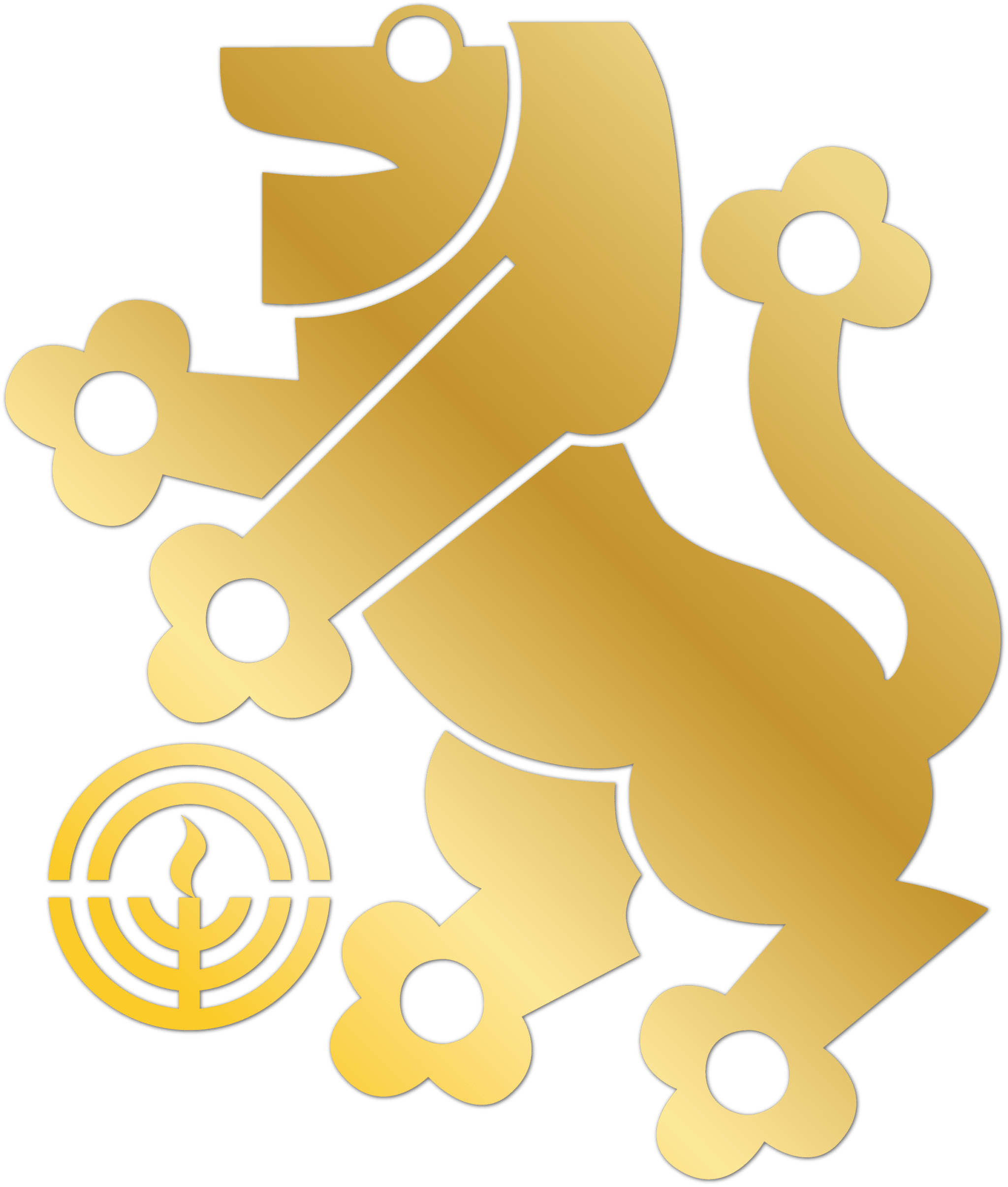 The Lion of Judah is a symbol of a Jewish woman's strength, her passion for Jewish community and a symbol of her financial commitment of at least $5,000 to the Federation's Campaign. Lion of Judah is an international sisterhood of thousands of global philanthropists who care about the Jewish future. Click here for more information.
Pomegranate | $1,800 - $4,999
Pomegranate is an ancient symbol found in the earliest synagogues. Women making an annual gift of $1,800-$4,999 are recognized by a sterling silver pomegranate pin.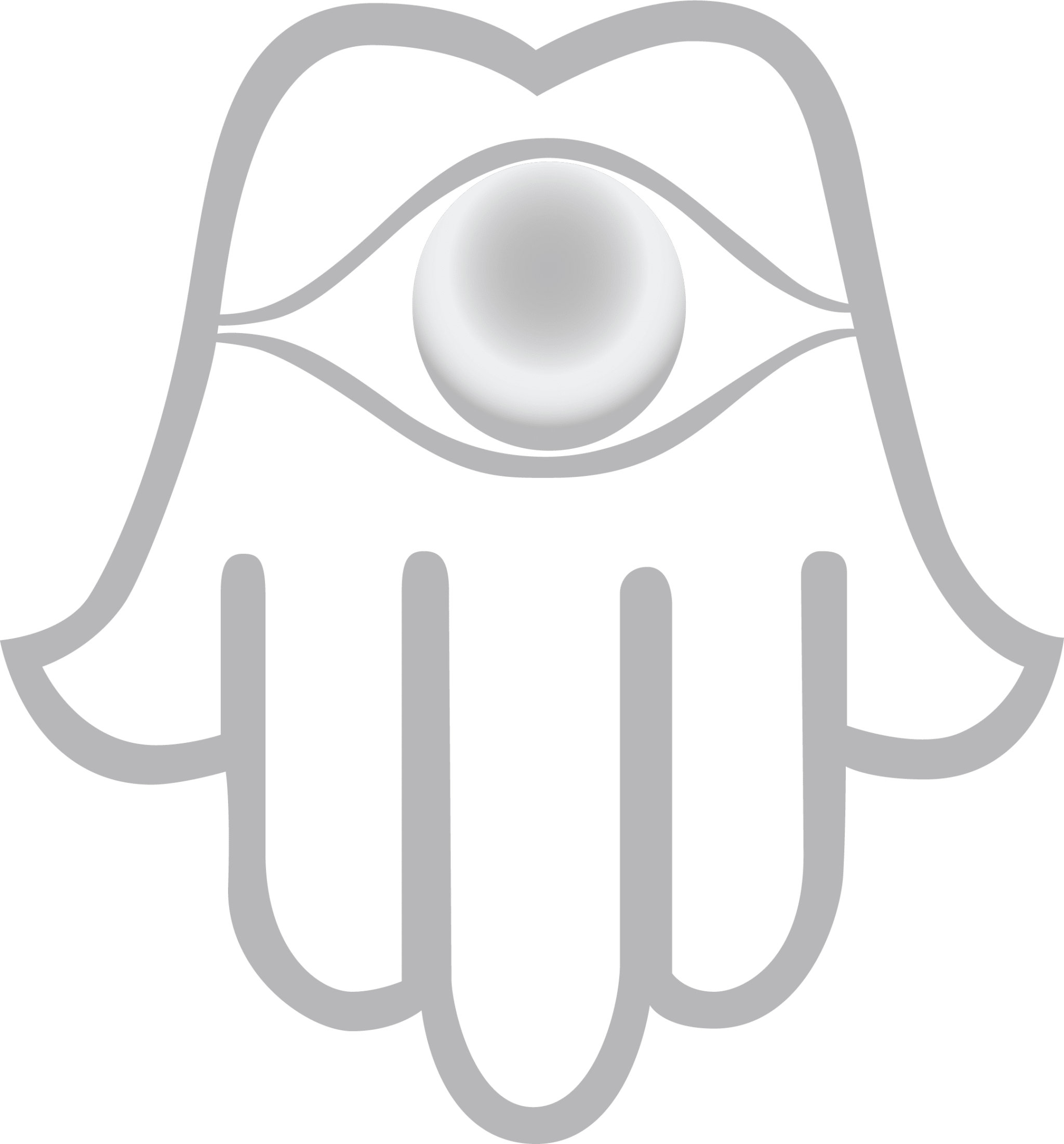 I hope that you all had a wonderful summer. I would like to welcome each…
Read More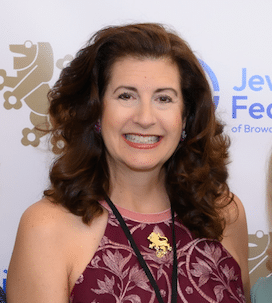 Leslie Linevsky | Women's Philanthropy Chair
The Women's Executive Circle (WEC) of the Jewish Federation of Broward County will exercise the collective clout of Broward County's preeminent Jewish women business and professional leaders to empower the women of tomorrow and employ high-impact philanthropy to strengthen our community today. We welcome the participation of accomplished corporate, entrepreneurial, and professional women who want to make a difference. The WEC represents a view from the top of Broward County's corporate, entrepreneurial and professional world, and each member benefits from the stimulating and supportive relationship she develops. Within this network, peers share best practices, create new ways of collaborating, and explore the balance between personal and professional priorities. WEC members employ innovative mentoring techniques to help mold the next generation of business leaders – mentoring each other, making lasting friendships and business relationships, all while strengthening the Broward Jewish community.
Women's Executive Circle Chair:
JWF Trustees & Membership Information
MEMBERSHIP
Individual membership shall be through a financial contribution in one of five categories:
Trustees make a $10,000 commitment, payable over five (5) years. Trustees in good standing are those who have paid a minimum of $2,000 per calendar year. At the completion of five (5) years, Trustees may renew their membership by making a $5,000 commitment, also payable over five (5) years.
YOUNG LEADER TRUSTEE (UNDER 40)
Young Leader Trustees make a $5,000 commitment, which may be payable over five (5) years. Young Leader Trustees in good standing are those who have paid a minimum of $1,000 per calendar year. At the completion of five (5) years, Young LeaderTrustees may renew their membership by making a $5,000 commitment, also payable over five (5) years.
LION OF JUDAH TRUSTEE
Current Lions of Judah make a $5,000 commitment, which may be payable over five (5) years. LOJ Trustees in good standing are those who have paid a minimum of $1,000 per calendar year. At the completion of five (5) years, LOJ Trustees may renew their membership by making a $5,000 commitment, also payable over five (5) years. LOJ Trustees must maintain their LOJ status in order to be considered a LOJ Trustee.
LIFETIME TRUSTEE
Lifetime Trustees make a one-time commitment of $50,000*, which may be payable over five (5) years.
*Promotion available, Currently, Lifetime Trustees make a one-time commitment of $36,000.
MULTI-GENERATIONAL TRUSTEE
Multi-Generational Trustees make a one-time commitment of $100,000, which may be payable over five (5) years. The original member may appoint additional family members to join them as Multi-Generational Trustees. Original Multi-Generational Trustees in good standing are those who have paid $20,000 per calendar year
Margie Albert
Jane Basch
Terry Breitbord
Diana Charles-Atlas
Karen Dombey
Goldie Dropkin
Wandy Druss
Adrienne Frank
Randi Grant
Agnes Gray
Sheryl Greenwald
Miriam Hershenson
Gladys Hirschman
Bette Hochberger
Joan Kuriansky
Carol Lasek
Denise Lettau**
Jami Levy
Audrey Meline
Elissa Mogilefsky
Robbin Newman
Karen Roberts**
Susan Samrick
Karen Saster
Stephanie Saunders
Susan Schneider
Ibby Schulman
Esther Shacket***
Nicole Shacket**
Gina Shull
Corina Waldman (z"l)
*Chair
**Past Chair
***Founder
as of November 2021
Dignity Project has collected and delivered over 55,000 feminine hygiene products to girls and women in need.