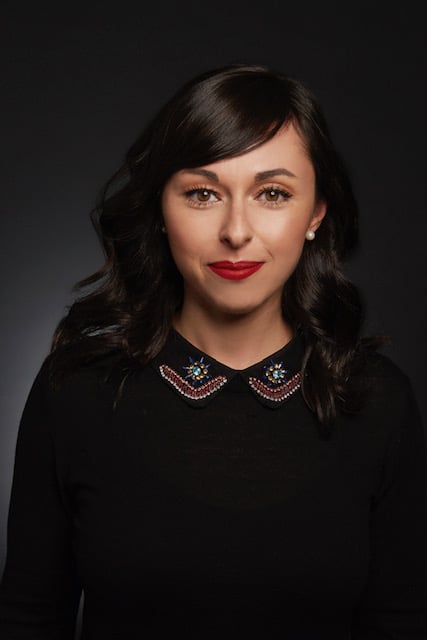 Tara Schuster
Former VP of Talent and Development at Comedy Central, Best-Selling Author & Accomplished Entertainment Executive
"Ahead of her time…she sees the future a little bit." –Oscar Winner Jordan Peele
Once best known as the Executive in Charge of the Emmy and Peabody Award-winning show, Key & Peele, Tara Schuster turned her struggle with chronic anxiety and depression into a best-selling book and a mission to help others. Her humorous takes on taking charge of one's mental health—always backed by empowering action steps—have won praise from readers ranging from Wharton professor Adam Grant to Academy Award-winner, Anjelica Huston and best-selling author, Glennon Doyle. InStyle, People Magazine, Cosmopolitan, Goodreads, Buzz Feed, Goop and many others have chosen her memoir as one of the best new books of 2020.
A veteran entertainment executive, Tara was behind such shows as the Emmy Award-winning @Midnight, Lights Out with David Spade, The Daily Show with Jon Stewart and the launch of Key & Peele to viral superstardom. By the time she was in her late twenties, Tara had taken her place in the male-dominated world of comedy as Vice President of Talent and Development at Comedy Central. By all appearances, she had mastered being a grown-up. But beneath the veneer of success, she was a "chronically anxious, self-medicating mess" with a painful secret. No one knew that her "minimally parented" road to adulthood had been paved with depression, anxiety and shame. She finally realized that she'd hit rock bottom when she drunk-dialed her therapist.
Answering her own cry for help, Tara called upon the same talents she had used to launch hit television shows to begin a life-changing journey of self-healing and self-care. For five years, she researched how to both "be her own parent" and nurture her own wounded well-being—creating a 600-page Google Doc of her findings. She also developed a practice of simple, daily rituals that literally transformed her mind, body, relationships.
As an in-demand speaker, Tara has received invitations from the Fortune 100 and spoken to audiences ranging from Civic Nation to women's and young professional groups. Bringing a winning combination of humor, vulnerability, and hard-won wisdom to the stage, she does more than inspire and motivate audiences to create lasting change in their lives. She provides easy-to-implement tools to take better care of one's spirit, mental and physical health, and relationships—as both an individual and member of a workplace team.