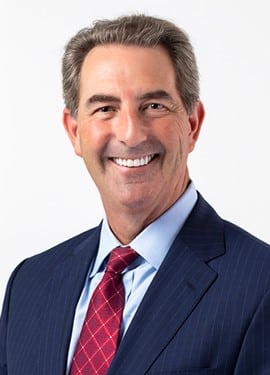 Speaker Mark R. Parthemer, AEP
Managing Director, Florida Regional Director and Chief Wealth Strategist
Mark Parthemer, AEP, is Glenmede's Florida Regional Director and Chief Wealth Strategist. He is responsible for cultivating the growth and operations of the Florida region and for developing and communicating Glenmede's position and strategy concerning tax, estate planning and fiduciary matters pertinent to clients and their advisors.
Mr. Parthemer joins Glenmede with over three decades of experience in trust, estate and tax planning. Prior to joining Glenmede, Mr. Parthemer served as Managing Director for TIAA, working with ultra-high-net-worth clients to deliver sophisticated tax and estate planning advice to understand client goals, provide tailored guidance and ensure clients' wealth management objectives are fulfilled. He held previous roles including Managing Director and Senior Fiduciary Counsel at Bessemer Trust Company and Senior Tax professional at PricewaterhouseCoopers.
Mr. Parthemer is a Fellow of the American College of Trusts Estates Counsel. He is a member of the Florida Bankers Association Executive Council, Past Chair of the Legislation Committee and Incoming Board Chair. He is also Group Vice Chair for the American Bar Association, RPTE Trusts and Estate Practice Group, and often faculty for the University of Miami's prestigious Heckerling Institute. He earned a Bachelor of Arts and Bachelor of Science from Franklin & Marshall College and Juris Doctor from The Dickinson School of Law, Penn State University.
Mr. Parthemer is a nationally recognized speaker and a frequently published author. He is an Associate Editor and columnist for the Journal of Financial Services Professionals and is frequently quoted on tax and estate planning matters in publications such as the Wall Street Journal, NY Times, and Washington Post.