Mitzvah Day Impact: Dental Volunteers for Israel (DVI)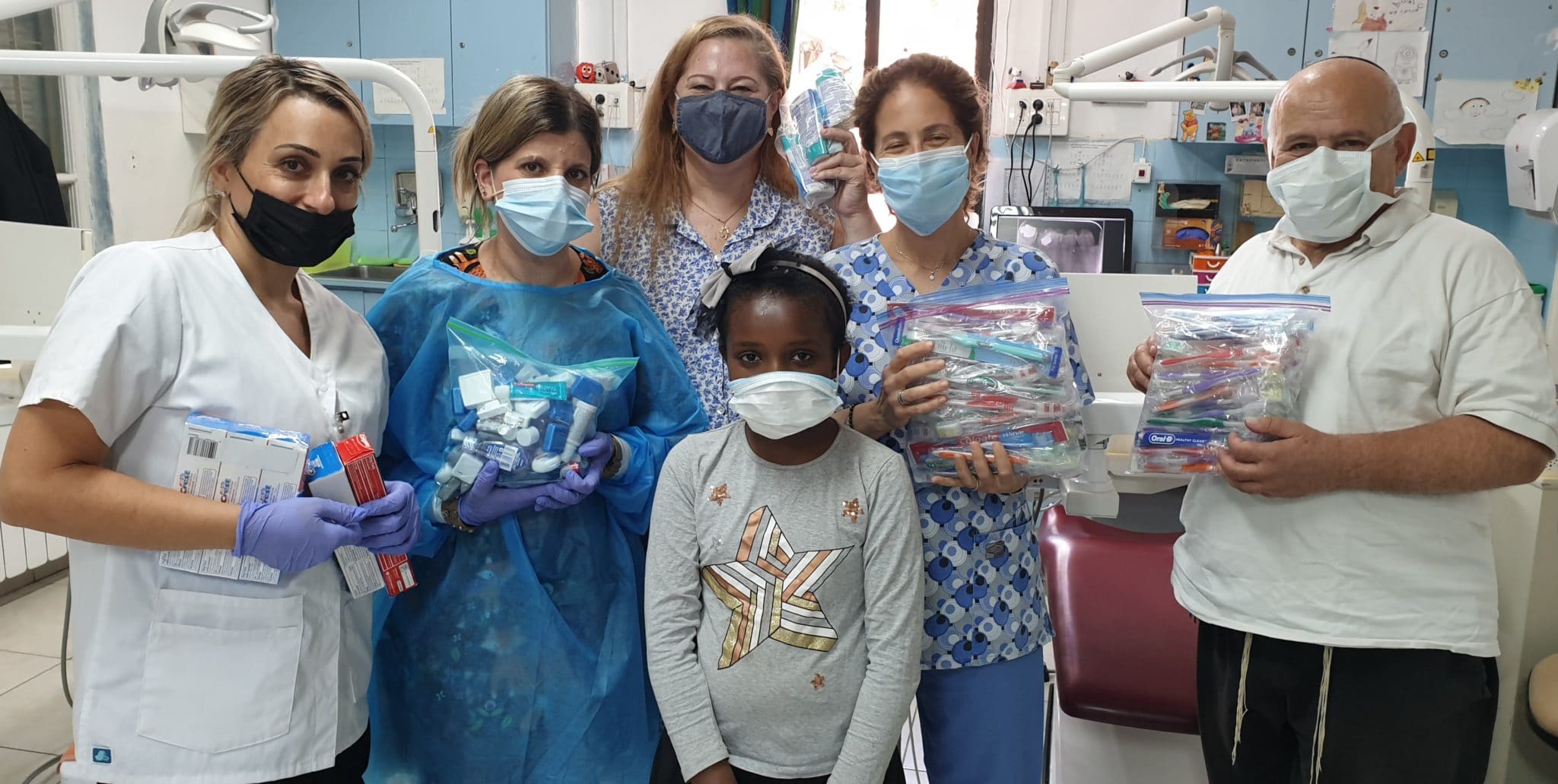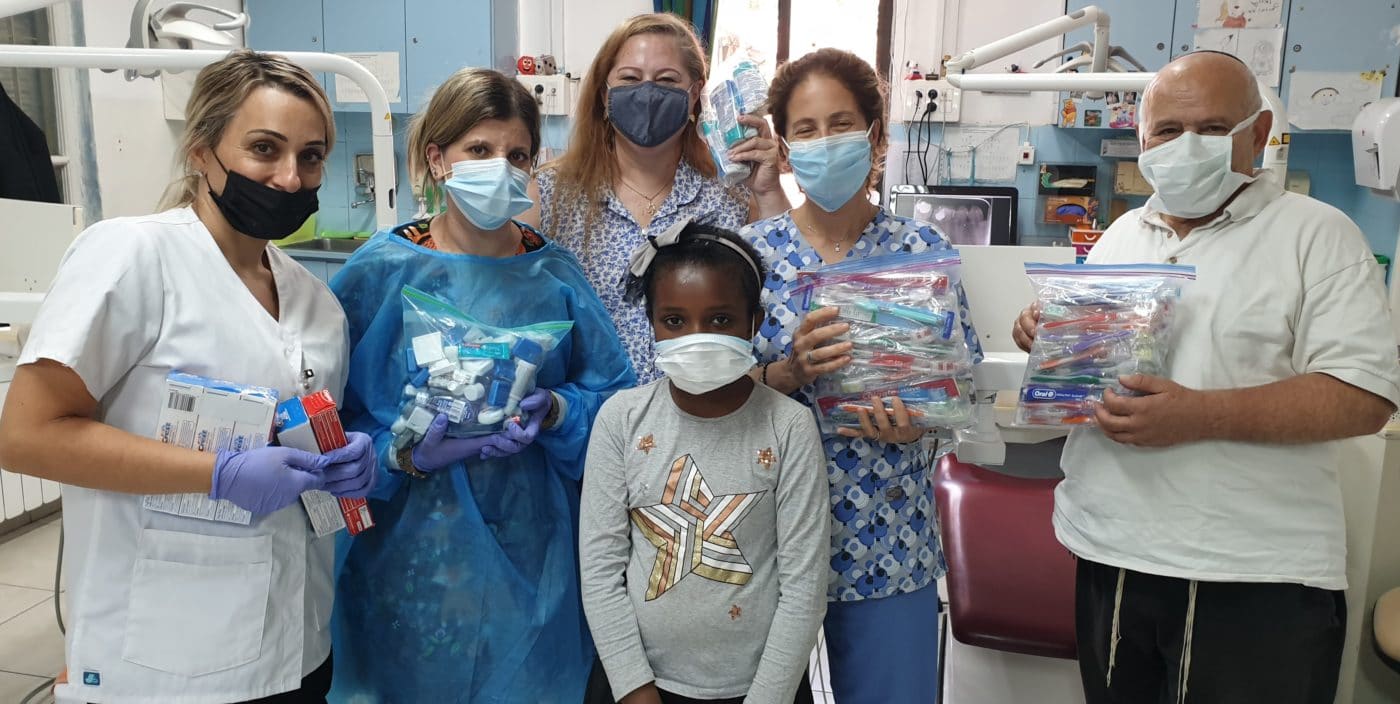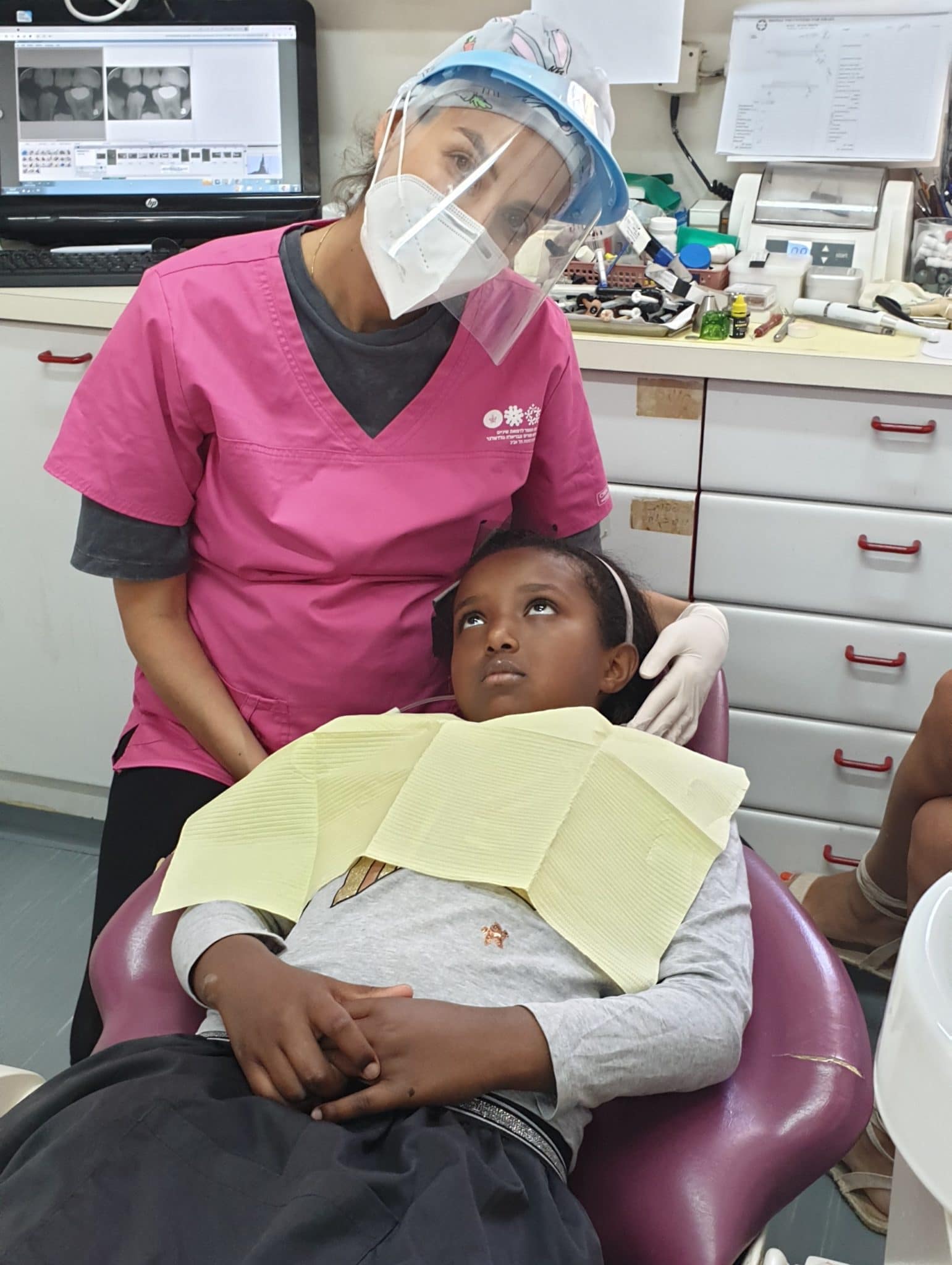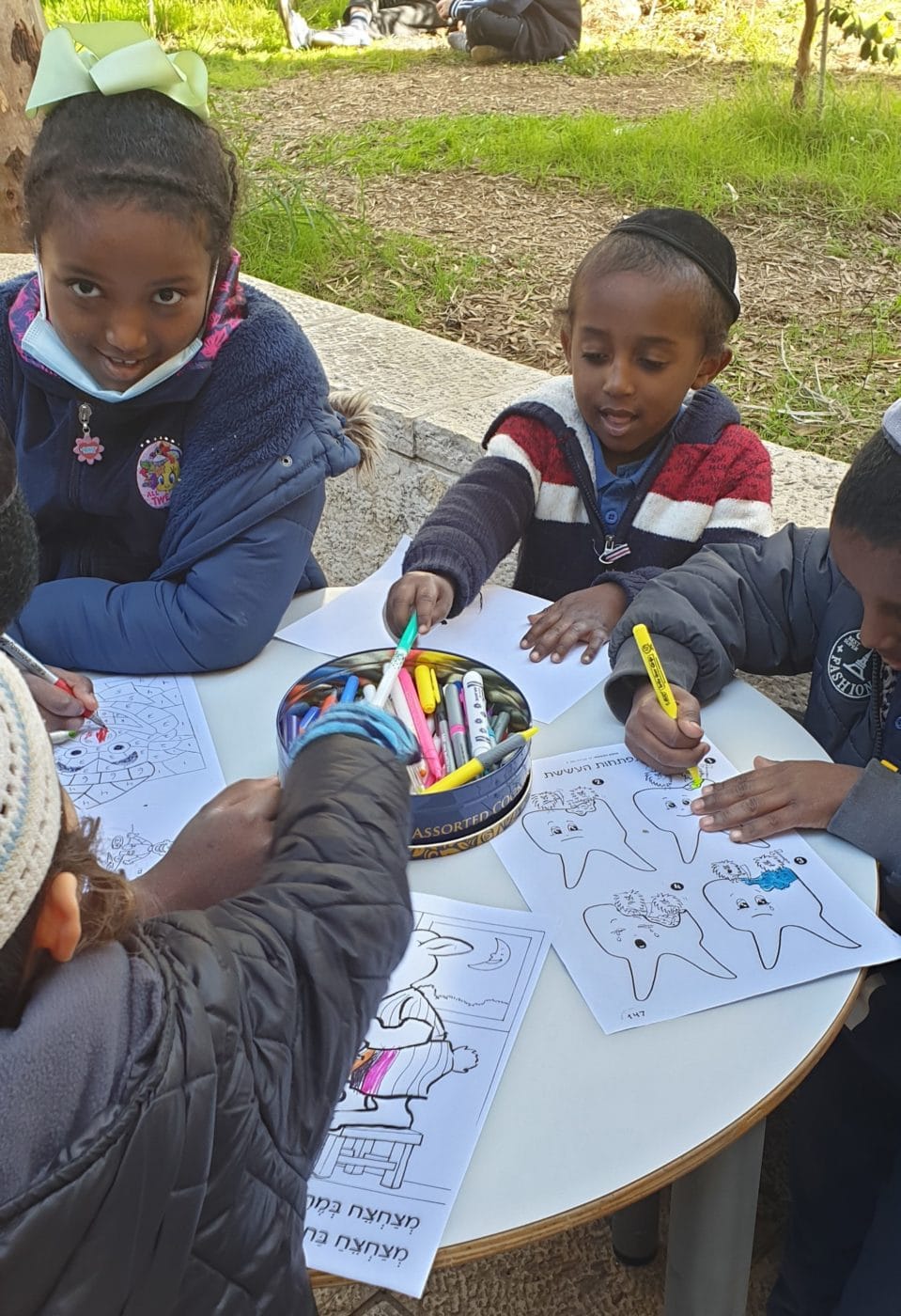 In April 2021, the Jewish Federation of Broward County hosted a Mitzvah Day for partner organizations including Dental Volunteers for Israel (DVI). DVI was in much need of toothbrushes, toothpaste, floss, and N95 masks, all of which were in short supply. DVI, via its Oral Health Education Program, dispenses over 7,000 toothbrushes annually, as well as sample-size toothpaste, but many low-income patients admit to not buying toothpaste, as it is out of their budget. Director, International Relations & Development, Michelle Levine, states, "Thanks to these gifts, the oral health of families like the Almaneks is improved, their teeth remain in their mouths, and their lives are improved."
Tamar Almanek is pictured here receiving a fun kids flavored toothpaste donated from the Mitzvah Day donations!
Her father, Mr. Almanek immigrated to Israel from Ethiopia with his five siblings and parents when he was seven years old. He remembers life in their village which was very primitive. There were no formal schools and no one received any higher education.He studied at home. His grandparents had trekked to Israel by foot and it was the family's dream to also live in Zion. Finally, the family made their way to Addis Ababa where they camped out for over a year. Getting on the plane to Israel was a dream come true. Once in Israel, the family lived in caravans for another year. Although educated in a secular school, as a teenager he chose to study in a religious school and adapt to a more Orthodox lifestyle.
Mr. Almanek's wife is also from Ethiopia. Her grandmother trekked to Israel and many family members died along the way. The Almaneks have six children ranging in age from eight months to eleven years. They were referred to DVI from Welfare Services, as they have no independent income. All of the children over four are DVI patients and they have received the gamut of dental treatments. Over the years and under the guidance of DVI's dental hygienist, they have internalized the importance of oral hygiene and they now also come regularly for checkups.
So while it may seem like a small thing, donating a full-size tube of toothpaste, the impact it can have on a family like this one, and the values instilled in the children may last a lifetime.
DVI has invited all federation supporters to tour the free clinic, located at Mekor Haim 29, behind the Hadar Mall, the next time you are in Jerusalem.
Dental Volunteers for Israel provides free dental care and oral hygiene education to thousands of at-risk youth and needy elderly in Jerusalem every year, thanks to the benevolent support from our friends and visiting volunteer dentists from around the world.
Learn more: http://www.dental-dvi.org.il/