LIFE & LEGACY Incredible 1st Year in Broward County
Local Jewish Organization Secures $15 Million in Endowment-Building Initiative
Nationally, LIFE & LEGACY Program Tops $1 Billion
Over 300 donors in the Broward Community have made personal commitments to provide future financial stability. These commitments totaling an anticipated $15 million are a part of a collaborative endowment building effort that includes 13 local Jewish organizations collaborating with the Harold Grinspoon Foundation and their LIFE & LEGACY initiative.
LIFE & LEGACY is a four-year partnership program of the Harold Grinspoon Foundation that assists communities across North America, through partnerships with Jewish Federations and Foundations to promote after-lifetime giving to build endowments that will sustain valued organizations and vibrant Jewish communities for the next generation and beyond.
"LIFE & LEGACY gives each of us the opportunity to ensure that the programs, services and organizations we cherish will be available for future generations. A legacy gift is a way for each person to be part of the chain from generation to generation, recognizing that this community was not desolate when we arrived and with our help will be a vibrant Jewish community for the future. We hope that every person will join us in making this commitment to the future." Dena Kaufman CFRE, CAP® Community Legacy Consultant, LIFE & LEGACY
The LIFE & LEGACY program in Broward started their 2nd year on April 1. Nationally more than 17,000 donors representing 63 communities across Northern America over an 8-year period have committed more than $1 billion in current and after- lifetime assets to Jewish organizations.
In challenging times like these, endowments provide organizations with the financial stability to meet evolving needs. Legacy Commitments ensure that organizations provide impactful programs and services during both calm and turbulent times, having the necessary resources to adapt.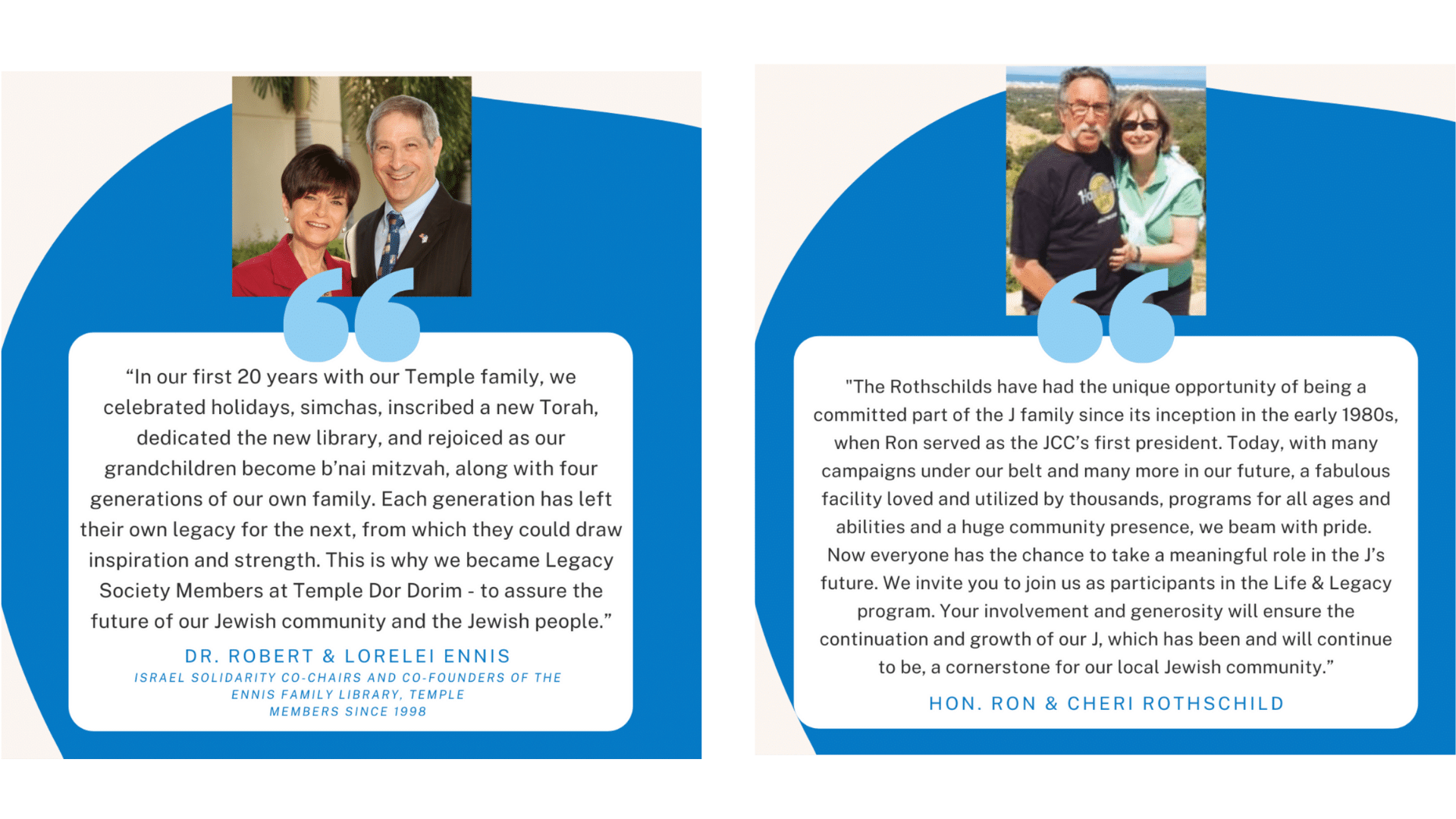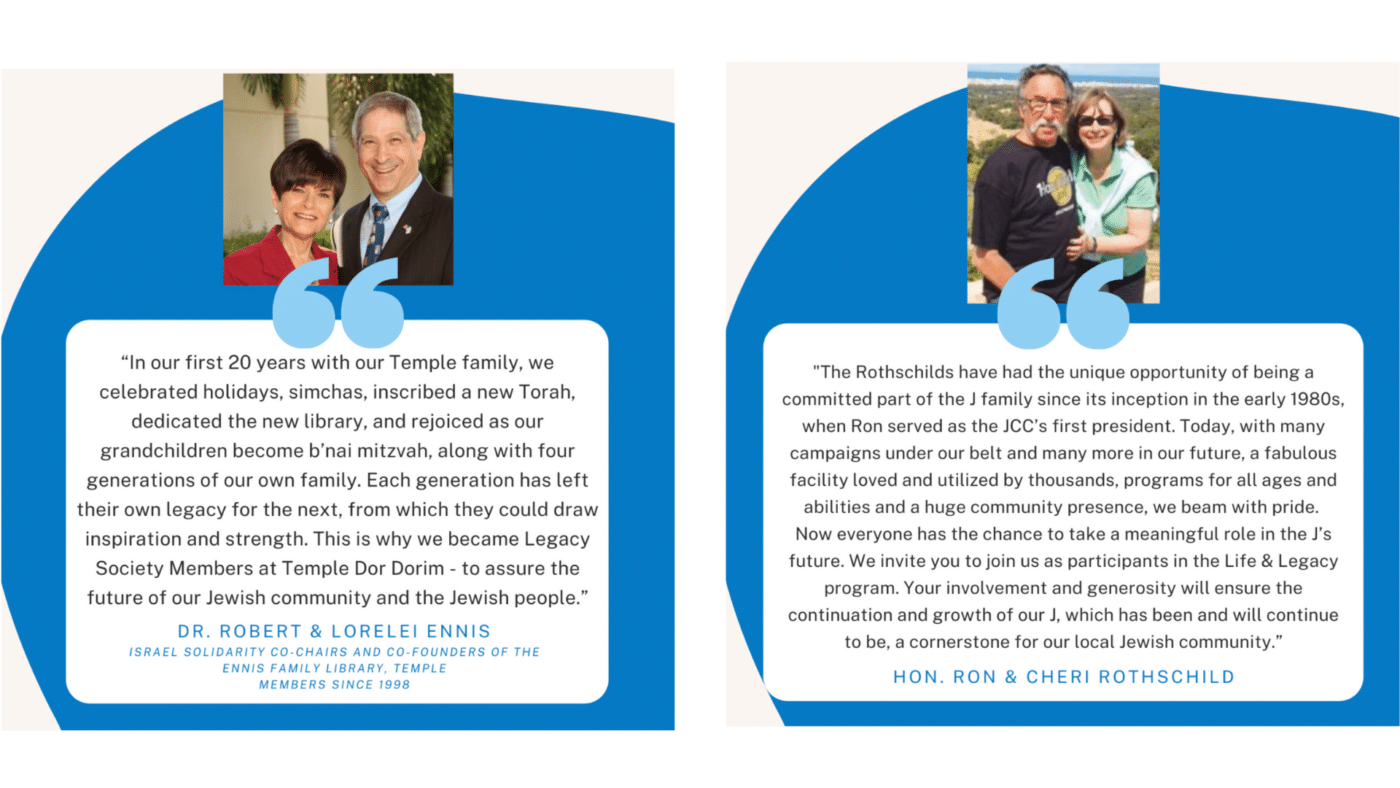 "The cooperation and collaboration fostered by LIFE & LEGACY as local organizations work to a shared goal of endowment building is especially critical now," said Arlene D. Schiff, national director, LIFE & LEGACY. "Even in the midst of so much disruption and uncertainty, we continue to empower many generous and committed individuals and families to give back to the Jewish organizations that have played and are playing an important role in their lives, thereby ensuring future sustainability."
The commitments made by legacy donors in Broward County are just the beginning of a community-wide effort to ensure a bright Jewish future.
Click here to see your friends, neighbors, and fellow community members who have made a legacy commitment.
To learn how you can be a part of securing the Jewish future in Broward County, contact Judy Levenson, LIFE & LEGACY Director at jlevenson@jewishbroward.org or 954-660-2076.