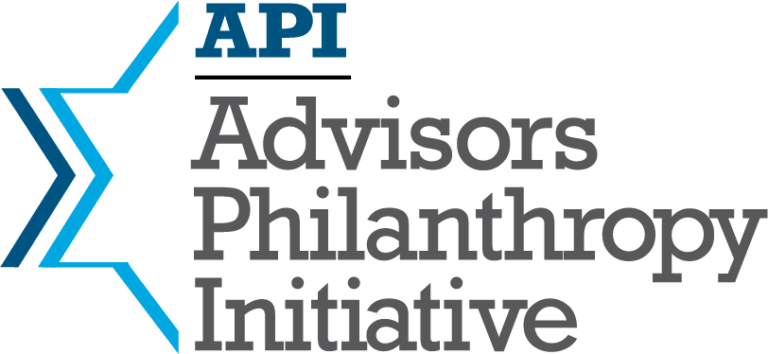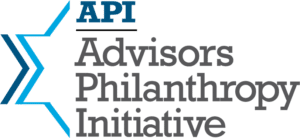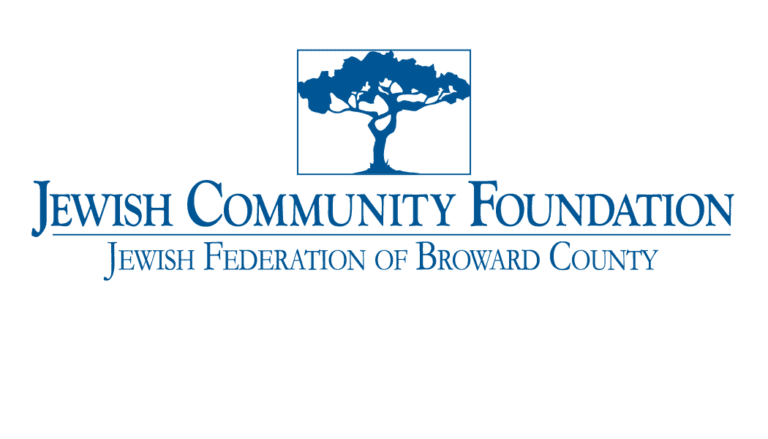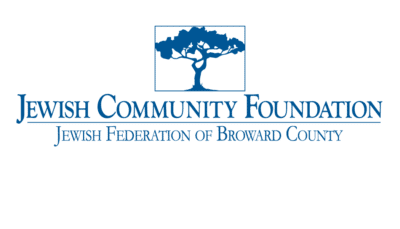 ADVISORS PHILANTHROPY INITIATIVE
The Advisors Philanthropy Initiative (API) is comprised of professional money managers, insurance, stock brokers, trust officers, CPAs, and attorneys.  
API creates partnerships within the professional community that have the ability to motivate potential donors. Our job is to educate our professionals on the work of the Federation, locally and globally. The objective is to secure planned gifts for the Jewish Community Foundation. Members of API are provided opportunities to connect with their colleagues, fulfill their continuing education requirements through seminars, as well as participate in social gatherings throughout the year. Advisors who secure planned gifts for the Jewish Community Foundation will become members of our Mitzvah Society and will be honored at our bi-annual Cocktail & Awards Reception.
Promote philanthropic discussions and giving from clients of professional advisors to the Jewish Community Foundation of the Jewish Federation of Broward County and its beneficiary agencies.
Become an official member of Advisors Philanthropy Initiative (API) and help the Jewish Community Foundation promote philanthropic discussions and giving throughout our communities.
Become more proficient at fulfilling the philanthropic needs of your clients 
Network with like-minded colleagues 
Spread philanthropy 
Educate professionals on the work of the Federation, both local and international, and its partner agencies and synagogues 
Thank you for the following advisors who referred their clients to us and helped grow our foundation to the $175+ million that it is today.
Lori Adelson
David Appel
Jeffrey A. Baskies
Howard N. Bienenfeld
William Blade
Marvin T. Bornstein
Herbert Jay Cohen
Alan B. Cohn
Libo Fineberg
Adrienne Frank
Randy S. Friedlander
Jill Ginsberg
Gene K. Glasser
Adam Goldberg
Thomas O. Katz
Corinne R. Korn
Les S. Kushner
Christy Lambertus
Denise A. Lettau
Jack R. Loving
Bonnie S. Miller
Sheldon Polish
Jack Rosenberg
Richard B. Sabra
Myron Sandler
Jeffrey Saster
David B. Schulman
Sheri F. Schultz
Carl Schuster
Joseph L. Schwartz
David M. Scully
Barbara A. Shore
David A. Shulman
Eric W. Sulzberger
Leonard Suskind
Donald R. Tescher
Benjamin A. Tobias
Denise Walker
Ricky J. Weiss
Kelly Williams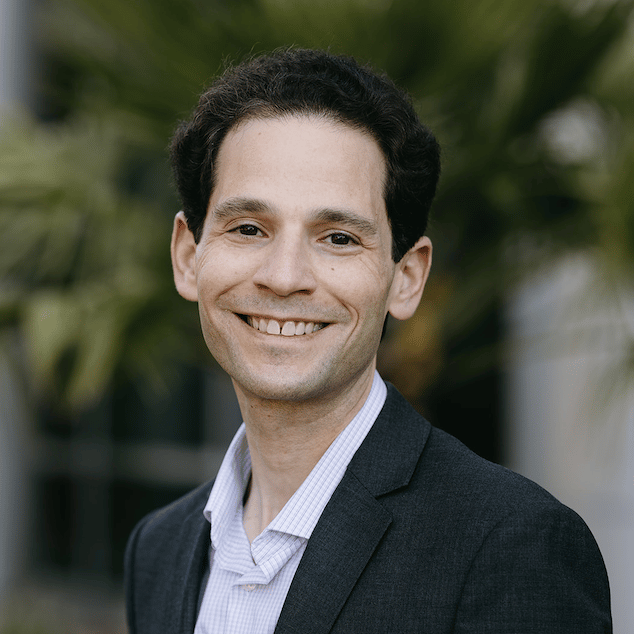 Philip Herzberg, CFP®, CDFA®, CTFA, AEP®
is a lead financial advisor at Team Hewins, a wealth management firm with offices in South Florida and the San Francisco Bay Area. As a Certified Financial Planner® professional, Certified Divorce Financial Analyst® practitioner, Certified Trust and Fiduciary Advisor, and Accredited Estate Planner® designee, Philip uses his expertise to help clients implement tax-efficient investment, retirement, and estate planning strategies.
A regular Journal of Financial Planning columnist, Philip has authored or contributed to over 60 peer-reviewed estate, tax, and financial planning articles. Philip has been cited as an authority in regional and national media publications, including the Wall Street Journal, USA Today, CNBC, AARP, Kiplinger, Financial Planning, Morningstar, MarketWatch, Barron's, InvestmentNews, Financial Advisor Magazine, TheStreet, Miami Herald, and South Florida Sun-Sentinel.
Philip has also been a featured speaker for local and national professional organization audiences, such as the Estate Planning Council, Florida Institute of Certified Public Accountants (FICPA), Financial Planning Association (FPA), United Way and the Jewish Community Foundation's Professional Advisory Council (PAC).  Philip currently serves as a CFP® Board Ambassador and is Chair of the Jewish Federation of Broward County's Advisor Philanthropy Initiative (API). He served as 2018-19 President of the Estate Planning Council of Greater Miami and is a Past President of the FPA of Florida and the FPA of Miami.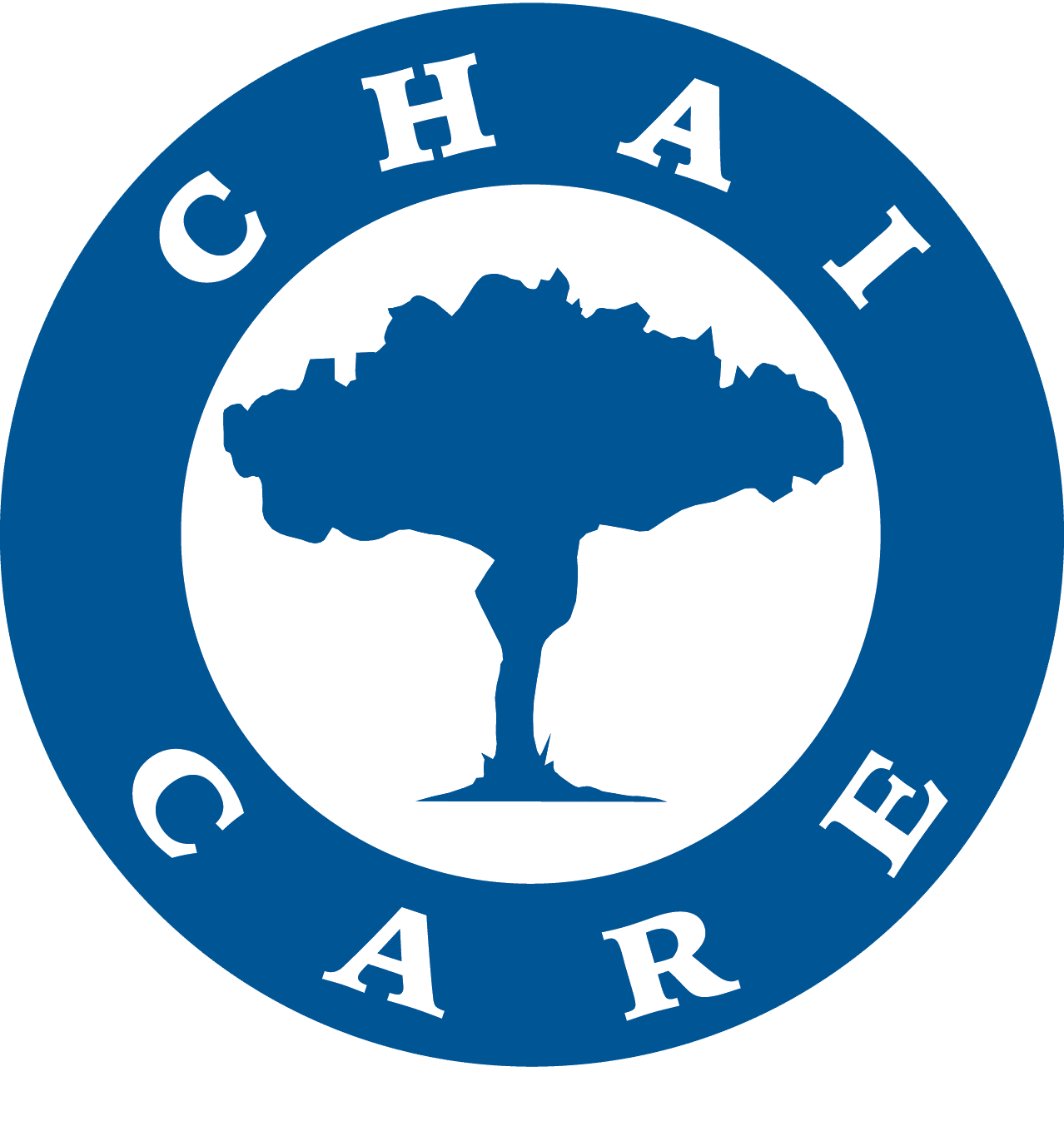 An Individualized Concierge Professional Care Management Program for Individual
The story of the Jewish people began with a promise: "Every Jew is responsible for the other." For those individuals who are creating their Jewish legacy and promising impact for future generations by committing a qualified endowment to the Jewish Community Foundation, we promise Chai Care. Chai Care is an individualized care management program for individuals Ages 65+.
The Chai Care program delivers comprehensive advocacy for people confronted with the challenges of aging through individualized care management. Chai Care's professional team is trained in gerontology, social work, nursing, healthcare, and counseling. The team makes specific recommendations, and they become a part of the individual's extended family, helping to assure advocacy, referral, and support. 
Chai Care helps our donors on an individual basis depending on their needs, through initial and ongoing assessment and monitoring, planning and problem solving, education and advocacy and caregiver coaching and support.
Donors who make an irrevocable endowment of $100,000+ to one or more of our Jewish Community Foundation's Vision Funds may be eligible for our Chai Care program starting at the age of 65.
Chai Care has raised over $12 million for needy Jews in Broward County, Israel and around the world. Since inception, Chai Care has touched the lives of 36 donors and their families, and currently there are 179 donors that are eligible to be part of the program.

The Newsletter for Chai Care, a program of the Jewish Community Foundation of Broward County

AGING & CAREGIVER SUPPORT
Appointment times are limited. No drop-ins, please. To schedule a session, call Esther Cohen at 954-252-6952.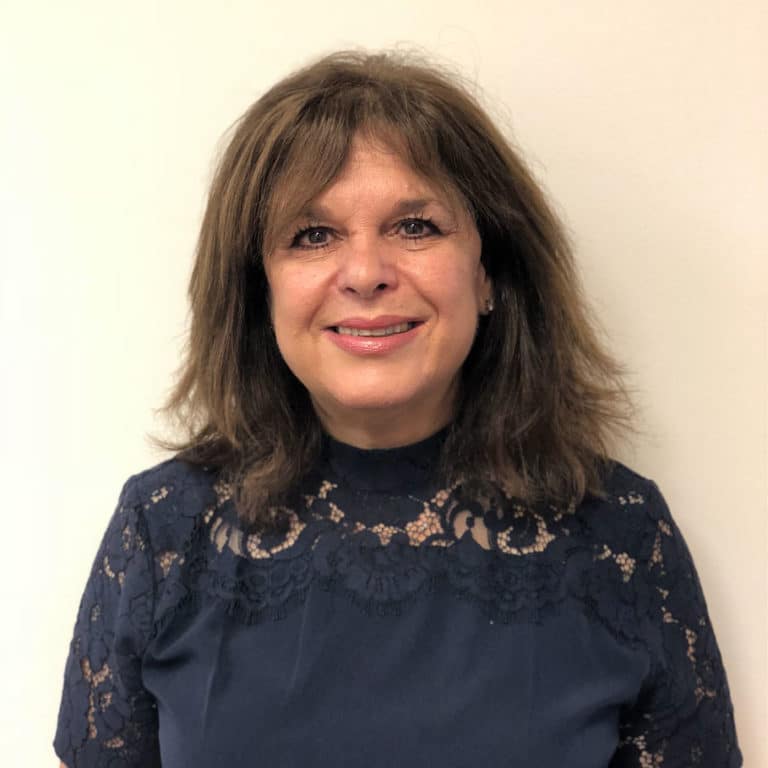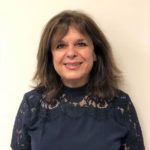 Esther Cohen
Chai Care Director
(954) 252-6952 | ecohen@JewishBroward.org



Susan Chusid
Professional Care Manager
schusid@jewishbroward.org


Who We Are:
The Jewish Women's Foundation (JWF) Trustees are a group of philanthropic women who are committed to transforming the lives of Jewish women and girls and fostering life-long social change, one woman at a time. Through our generous allocation of innovative grants, programs here in Broward County and Israel are making a real difference by providing educational opportunities, crisis relief, and advocacy. JWF Trustees are decision-makers—analyzing needs, comparing grants, voting on grant applications, and evaluating outcomes.
Our Guiding Values:
• Increase public awareness of issues directly affecting the lives of Jewish women and girls
• Advocate for social change, positive behaviors and empowering relationships
• Select grant programs that provide diverse resources, opportunities, and choices for Jewish women and girls
• Seek solutions through granting recipient agencies and organizations that meet needs beyond those currently being met in Broward County and Israel
JWF has proudly allocated over $248,400 in grants to help transform the lives of women and girls in Broward County and Israel.

JWF Trustees & Membership Information
MEMBERSHIP
Individual membership shall be through a financial contribution in one of five categories:
Trustees make a $10,000 commitment, payable over five (5) years. Trustees in good standing are those who have paid a minimum of $2,000 per calendar year. At the completion of five (5) years, Trustees may renew their membership by making a $5,000 commitment, also payable over five (5) years.
YOUNG LEADER TRUSTEE (UNDER 40)
Young Leader Trustees make a $5,000 commitment, which may be payable over five (5) years. Young Leader Trustees in good standing are those who have paid a minimum of $1,000 per calendar year. At the completion of five (5) years, Young LeaderTrustees may renew their membership by making a $5,000 commitment, also payable over five (5) years.
LION OF JUDAH TRUSTEE
Current Lions of Judah make a $5,000 commitment, which may be payable over five (5) years. LOJ Trustees in good standing are those who have paid a minimum of $1,000 per calendar year. At the completion of five (5) years, LOJ Trustees may renew their membership by making a $5,000 commitment, also payable over five (5) years. LOJ Trustees must maintain their LOJ status in order to be considered a LOJ Trustee.
LIFETIME TRUSTEE
Lifetime Trustees make a one-time commitment of $50,000*, which may be payable over five (5) years.
*Promotion available, Currently, Lifetime Trustees make a one-time commitment of $36,000.
MULTI-GENERATIONAL TRUSTEE
Multi-Generational Trustees make a one-time commitment of $100,000, which may be payable over five (5) years. The original member may appoint additional family members to join them as Multi-Generational Trustees. Original Multi-Generational Trustees in good standing are those who have paid $20,000 per calendar year
Margie Albert
Jane Basch
Terry Breitbord
Diana Charles-Atlas
Karen Dombey
Goldie Dropkin
Wandy Druss
Adrienne Frank
Randi Grant
Agnes Gray
Sheryl Greenwald
Miriam Hershenson
Gladys Hirschman
Bette Hochberger
Joan Kuriansky
Carol Lasek
Denise Lettau**
Jami Levy
Audrey Meline
Elissa Mogilefsky
Robbin Newman
Karen Roberts**
Susan Samrick
Karen Saster
Stephanie Saunders
Susan Schneider
Ibby Schulman
Esther Shacket***
Nicole Shacket**
Gina Shull
Corina Waldman (z"l)
*Chair
**Past Chair
***Founder
as of November 2021
JWF Grants Awards & Application Information
2023 Grant Co-Chairs:
Sheryl Greenwald & Margie Albert
Jewish Women's Foundations Grants as of May 2023: $343,400 
2023
Here For You $10,000
Jewish Women International brings trauma-informed and survivor-centered training and support to Jewish institutions across the country through Jewish Community Response Teams (JCRTs). The JCRT will partner with the David Posnack JCC, to increase public awareness, education, and prevention and response efforts around domestic violence through ongoing training and community organizing. The agency and its staff will be equipped with the necessary tools to ensure the safety and wellbeing of domestic abuse survivors and their children, learning how to provide the necessary support that they need to escape and heal from domestic violence.
DROR: Empowering Young Women to Make Social Change $24,000
Tahel, an organization that focuses on confronting problems of domestic violence and sexual abuse, sees that teenagers and young women are being left behind. The program utilizes a youth-to-youth approach and aims to promote awareness among young Orthodox women of the problem of sexual abuse. Over a hundred young women will be trained to support victims of sexual abuse. They will also reach out to over 3,000 young women through lectures. DROR will empower these young women to move forward and take their places in the movement to prevent sexual abuse.
Absolution First: A Debt Resolution Program for Women Exiting the Cycle of Prostitution $25,000
Each year, nearly 1,000 women wishing to permanently leave prostitution come to Turning the Tables in financial and emotional distress. They want to exit the cycle, but stay there due to financial debts, bankruptcy, and lack of sufficient legal and emotional support. This program provides full guidance and accompaniment to Jewish women leaving prostitution. This includes understanding one's full scope of debt, providing a step-by-step explanation of the process, physical accompaniment to government offices and courts, and providing full psycho-social support before, during , and after the process. Women are guided toward a safer, healthier life, beginning with debt insolvency.
2022
Sisters of Hillel $5,500
Awarded to Hillel of Broward and Palm Beach, Sisters of Hillel would be a leadership empowerment cohort-based program designed for 12-15 Jewish women currently studying at NSU. The program would focus on professional skill building and pluralistic Jewish education, in a social environment designed to build confidence and meaningful connections to each other and Jewish life. This will be a program run by women for women, to help young women feel empowered and supported by each other on campus.
Increasing Employability for at-Risk Women & Girls in Israel's Periphery $25,000
Awarded to Gumat Chen, a program for young women at risk who have survived domestic violence, sexual abuse and extreme neglect throughout their lives. Upon arriving at our boarding school, these girls are not ready (mentally or emotionally) nor can they even imagine to someday lead independent lives. However, thanks to a thorough process of rehabilitation, our project participants are able to catch up with their peers from more privileged backgrounds. Their ability to graduate from high school, pursue a career (whether vocational or Academic) and live independently - despite the difficulties they have gone through – will effectively transform them into role models for many other young women at risk who find it hard to believe that their life could ever improve.
Bat Mitzvah Opportunities for Russian Speakers in Israel $5,500
Awarded to Project Kesher, this program will train and educate 30 women of a variety of ages, to become B'not Mitzvah, by reading Torah, blessing the Torah, wearing a tallit, and choosing a Hebrew name. This will increase the number of Jewish women and girls who participate in the community programs in their online and/or in person communities, increase representation of women in Jewish life, and increase the number of Jewish women and girls in leadership positions at Jewish institutions.
2021
MICRO-ENTREPRENEURSHIP IN THE FACE OF COVID - $20,000
Awarded to YOZMOT ATID, this program focuses on unemployed or underemployed women from Israel's geographic periphery and will give them the skills to run their own businesses. Following the participant's preparatory coursework, they will begin an 8-week training session which includes marketing, financial management, taxation, and more.  Following the training sessions, there will be personalized business mentoring and coaching, loans at friendly rates, business networking opportunities, enrichment workshops, and much more.
APP2U EDUCATIONAL EMPOWERMENT FOR JEWISH TEENAGE GIRLS AT RISK - $10,000
Awarded to MACHSHAVA TOVA, this program focuses on Jewish girls in grades 7 – 9 from 4 underserved communities in Israel's geographic periphery and seeks to bolster Jewish girls' confidence in their abilities and future accomplishments.  APP2U combines learning new tech tools and girl power.  The girls are introduced to inspirational women around the world and meet local women mentors. The 40-hour course includes 20, 2-hour sessions and at least one special event.  The program is based on a project-based learning approach – learning a new tool, researching using that tool, building a product using that tool, and sharing with the group. 
WOMEN'S WELLNESS RETREATS - $8,500
Awarded to JAFCO, this program focuses on Jewish Moms raising a child or children with developmental disabilities and will include four wellness retreats that will support and empower moms to decrease their stress levels while increasing their social interactions and self-care. For many of the moms, the retreats are the only time they will be away from the care of their child.  The retreats will include yoga, drumming circles, spa services, and more and will allow them to renew, relax and refresh.  Childcare will be provided by JAFCO, as these moms report feeling safe leaving their children with the JAFCO well-trained staff.
2020
Your Voice Your Choice $7,500
Awarded to GOODMAN JEWISH FAMILY SERVICES, this program is a series of workshops geared to promote safety, security, strength and self-esteem for teens and young adults. The workshops include topics such as safe dating, healthy relationship, and consent, bullying, identifying abuse, speaking up, how to get help, and debunking myths about abuse in the Jewish community.
Women's Jewish Leadership Fellowship $5,800
Awarded to HILLEL OF BROWARD AND PALM BEACH, this program is a 10-week theme-based seminar led by the Hillel Rabbi and NSU Engagement Associate with study of rabbinic texts alongside contemporary analogues, learning skills to express and defend themselves, leadership skills, weekly dinners together, and including Hillel JLF interns to enhance the social interactions in and outside of class, and Shabbat experiences together as a cohort.
The Recipe for Success Project $5,000
Awarded to BE'ER SOVA, this program provides culinary training, skill building and emotional support to help southern Israeli women who suffer from nutritional insecurity and unemployment to break free of the cycle of poverty, eventually becoming financially independent and ensuring long-term job retention in the food industry.
Tech Training with Guaranteed Jobs for Negev Women $10,000
Awarded to ERETZ-IR, this program is a holistic 4-month comprehensive training program, followed by a 4-month paid internship program that will teach young women to build websites using the WIX platform. Graduates will be able to work from home, with guaranteed 2-year job placements with TribeStudio and Eretz Ir will continue providing support for program graduates for the first 6 months.
JWF COVID Emergency Grants – This includes a generous match from the Sam Berman Charitable Foundation
$10,000 JWF Emergency Grant
Awarded to the Goodman Jewish Family Services (GJFS).  Funds will be distributed to single moms who are clients of GJFS.  These funds will go to rent emergency assistance and other immediate needs such as electricity and other bills.  Additionally, GJFS will distribute gift cards to these same moms, $100 per adult and $50 per child as needed.  The distribution of gift cards may be made over a 2-month period.
$10,000 JWF Scholarship Fund
This is a scholarship fund for women, regardless of age, who have been affected by the COVID pandemic and who need to re-train, re-direct their careers, and/or return to the workforce.
The Jewish Women's Foundation Scholarship Fund awards dollars (a minimum of $500) to prospective Broward Technical College ("BTC") female students who have been affected by COVID-19. Those awarded scholarships would enter the "Career in a Year" Program(s) and participate in its online platform beginning on August 1st.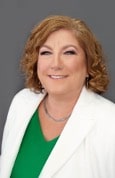 Karen K. Roberts, CLU, ChFC
Jewish Women's Foundation Chair
Karen is passionate about helping women take control of their finances which is why she found The Emerald Financial Group in 2005. Karen is on a mission to educate and empower women to take control of their financial futures. Her goal is to work with clients to help them have the retirement experience that they want and deserve. Karen's philosophy is simple: "Live for Today, Plan for Tomorrow!"
A believer of giving back to the community, Karen was honored as the 2015 Financial Planning Foundation's Pro Bono Award Winner. She currently serves as the chair for the Jewish Women's Foundation of Broward County, a group dedicated to helping Jewish women grow and succeed. She also serves as a financial advisor for her sorority, Alpha Xi Delta on the campus of Florida Atlantic University (FAU). Karen is a mentor within the financial services industry, supporting women to become more successful in their careers. She is also an advocate for foster children.
Karen learned about JWF by helping to develop a new educational program for the Jewish Adoption and Family Care Options (JAFCO), a non-profit organization providing services to abused and neglected children in South Florida. The program, Financial Fitness for Women, teaches women (of age for foster care release, suddenly single, and single mothers) how to be in control of their money.  JAFCO was awarded the grant for this program through the JWF.
One of the highlights of Karen's career occurred on December 26, 2011 when she had the honor of ringing the New York Stock Exchange Opening Bell.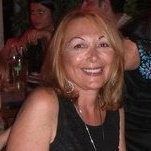 Esther Shacket
Jewish Women's Foundation Founder
Esther Shacket was born in Poland and raised in Israel, where she served in the IDF before immigrating to the US in 1974. As a child of Holocaust survivors, it guided and shaped the direction she would take in life. After arriving in the US, she met her husband Roger. Together with their two children, Kevin and Nicole, they have built a life of philanthropy. Since 1978 Esther has been involved in the Broward Jewish Community and held a multitude of positions at many Jewish organizations, including her role as B'nai Brith Women's Regional Chair of 11 States (D.C. - Florida), and Past National Board member of Jewish Women International. She is a founding member of the KOLOT coalition at Jewish Family Services of Broward County,
Continuing her endeavors, she began her involvement with the Jewish Federation of Broward County in the early 2000s with Women's Division and served as N. Area Campaign Chair.  She chaired the Israel and Overseas committee where she flourished as the 1st Steering Committee Chair of the Broward / Nesher, Israel Partnership. In 2007, Esther & Roger Shacket founded the Jewish Women's Foundation of Broward County, where she formed a group of philanthropic women who are committed to transforming the lives of Jewish women and girls and fostering life-long social change, one woman at a time.
Expanding her involvement, she has held positions such as Broward Jewish Women's Division Nominating Committee Chair, Jewish Community Foundation of Broward Governance Chair, Broward Jewish Federation Missions Chair, Broward Jewish Federation Major Gifts Chair, and from 2017 - 2019, she held the position of Board Chair of the Jewish Community Foundation of Broward.
Today, she sits on the Israel & Overseas Impact Team, is the Life & Legacy Chair, Vice Board Chair for the Jewish Federation of Broward County, and is a Board Member for Women's Philanthropy.
Outside of her tumultuous philanthropic endeavors, she owns R.N.S. Associates, Property Development & Management Company and is a Certified Florida Supreme Court, Appointed, Family, Mediator. She is the proud recipient of the Jewish Federation WD Lisa Shulman Leadership Award, Healthy Mothers Healthy Babies Mother of the Year Award, Jewish Family Services Women of Valor Award, Soref  JCC Alvin Gross Community Service Award,  Jewish Federation Dedicated Leadership Award, and Jewish Community Foundation Outstanding Leadership Award.
Irene Agame
Director, Jewish Women's Foundation
954.252.6978
iagame@jewishbroward.org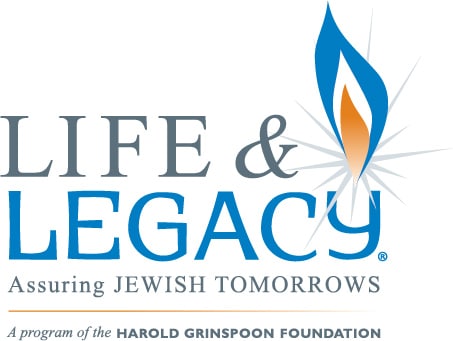 LIFE & LEGACY® is a partnership program of the Harold Grinspoon Foundation (HGF) that assists our Broward County community, to promote after-lifetime giving to benefit Jewish day schools, synagogues, social service organizations, and other Jewish entities.
Through training, support, and monetary incentives, LIFE & LEGACY® motivates Jewish organizations to secure legacy gifts, steward donors, and integrate legacy giving into the philanthropic culture of the Jewish community.

Each participating organization selects a team of dedicated volunteers who work with professional staff to secure legacy gifts for their organization and the community. The Jewish Community Foundation of  Broward supports the team members and works to coordinate this community-wide initiative to build a sustainable Broward Jewish community through endowments. Click the logo below for more information.
Chances are you already give generously to the Broward Jewish charitable organizations of your choice. But have you considered including those organizations in your will, or as a beneficiary of your retirement fund, so you can continue to make a difference for generations to come?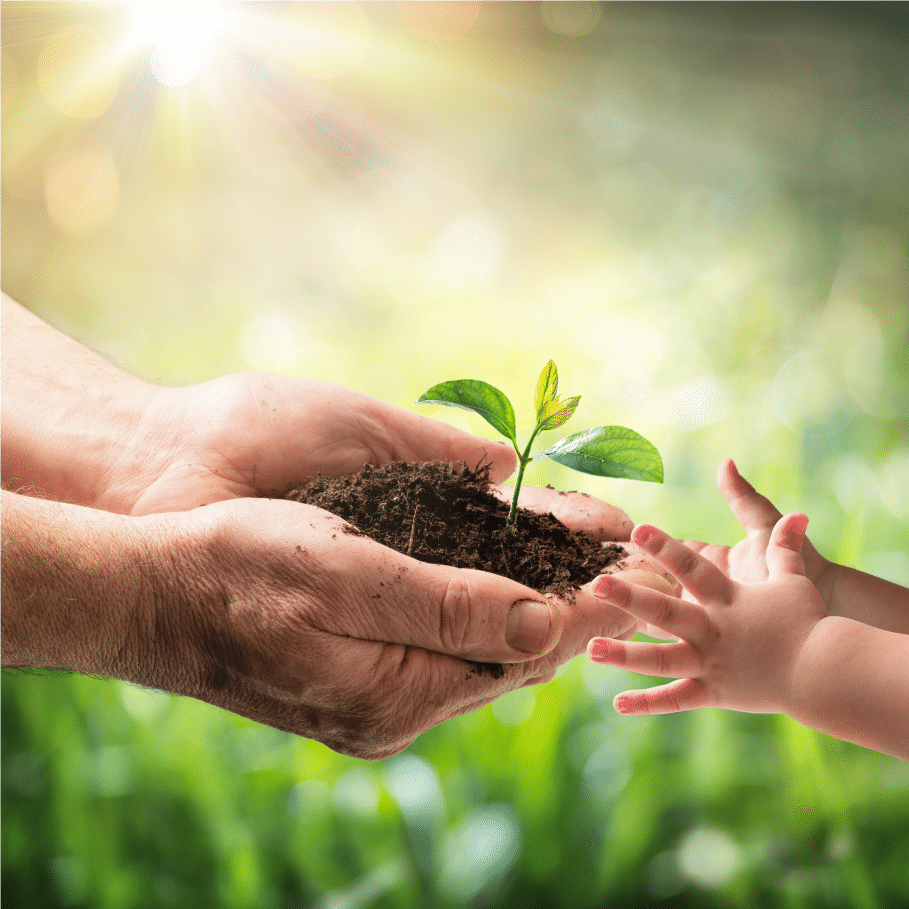 There are many different ways to leave your own legacy. Your legacy gift can be designed to match your personal circumstances.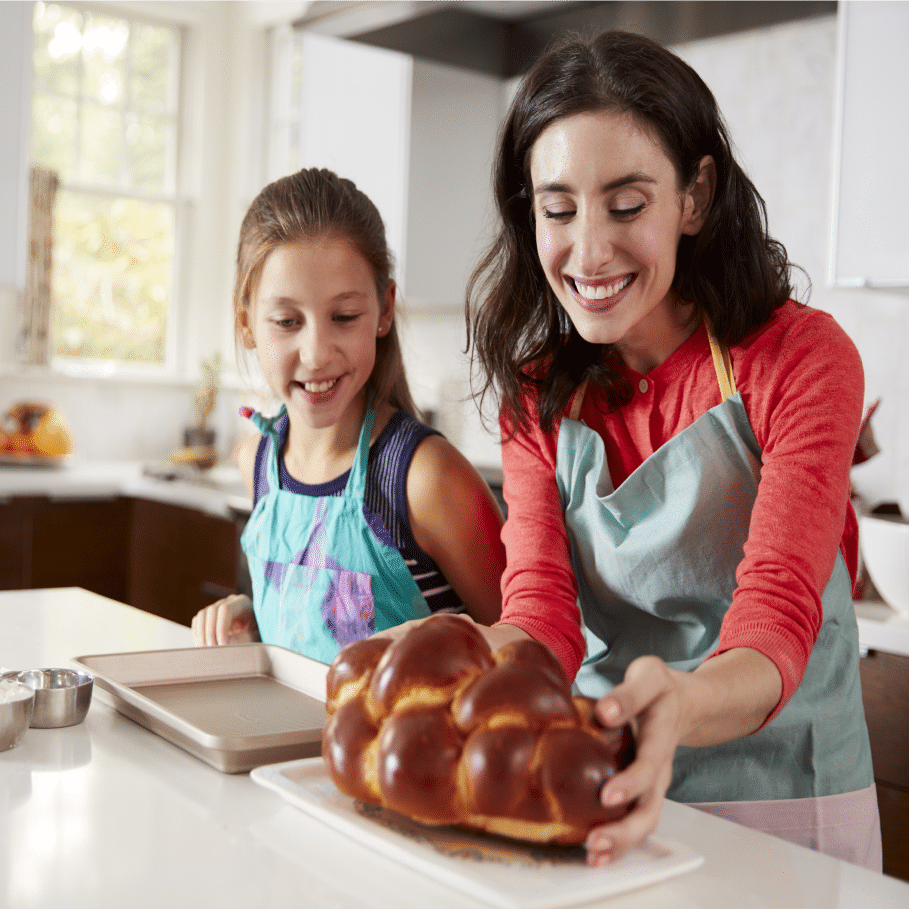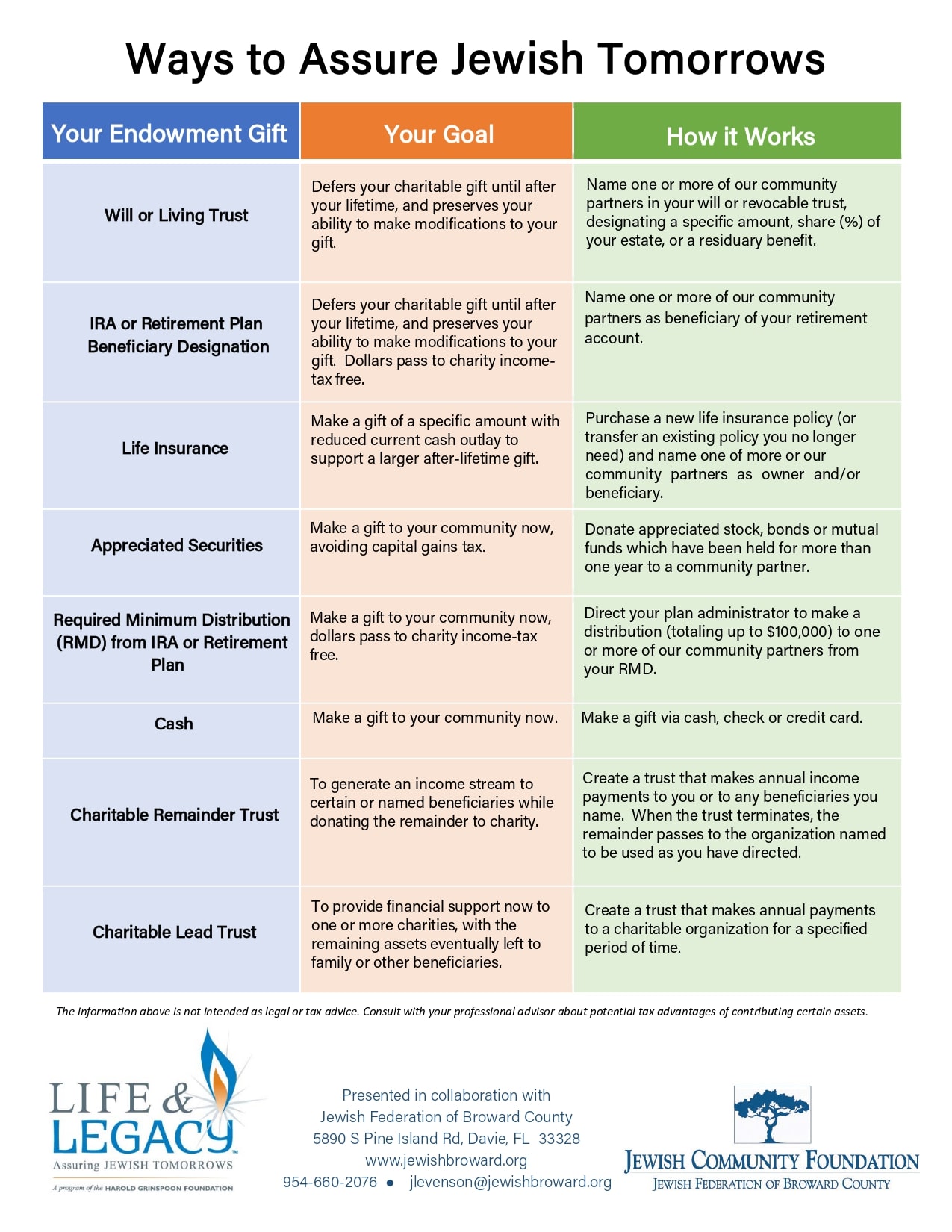 Broward County LIFE & LEGACY Imitative Part of North American Giving Initiative to Double the Number of Legacy Donors Through a new LIFE & LEGACY® campaign, called Each One Reach…
Three years ago the Jewish Foundation of Broward County embarked on a mission to enter into a 4 year partnership with the Harold Grinspoon Foundation called LIFE & LEGACY. The…
Local Jewish Organization Secures $15 Million in Endowment-Building Initiative Nationally, LIFE & LEGACY Program Tops $1 Billion Over 300 donors in the Broward Community have made personal commitments to provide…
Chai Care has raised over $12 million for needy Jews in Broward County, Israel and around the world.