August 18, 2022 @ 6:00 pm - 8:00 pm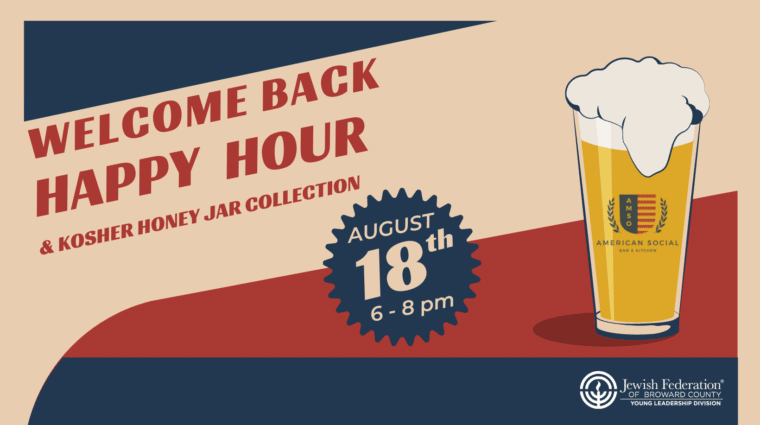 Happy Hour Mitzvah: We will be collecting the following items for one of our beneficiary agencies – Kosher Honey.
Event Organizer: Naomi Balaban
Email: nbalaban@jewishbroward.org
Location: American Social
721 E Las Olas Blvd Fort Lauderdale, FL 33301
ALWAYS FREE for *YLD Donors
$10 for YLD non-donors pre-registered or walk-ins with a mitzvah item
$20 for YLD non-donors at the door
Admission Includes one free drink
* YLD donors are between the ages of 22-40 and give at a recognized gift level of $365 or more to the Jewish Federation of Broward County's 2022-2023 Annual Campaign attend Happy Hours for free as well as other events at a discounted rate. For more info, email Naomi Balaban at nbalaban@jewishbroward.org
THE IRS REQUIRES US TO INFORM YOU THAT THE COUVERT IS NOT A CHARITABLE DEDUCTION.