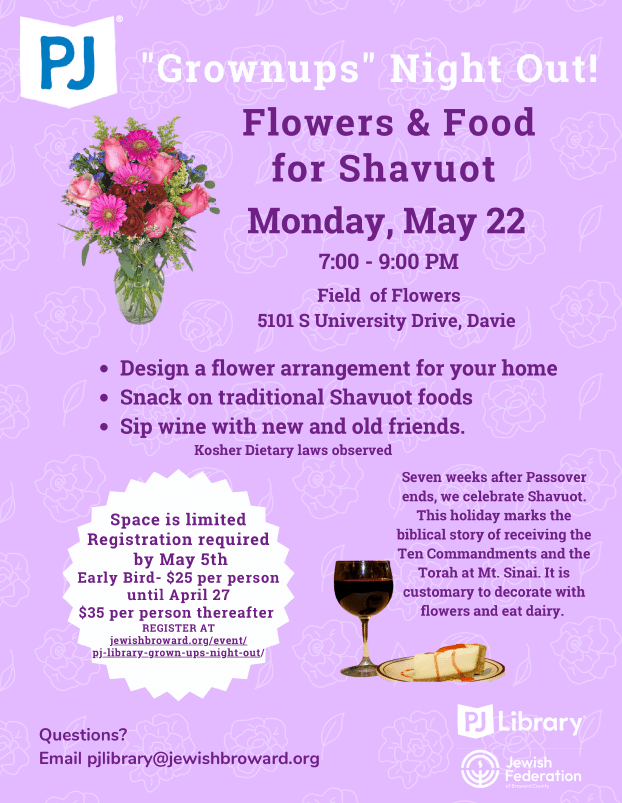 PJ Library Grown Ups Night Out
May 22 @ 7:00 pm - 9:00 pm
The event is at capacity registration. Please email pjlibrary@jewishbroward.org to be put on a wait list which will be activated if there are cancellations.
Flowers and Food for Shavuot - An evening out for PJ Library Grown Ups
Seven weeks after Passover ends, we celebrate Shavuot. This holiday marks the biblical story of receiving the Ten Commandments and the Torah at Mt. Sinai, and it is customary to decorate with flowers and eat dairy. 
Join us for a fun social evening. Design a flower arrangement for your home, sample traditional Shavuot snacks, and sip wine with new and old friends. PJ Parents, grandparents, and caregivers are welcome. 
Kosher dietary laws observed. 
$25 per person until April 30 
$35 per person from May 1 - May 5 
Space is limited 
Registration is required by May 5