Thursday, August 24, 2023
12:00 p.m.
Join us for our next API Lunch & Learn as we discuss Estate Planning and Charitable Giving Techniques With Rising Interest Rates.
Since the Great Recession began in late 2007, estate planners and client advisors have been formulating estate plans in a historically low interest-rate environment. However, as interest rates continue to rise, many wealth transfers and charitable planning techniques that planners and advisors had become accustomed to recommending to clients in recent years may no longer be optimal. This presentation will revisit some estate planning ideas and explore how certain techniques are tied to interest rates.
CE Credits for this presentation have been requested for the following disciplines: CLE (1 hour), CFP (1 hour), CPE (1 hour), and Insurance (1 hour).
API is a program of the Jewish Community Foundation focused on promoting philanthropic discussions and giving from clients of professional advisors to the Jewish Community.
Guest Speaker: Joshua N. Goldglantz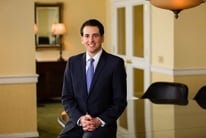 Joshua N. Goldglantz practices in Gunster's Boca Raton office as a member of the firm's Private Wealth Services group. As an accredited estate planner and attorney board certified in wills, trusts and estates, Joshua concentrates his practice in the areas of tax, estate planning and asset protection planning for high-net-worth individuals and families. Joshua advises clients with respect to the planning and implementation of sophisticated estate planning structures in order to transfer wealth to future generations in a tax-efficient manner.
Joshua's practice includes domestic planning, charitable tax planning, business succession planning and wealth preservation. Joshua also has experience advising fiduciaries in all aspects of estate and trust administration, including post-mortem tax planning.
Sydney Rubin
srubin@jewishbroward.org
Stearns Weaver Miller Weissler Alhadeff & Sitterson, P.A.
New River Center
200 East Las Olas Boulevard
Fort Lauderdale
$36
The IRS Requires Us To Inform You Couvert Is Not a Charitable Deduction