Annual Major Gifts and Legacy Society Event
Now more than ever, it is essential for our community to come together. We hope that you will join us for this important event to support Israel and our Jewish community.
Wednesday, December 13, 2023
5:30 p.m. Pre-Reception for King David Society Donors with Bret Stephens
6:00 p.m. Dinner Reception
7:00 p.m. Program and Dessert
Location: 
Broward Center for the Performing Arts
The Courtyard
201 SW 5th Avenue, Fort Lauderdale
Guest Speaker: 
Bret Stephens
Journalist, Editor, and Columnist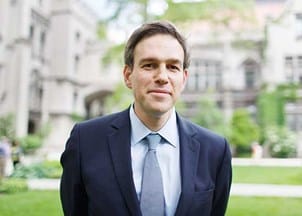 Bret Stephens is an Op-Ed columnist for the New York Times. Bret came to The Times in 2017 after a long career with The Wall Street Journal, where he was most recently deputy editorial page editor and, for 11 years, a foreign affairs columnist. Before that, he was editor-in-chief of The Jerusalem Post, a position he assumed in 2002. At The Post, Bret oversaw the paper's news, editorial, digital, and international operations. He has reported from around the world and interviewed scores of world leaders.
Federation Leadership:
Andy Rosen I Event Chair I Major Gifts Division Chair
Alan Cohn I Board Chair
Lori Ben-Ezra I Campaign Chair
Jeff Sandler I Foundation Chair
Audra P. Berg I President & CEO
Pamela Gottlieb I Senior Vice President, Annual Campaign
Event Details:
Kosher dietary laws observed.
Complimentary Valet Parking
Business Attire