Cryptocurrency 101 Guest Panelists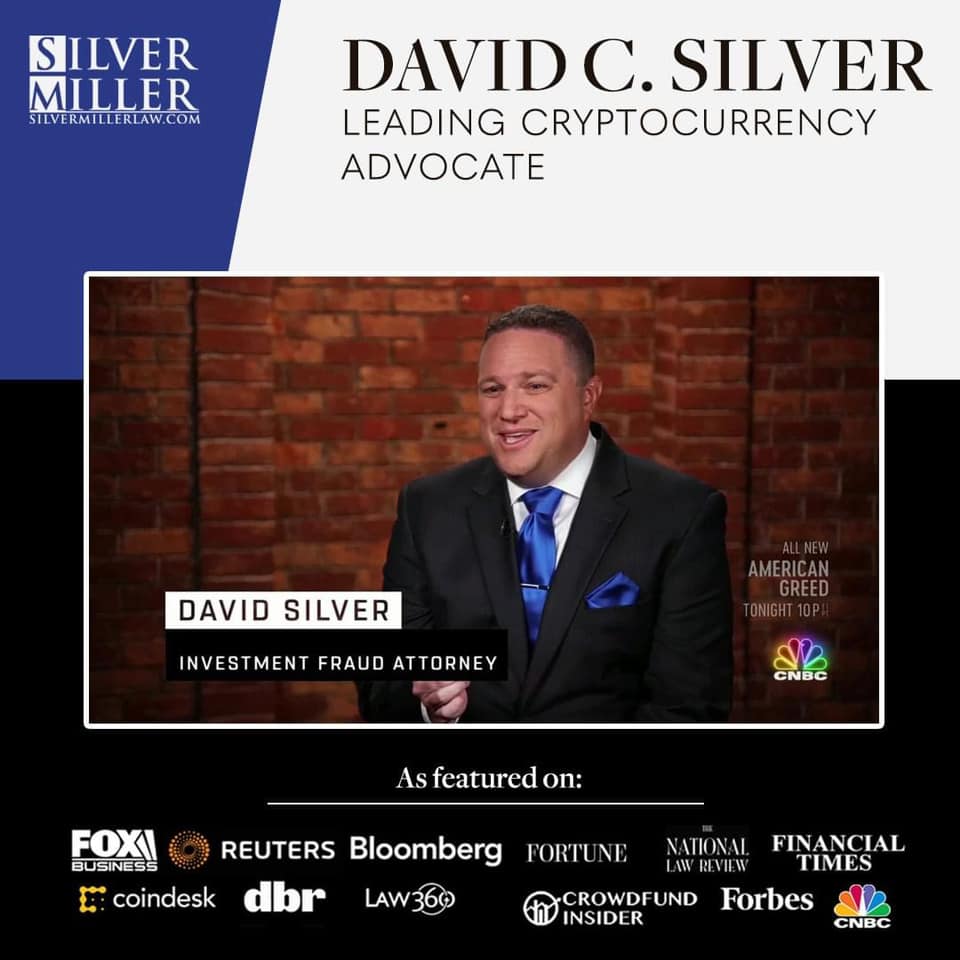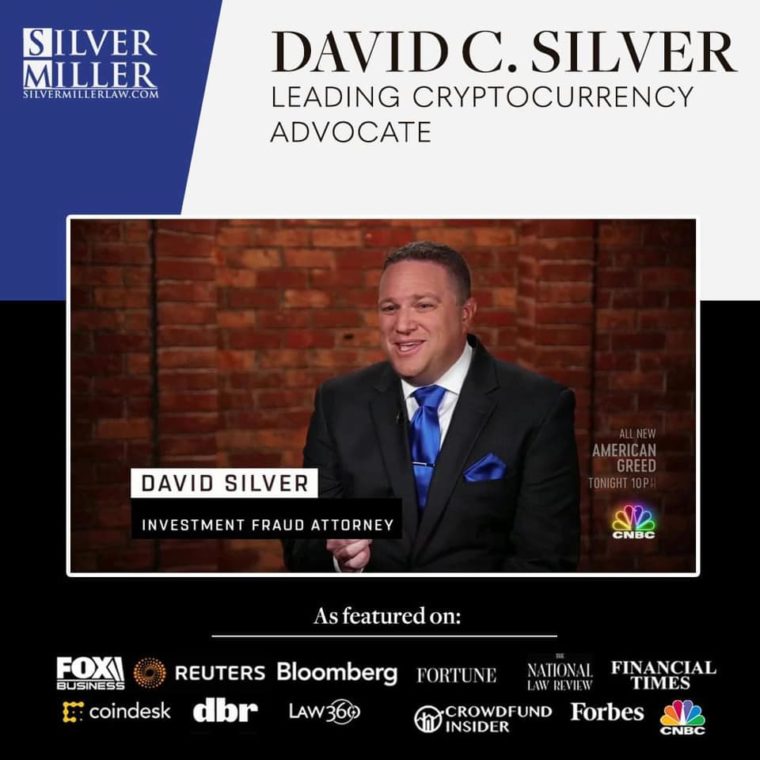 David Silver
David Silver is a founding Partner of Silver Miller and is focused exclusively on representing aggrieved investors and cryptocurrency users worldwide who seek to recover their financial losses. David is a Martindale Hubbell Preeminent "AV"-rated attorney, and he tirelessly fights for his clients, having achieved victories totaling greater than $100 million in the last few years alone. For his efforts, David has been inducted into the Multi-Million Dollar Advocates Forum, an honor limited to attorneys who have won multimillion-dollar verdicts and settlements, which includes fewer than one percent of lawyers in the United States. David is recognized as one of the leading lawyers in America, representing victims who have been exploited after investing in digital assets such as bitcoin, Ether, and multiple alternative cryptocurrencies. David has lead class/group action lawsuits against Cryptsy, Coinbase, Kraken, BitConnect, and other cryptocurrency exchanges and alt-coin promoters. David continues his fight for individuals aggrieved by exploited members of the cryptocurrency community. David is also very active in his own local community, as he has served as Vice-President on the Board of Directors of one of the largest housing communities in South Florida and on the Board of Directors of the Jewish Federation of Broward County as well as the Federation's National Young Leadership Cabinet.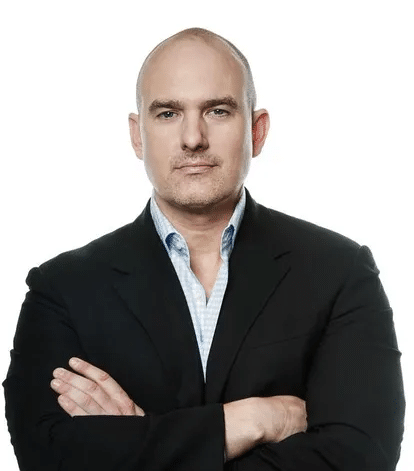 Eric Galen
Eric Galen has helped innovators and creators succeed for over 20 years. Leveraging his unique background of corporate, technology, and entertainment law, Eric is a member of the firm's Sports & Entertainment group. He represents innovators and creators in crypto/NFT, media and entertainment, gaming, VR/metaverse, and e-commerce.
Eric's diverse clients and collaborators have included: leading brands such as Intel, Microsoft, Fullscreen, Route, Calm, GameSquare Esports, OPI, Jaunt VR, Baccarat, Blo Dry Bar, Awesomeness TV, Musical.ly(now Tik Tok), Imagine Entertainment, Milk & Honey, Audiomack, and Haute Living; investors like Fuel Venture Capital, Raised in Space, and Muse Capital; and top talent such as Gwyneth Paltrow, Johnny Depp, Will.i.am, Perry Farrell, Gina Carano, Dennis Rodman, Mayor Francis Suarez, The Picasso Estate, Mike Dean, David Copperfield, and Norman Seeff.
Eric has also mentored startups and founders at Techstars, Wearable World, and Orange Fab, and has been a featured speaker and advisor for a number of events and publications including the LA Times, Inc. Magazine, ASCAP Expo, the Daily Journal, LA Weekly and others.
Beyond his legal career, Eric has launched two companies, developed several successful artists, and advised a number of executives at companies like Conde Nast, WME, Faze Clan, Techstars, and others. He also invests in early-stage companies.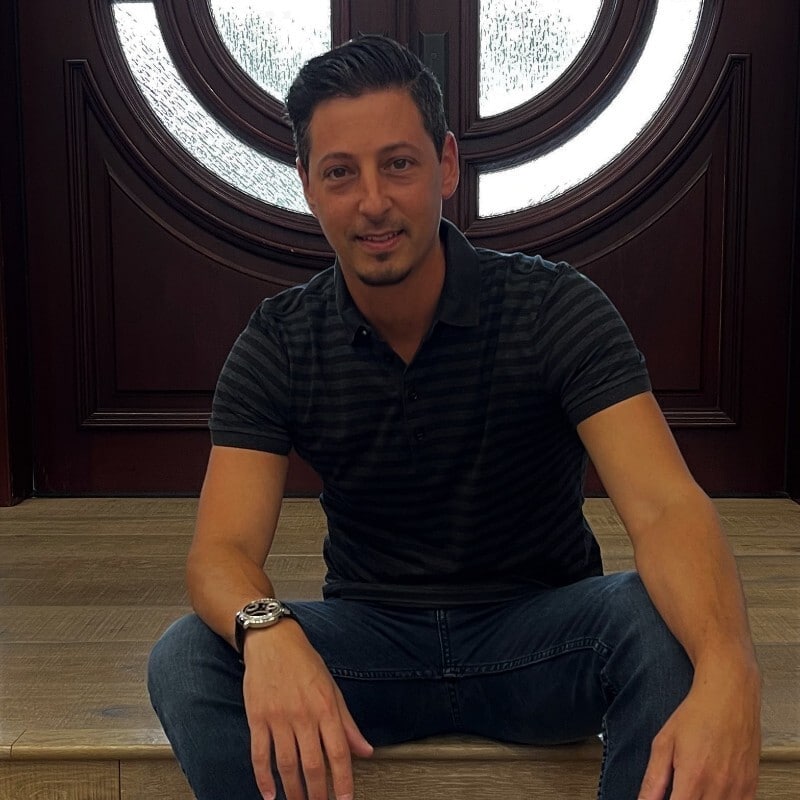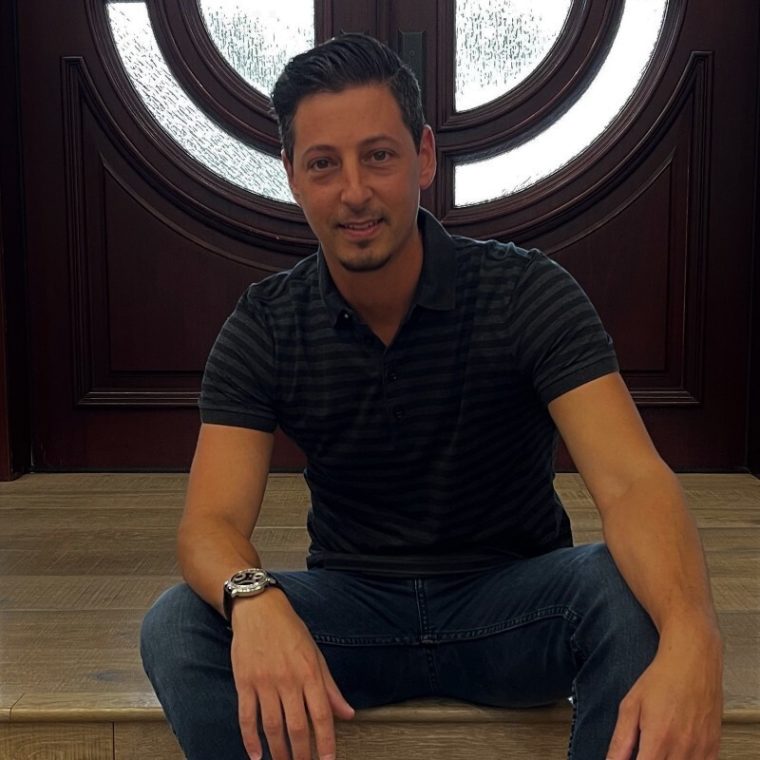 Jeffrey Muchnick
Jeffrey Muchnick grew up in South Florida and attended the University of Florida where he received his Bachelor's Degree in Criminology in 2006. He went on to attend Nova Southeastern University Law School where he received his Juris Doctor Degree in 2010. He has been specializing in the areas of Personal Injury, Business Law and Family Law for the last 11 years and continues to do so.
In July of 2016 Jeffrey founded Cash Now Funding Group, LLC. ("Cash Now"), a pre-settlement legal funding company. He serves as the underwriter and conducts all business development for the Company. He has scaled Cash Now from concept to originating over $1 million dollars monthly within 60 months. Jeffrey has personally underwritten over 20,000 potential pre-settlement cash advances and has a current default rate of less than 2%. He continues to scale Cash Now while adding additional revenue streams to the current business model.
Jeffrey is currently running the business development for Boost Coin, an ERC20 token on Ethereum blockchain.
In addition, he is heading another token which will be launched on Binance Smart Chain November 30th, 2021 called Rocket. Jeffrey will be heading the launch of Master P's  (Percy Miller) NFT launching in February of 2022.
Jeffrey also co-founded Injury Pharmacy Solutions, LLC. and writes business plans as a consultant.