Tuesday, September 8, 2020 | 5:30 PM *REGISTRATION IS NOW CLOSED*
Speakers:
David T. Brown
National Campaign Chair, Jewish Federations of North America
Dirk Bird
Associate Vice President of Planned Giving and Endowment, Jewish Federations of North America
Michael Balaban
President & CEO, Jewish Federation of Broward County
For more information contact: Stacey Rubenfeld, Vice President of Annual Campaign (954) 252-6942 or srubenfeld@jewishbroward.org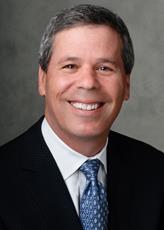 David T. Brown
David T. Brown is the National Campaign Chair of The Jewish Federations of North America. He is the immediate past chair of Israel & Overseas at JFNA and served as chair of the Domestic Policy & Government Affairs Committee.
Mr. Brown is an active Board member of the Jewish United Fund/Jewish Federation of Metropolitan Chicago (JUF). He is the immediate past-Chair of its Board of Directors and is a member of its Executive Committee. He has held multiple positions at JUF, including Chair of the Overall Planning and Allocations Committee (OPAC), End of the Year Chair for the 2004 and 2008 campaigns, Chair of the Government Affairs Committee, and President of the Young Leadership Division. He is active in AIPAC and is a regular visitor to Israel. He has run in the Chicago Marathon 11 times on behalf of the American Liver Foundation, the American Cancer Society, and most recently on behalf of JUF.
Mr. Brown is an accomplished attorney and committed civic leader. He is Chairman of the Chicago-based law firm, Much Shelist, P.C., where he is actively involved in strategic planning and leadership development for the firm. He is an experienced business and transactional attorney who also serves as a valued business advisor to his clients.
Mr. Brown is a graduate of Loyola University Chicago School of Law and the University of Illinois.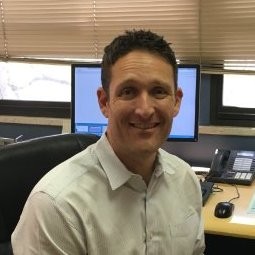 Dirk Bird
Dirk Bird is the Associate Vice President of Planned Giving and Endowment for Jewish Federations of North America (JFNA) and is a member of JFNA's Community Consulting Team (CCT).
Dirk has spent nearly 20 years working as a development professional and has vast experience with many forms of philanthropy and philanthropic planning. As the former Chief Development Officer of JEWISHcolorado and the former Executive Director of the Jewish Community Foundation in Denver, Dirk has extensive experience in development planning, lay leadership engagement, major gift development, family philanthropy, gift planning, next generation engagement, professional development, mentoring and supervision, and overall donor stewardship.
Dirk is a proud Colorado native who currently resides in Denver with his wife, Caron and their three beautiful children. Dirk received his B.A. in education from the University of Northern Colorado and his M.A. in sports management from the University of the Pacific. In addition, Dirk currently serves on the Board of Directors for the Denver School of the Arts Foundation, and is a certified 21/64 trainer with a specific focus in multigenerational family philanthropy.