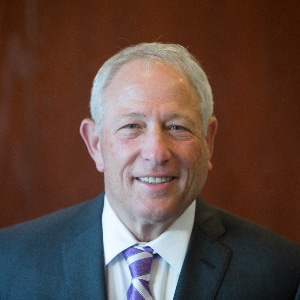 Bob Schneider
Board Chair
---
Board Members
Lori Adelson
Allan Altschuler
Rosita Beer
Lori Ben-Ezra
Doug Berman
Joanna Clarkson
Alan Cohn
Ariel Deray
Karen Dombey
Sam Eppy
Ivy Feinstein
Ben J. Genet
Lindsey Glantz
Hara Glasser-Frei
Debbie Gober
Rochelle Golub
Bruce Greenberg
Bill Gross
Walter Katz
Denise Lettau
Richard Linevsky
Gary Marks
Avi Naider
Dan Newman
Joe Rubinsztain
Cindi Samson
Bob Schneider
Stacey Schulman
Esther Shacket
Carolyn Shapir
David Silver
Jeff Sopshin
Troy Sorel
Andrew Sossin
Drew Tabatchnick
Alan Tinter
Paul Vladem
Susan Weisman
Executive Committee
Lauren Alperstein
Government Relations
Allan Altschuler
Young Leadership Division
Rosita Beer
Women's Philanthropy Division
Lori Ben-Ezra
Strategic Impact
Doug Berman
Fundraising (FRD)
Joanna Clarkson
Treasurer & Chair F&A
Alan Cohn
1st Board Vice Chair
Ariel Deray
Young Leadership Division
Sam Eppy
Marketing & Communications
Ben J. Genet
Board Vice Chair
Lindsey Glantz
Secretary
Debbie Gober
Immediate Past Board Chair/ Governance & Nominations
Rochelle Golub
Government Relations
Bruce Greenberg
Education & Engagement 
Bill Gross
Board Chair Jewish Community Foundation
Denise Lettau
Strategic Impact
Richard Linevsky
Major Gifts
Cindi Samson
Board Vice Chair
Esther Shacket
Board Vice Chair
Carolyn Shapir
Board Vice Chair
Jeff Sopshin
Annual Campaign
Paul Vladem
Investment Committee
Susan Weisman
Audit
Past Board Chairs
Barry Alter
Allan Baer
Howard Barron
Gordon Deckelbaum
David Garfinkle
Debbie Gober
Laura Goldblum
Stephen Jackman
Paul Lehrer
Peter Livingston
Sheldon Polish
Martin Press
Ronald Rothschild
David Schulman
Sammy Schulman
Brian Sherr
Stanley Spatz
Karen Zemel
EMERITUS BOARD MEMBER
Selma Telles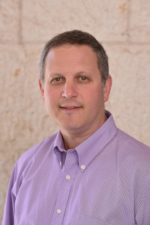 Michael Balaban
President and Chief Executive Officer
---
(954) 252-6954 | mbalaban@jewishbroward.org
Michael Balaban joined the Federation in January 2016 as the President and Chief Executive Officer. His non-profit management experience spans more than 28 years. Previously he served as the Chief Development Officer for the Atlanta Jewish Federation and before that as Director of Development for Penn Medicine at the University of Pennsylvania. He is a recipient of the prestigious FEREP Fellowship from the Jewish Federations of North America.  Michael graduated with a Master's in Public Administration from University of Southern California and a Masters in Jewish Communal Service from Hebrew Union College. He is an alumnus of the inaugural class of JFNA's Fundraising University. In 2019 Hebrew Union College honored Michael by conferring on him a Doctorate of Jewish Nonprofit Management. Serving the community as the President and CEO of the Jewish Federation of Broward County is a dream realized for Michael.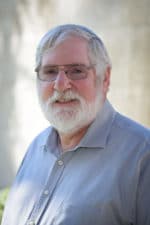 Bruce Yudewitz
Chief Operating Officer
---
(954) 252-6979 | byudewitz@jewishbroward.org
Bruce has been working for the Federation as the Chief Operating Officer for ten and a half years. He has a Master Degree in Jewish Communal Service and has held professional leadership positions in South Florida Federations for the last 28 years. Bruce's favorite part about working for Federation is having the opportunity to team up with extraordinary volunteers and professionals, in order to solve challenges facing our community.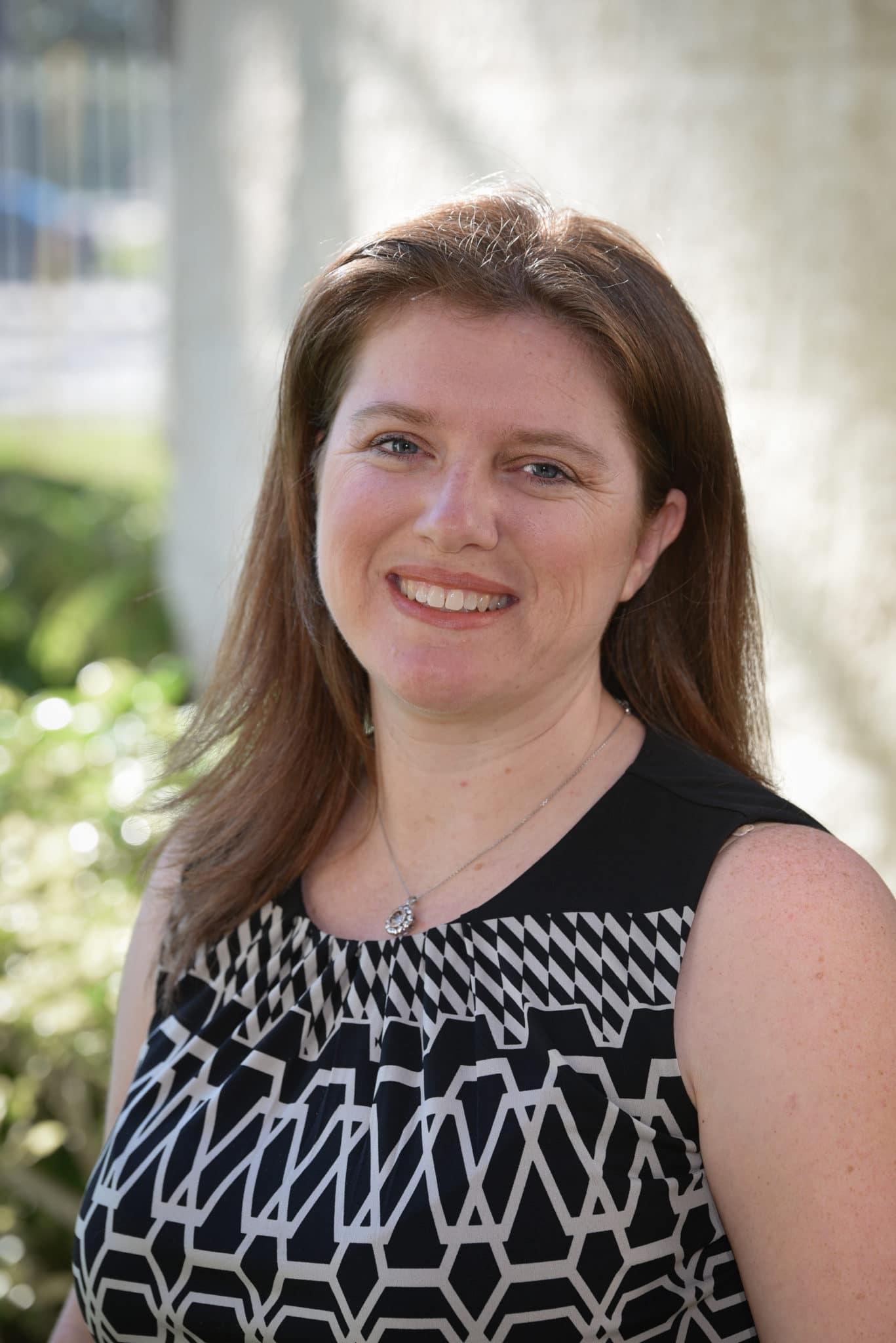 Heather Barraza
Chief Financial Officer
---
(954) 252-6921 | hbarraza@jewishbroward.org
Heather joined the Federation team as the Chief Financial Officer three years ago. She graduated with a Masters of Taxation from Florida Atlantic University. Prior to her work at the Federation, Heather was a supervisor in the Tax and Accounting Department for the CPA firm Morrison, Brown, Argiz & Farra for nine years. Heather enjoys working with a great team of professional and lay leaders to ensure our organization's financial health and success.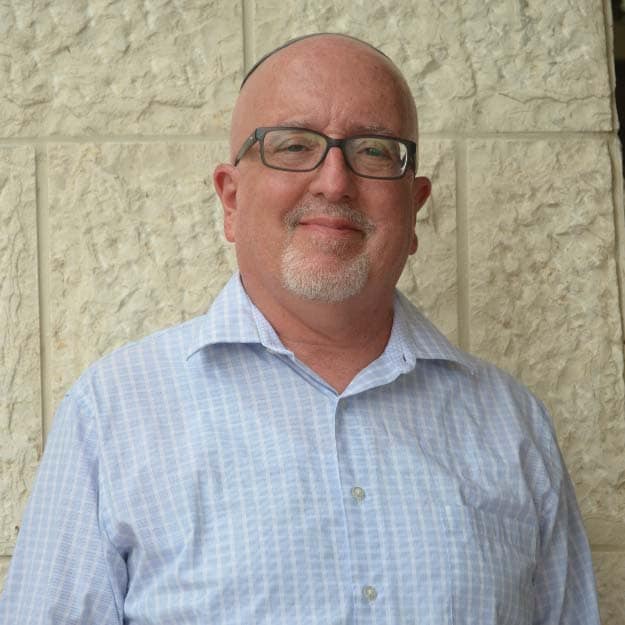 Rabbi Arnie Samlan
Chief Jewish Education Officer
---
(954) 660-2073 | asamlan@jewishbroward.org
Rabbi Arnie leads the Orloff Department of Jewish Education and Engagement. Over his 40+ year career as a Jewish educational leader, he has served in lead roles in Jewish communal agencies as well as in synagogues, Zionist organizations, and summer camps. He specializes in sharing his passion for Jewish living, learning and leadership and in developing and supporting our community's work in Jewish and Israel engagement.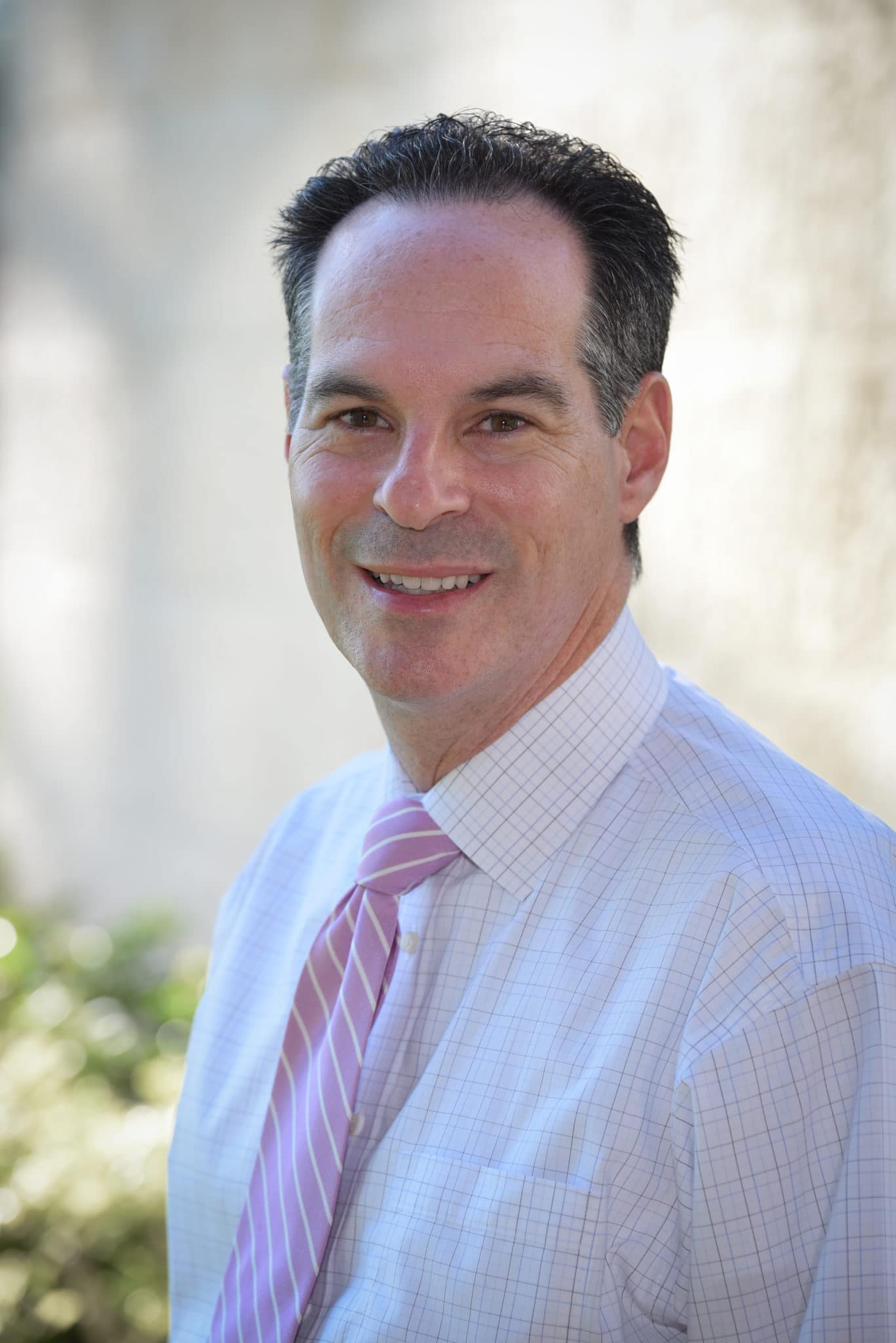 Keith Goldmann
Chief Philanthropy Officer
---
(954) 660-2085 | kgoldmann@jewishbroward.org
Keith is currently the Chief Philanthropy Officer of the Jewish Community Foundation and Jewish Federation of Broward County. He began working for the Federation in March 2005. He has his Bachelor Degree in Finance and Economics and prior to joining the Federation team over fifteen years ago, he was the Associate Director of the United Way of Miami-Dade. Keith's favorite part of working as part of the Federation team is getting to meet many people from all walks of life with a common goal of assisting Jewish people locally and globally.
Paulette Ancrum
Administrative Assistant
---
(954) 252-6971 | pancrum@jewishbroward.org
Paulette joined the Federation team in August 2018 as the Administrative Assistant to the Orloff Department of Education and Engagement. She brings over 13 years of experience in the non-profit sector. She enjoys working with a team of professionals who truly love and support our local community and people throughout the world.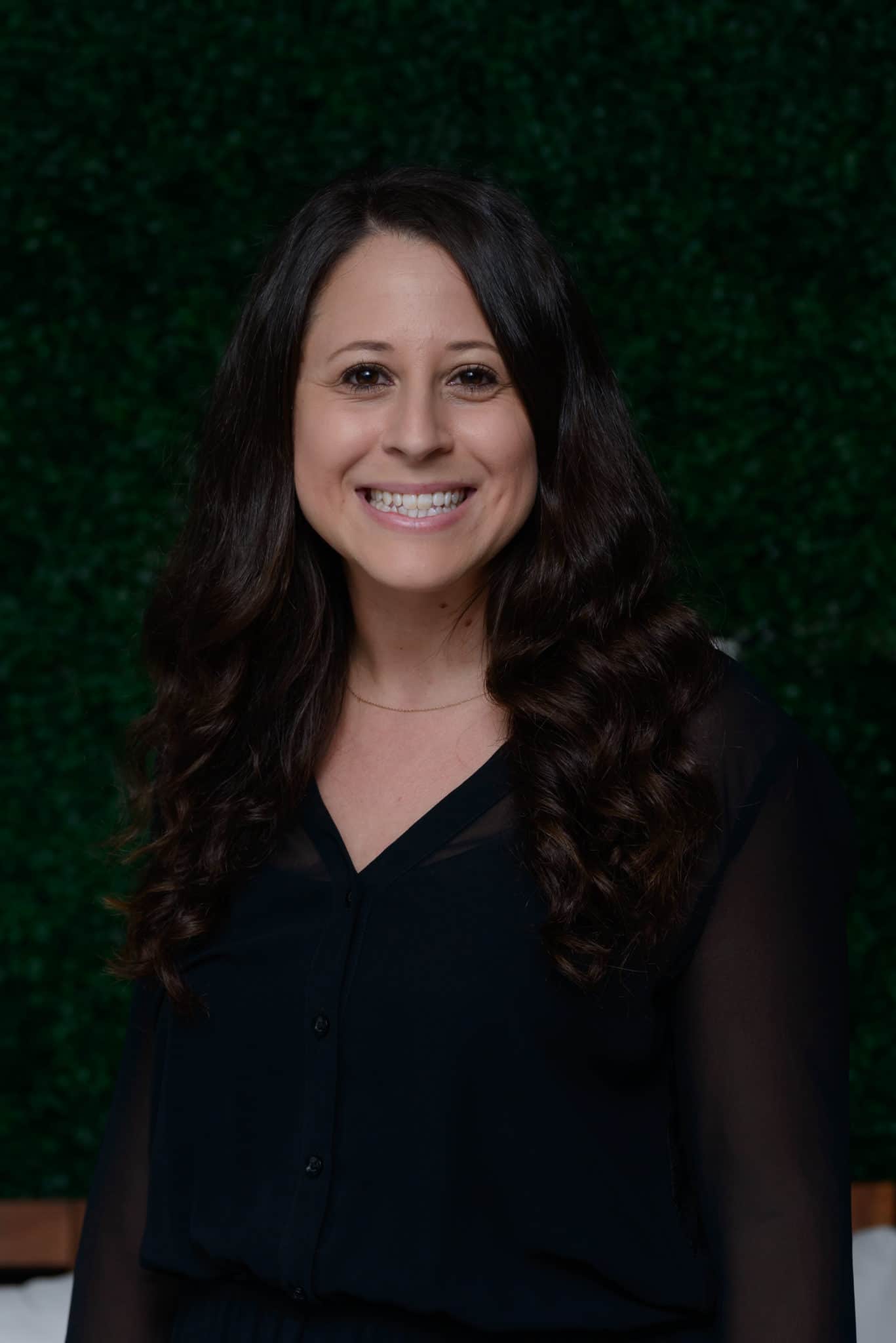 Jen Appel
Digital Marketing Media Manager
---
(954) 252-6918 | jappel@jewishbroward.org
Jen joined Federation in 2019 as a Digital Marketing, Social Media, and Public Relations specialist and currently holds the position of Digital Marketing Media Manager. In addition, she is a Graduate Faculty Advisor at Florida Atlantic University, where she teaches Public Relations and Digital Marketing, Research Studies, and was the Faculty Advisor for the student run record label, Hoot/Wisdom Recordings for 5 years. She held previous adjunct roles at Johnson & Wales North Miami University teaching Media Literacy and Event Management. Prior to joining the Federation, Jen owned and operated The Catalyst Publicity Group, where she held the position of CEO & Publicity Director for 7 years. Over the course of time, the company found success with working with over 400 musicians of all genres in their digital marketing, public relations, and social media campaigns. And lastly, Jen is on the Volunteer Leadership Board for the American Cancer Society Board.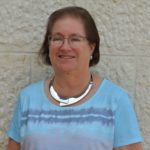 Rochelle Baltuch
Vice President, Jewish Engagement, March of the Living
---
(954) 252-6971 | rbaltuch@jewishbroward.org
Rochelle joined Orloff CAJE in 1991 as Assistant Director in South Broward, after serving as Education Director at Adath Yeshurun in North Miami Beach for 13 years.   Her participation in the first March of the Living in 1988, and seeing the impact it makes on all participants, led to her being named Regional Director upon joining CAJE, a position she still currently holds.. The March is her passion and she looks forward to reconnecting with our alumni and continuing to increase numbers, both teens and adults, along with helping the Jewish Federation of Broward County grow  support for this incredible program. 
In addition, Rochelle administers and facilitates the committees which award scholarships for Israel Programs for High School students and Jewish Sleep Away Summer Camps together with the One Happy Camper program.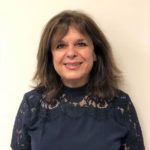 Chai Care Director
---
 (954) 252-6952 | ecohen@jewishbroward.org
Esther Cohen joined the professional team of the Federation in September 2018 as Chai Care Director, a program of the Jewish Community Foundation. Prior to joining Federation, Esther worked in the medical and health care communities for over 30 years, gaining knowledge and experience in pharmaceutical and hospice marketing experience. Additionally, she assisted patients and families by providing concierge professional care management for individuals ages 65+.  Esther loves the fact that at the Federation she can perform "tikkun olam" each and every day, feeling truly blessed to make a difference in people's lives.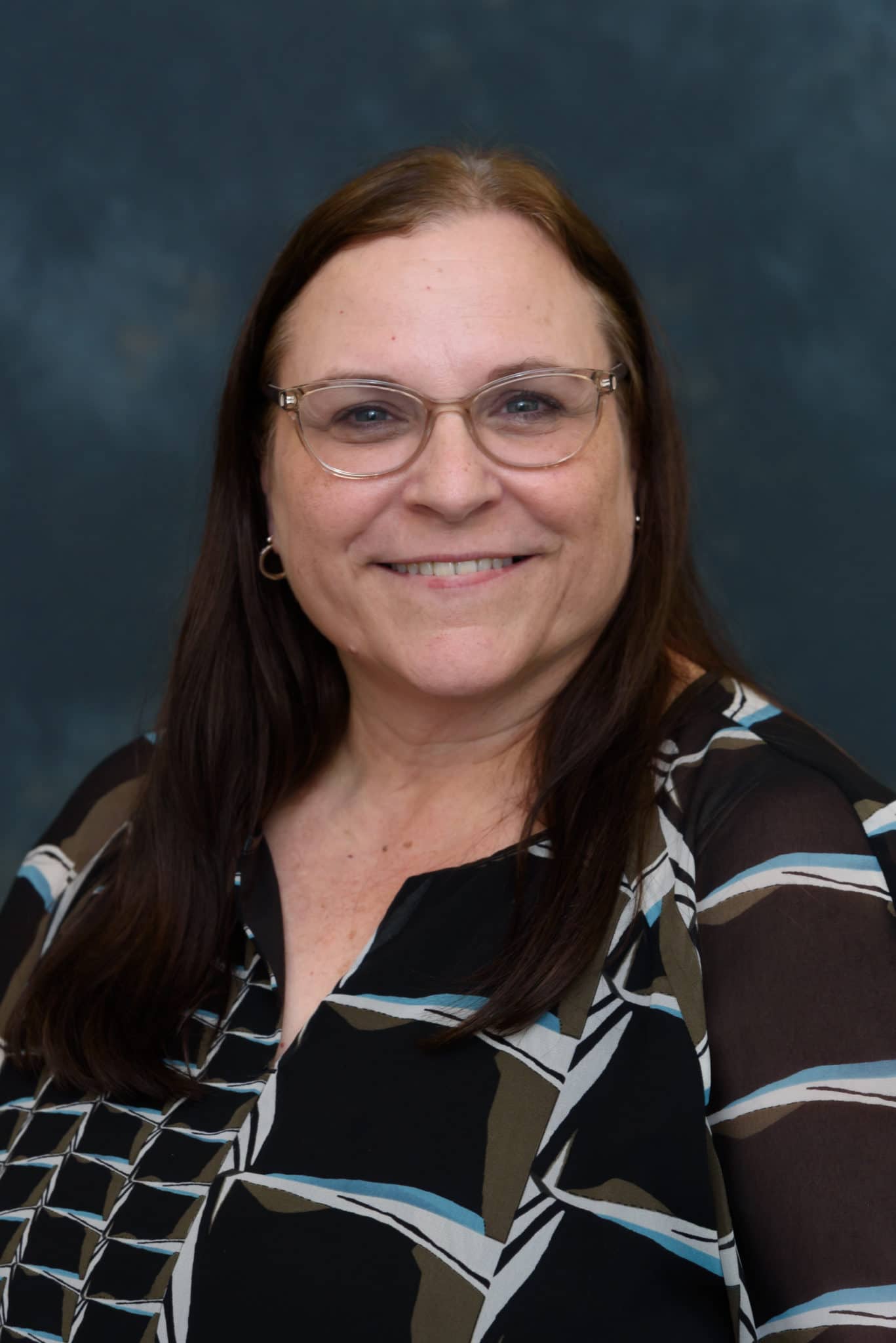 Renee Davis
Office Administrator
---
(954) 252-6941 | rdavis@jewishbroward.org
Renee joined the Federation team in October 2018 after working for Orloff CAJE for three years. Renee's employment background includes administration of her family construction company, serving as a Reading Intervention Coach for an FSU study, and working as an early education Preschool Director in traditional, religious and Montessori schools. She served 8 years as the Treasurer of the Broward Association for the Education of Young Children and as a planning member of the annual Florida Association for the Education of Young Children State Conference. Renee is excited to work on a team which promotes integrity in work and meaningful philanthropy.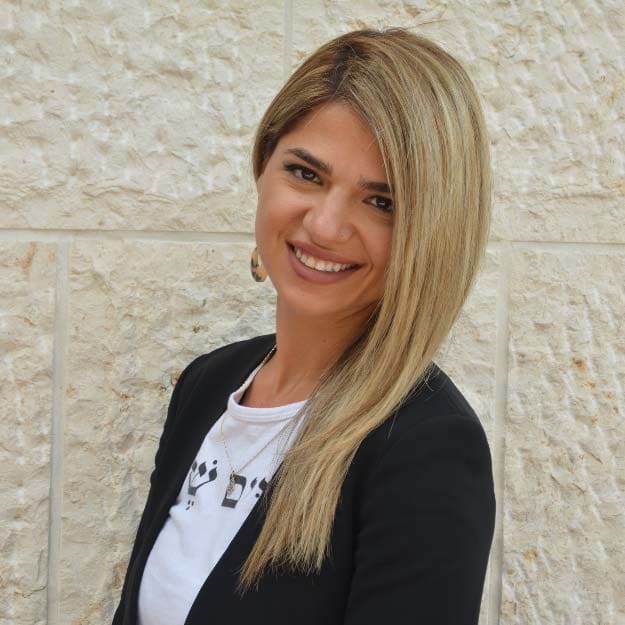 Manager of Israel Partnerships & Missions
---
 (954) 368-8749 | ldonner@jewishbroward.org
Lital grew up in Tel-Aviv, Israel.  She served for 5 years in the education unit of the IDF and achieved the rank of Officer. Lital trained new immigrants to Israel (Olim), providing them the tools to learn Hebrew, understand the Israeli and Jewish story and become acclimated within Israeli society. The passion for Jewish education led Lital to work for Taglit – Birthright Israel after her army service, study Jewish education in Seminar-Hakibutzim college in Tel-Aviv, and become a Jewish Agency Israel Fellow at Hillel of Broward and Palm Beach, educating and connecting college students to Israel. After three years of bringing Israel to campus, Lital moved on to her next chapter of professional work as Director of Youth and Family Programming at Congregation Kol Tikvah in Parkland.
Living in the diaspora has made a great impact on Lital's understanding of the importance of a united Jewish community; it is a family. Lital is committed to connecting our Jewish community to Israel as well as connecting people to people - anywhere.
Receptionist
---
 (954) 252-6900 | adrummond@jewishbroward.org
Antoinette Drummond joined the Federation in May of 2019.  Antoinette worked as a receptionist for Anda Pharmaceutical in Weston for 5 years, prior to that Pan American Airlines and a retiree of American Airlines, as the receptionist for this establishment, it gives me great pleasure to see how committed and dedicated everyone is to make this world a better place. I enjoy traveling and hope to visit Israel someday.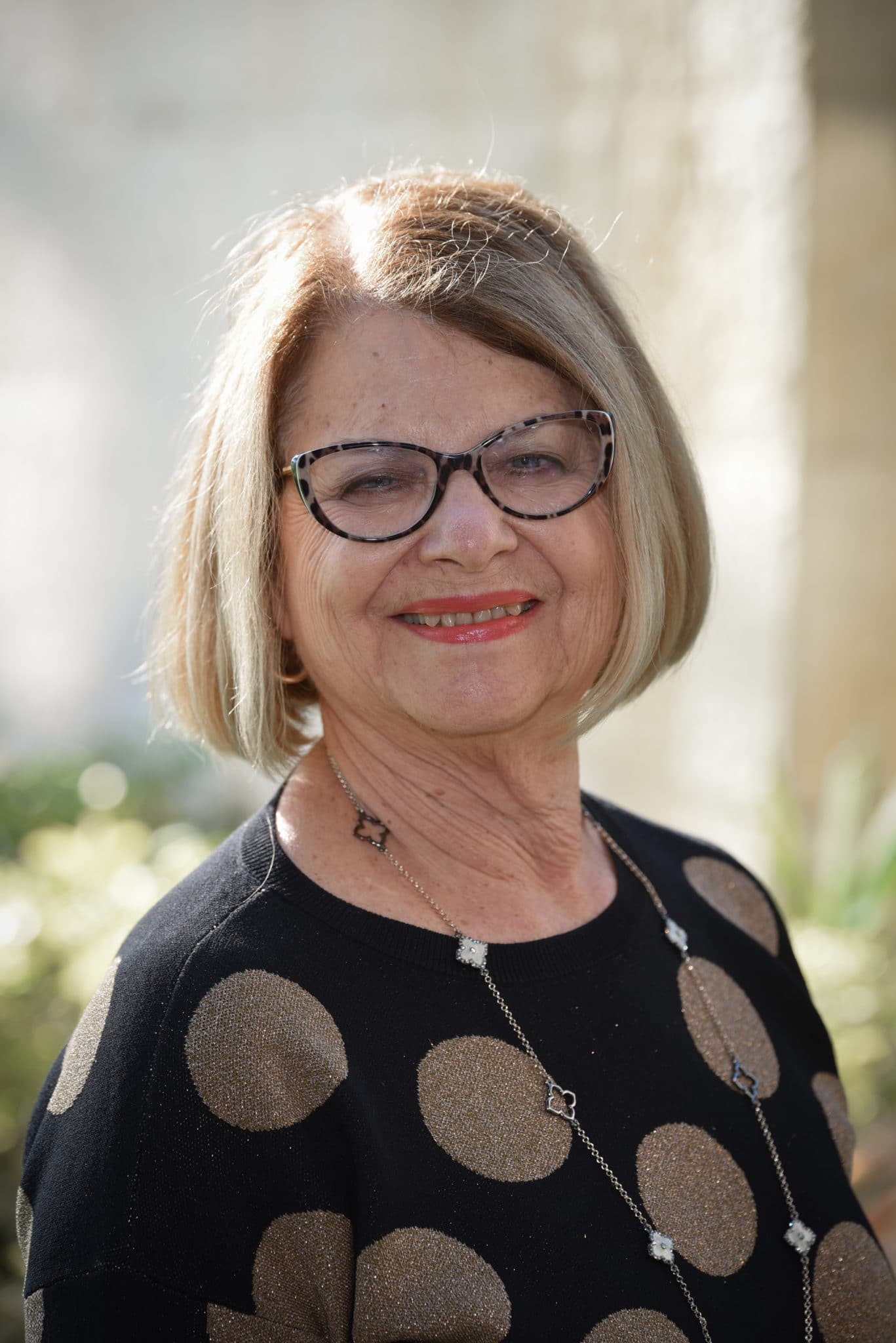 Donor Relationship Manager
---
 (954) 252-6949 | pdunay@jewishbroward.org
Pepi Dunay began her career at the Jewish Federation in September, 2001.  Prior to that time she was a volunteer leader in the Jewish community with her primary focus being Women's American ORT.  She served as National President of ORT from 1998-2001, travelling extensively to countries in Europe , the Former Soviet Union, South America and of course Israel.  Since joining the Federation staff, Pepi has held several positions and until the summer of 2018, staffed the Community Relations Committee, Nesher-Broward Partnership Committee and the Horizons Leadership Program which she started in 2009.  Her favorite part of  working at the Federation is developing leaders, both lay and professional, to ensure the Jewish people remain strong into the future.
Administrative Assistant
---
 (954) 252-6939 | lduran@jewishbroward.org
Lisbeth Duran joined the Jewish Federation team in 2019 as the Administrative Assistant to the Jewish Community Foundation. She has over 4 years of experience as an Administrative Assistant and accounts payable. Duran fell in love with the amazing work the Jewish Federation does to help the community and around the world.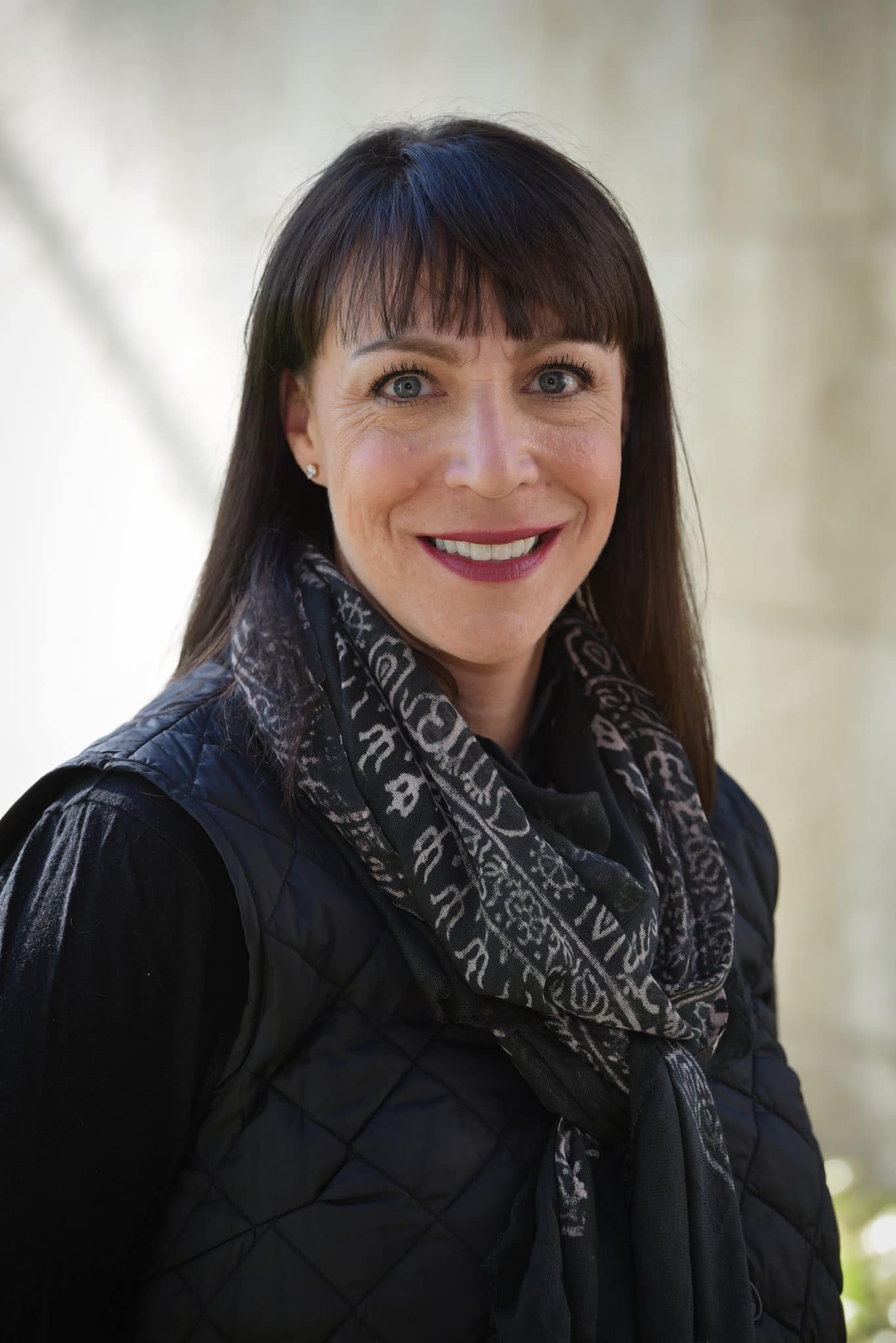 Women's Philanthropy Associate
---
(954) 252-6925 | jflansbaum@jewishbroward.org
Julie moved to South Florida from New York City in August 2014. She joined the Federation Team as the Executive Assistant to our President & CEO, CDO, and COO.  Julie is excited to continue her professional journey at Federation in her role as Women's Philanthropy Associate. She is passionate about making a difference in our community. She holds a Masters Degree in Early Childhood Education from Hunter College and a BA in Government from Franklin and Marshall College. She served as a Director of an early childhood activities center in Manhattan for twelve years. In addition, Julie worked in the fashion industry first in menswear at the Giorgio Armani Showroom and then switched to womenswear and worked as a merchandiser in the Anne Klein Showroom. Julie enjoys being able to interact with our donors and members of the community.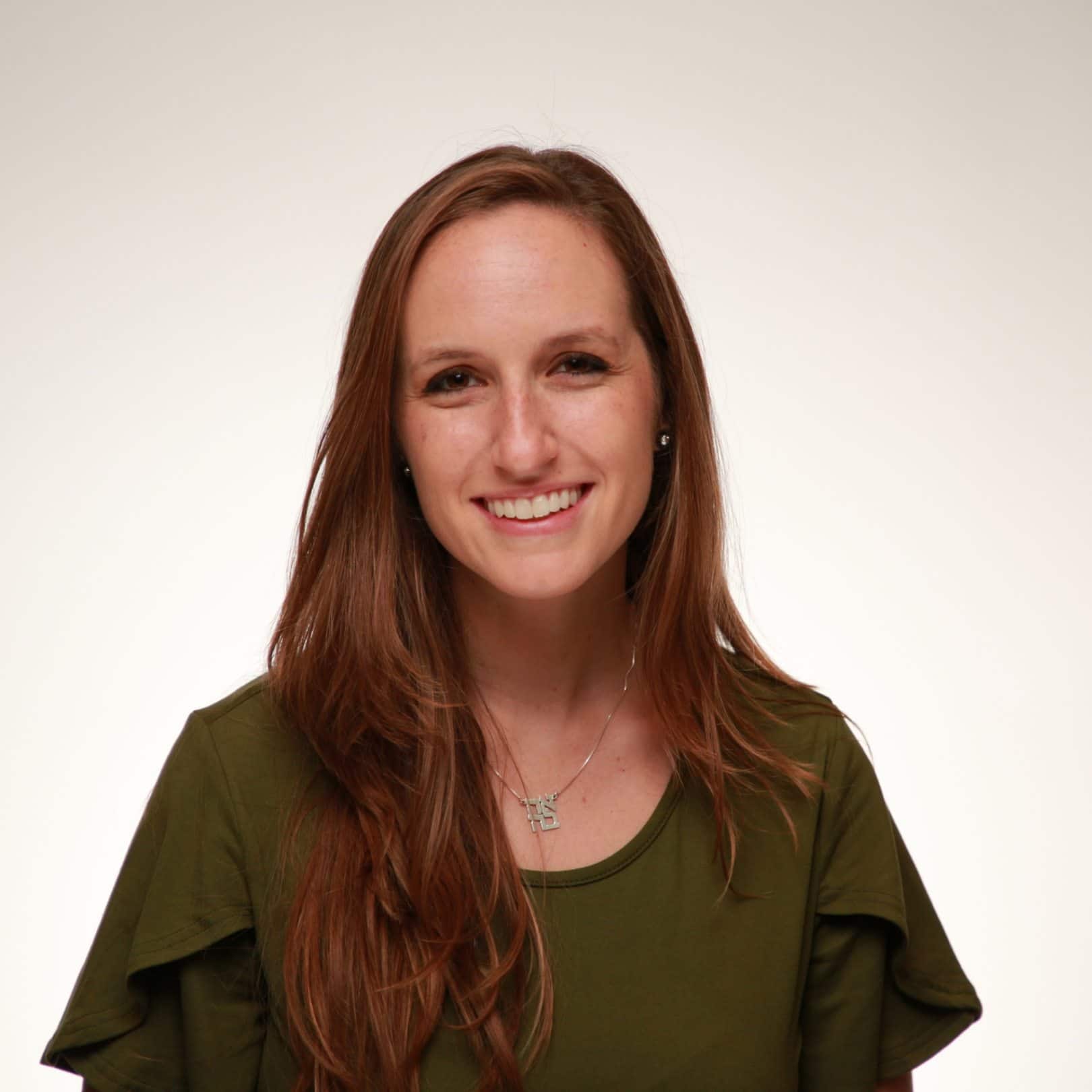 Director, Women's Philanthropy
---
(954) 252-6923 | agerszuny@jewishbroward.org
Andie Temkin Gerszuny was born and raised in Miami, FL, and currently lives in Hollywood with her husband Dario. Andie's parents are originally from Montevideo, Uruguay, and she and her three younger brothers have traveled there often to visit family. She completed her undergraduate studies at the University of Central Florida where she majored in both Psychology and Hospitality Management. During her time in Orlando, Andie worked for the Walt Disney Company in various roles. She was introduced to Jewish Federations of North America during a Disney Institute conference, and she was inspired to shift her career path. Shortly after, Andie was offered a position in Women's Philanthropy at The Greater Miami Jewish Federation, where she has worked for the last five years. During that time, she completed her Master of Business Administration (MBA) through the University of Florida. Andie is thrilled to be joining the team at the Jewish Federation of Broward County as the Director of Women's Philanthropy, and continue her personal mission of strengthening Jewish communities.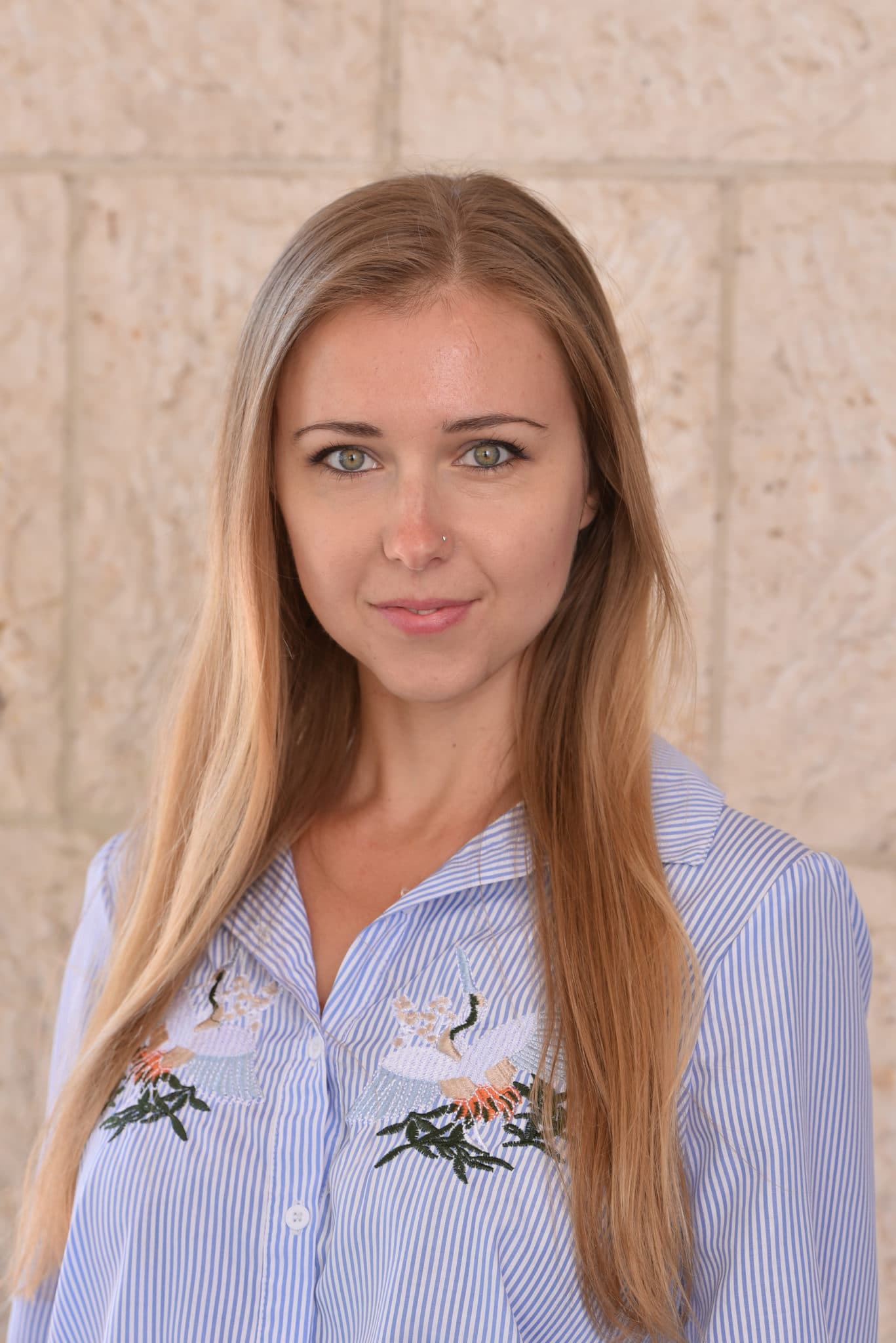 Director, Eastside Community and
Women's Executive Circle
---
(954) 252-6945 | ageysman@jewishbroward.org
Alona moved from Toronto, Canada to start her career at the Federation in 2012 and works as the Director of the Eastside Community and Women's Executive Circle. Originally born in the Ukraine, and having made Aliyah to Israel as a child and then eventually to Canada, Alona understands first-hand the great impact Federation has had on her own family's life, as well as other former-Soviet Jews. Upon graduating from York University with a double degree in Psychology and Law & Society, Alona chose to work in Jewish non-profit sector as a way of 'paying it forward' and worked at Hillel of Greater Toronto coordinating Birthright Israel trips and doing outreach for Russian Jewish students. Alona says, "I am forever in debt to the Jewish community and the generous donors who had saved my family and had given me the opportunity to be where I am today".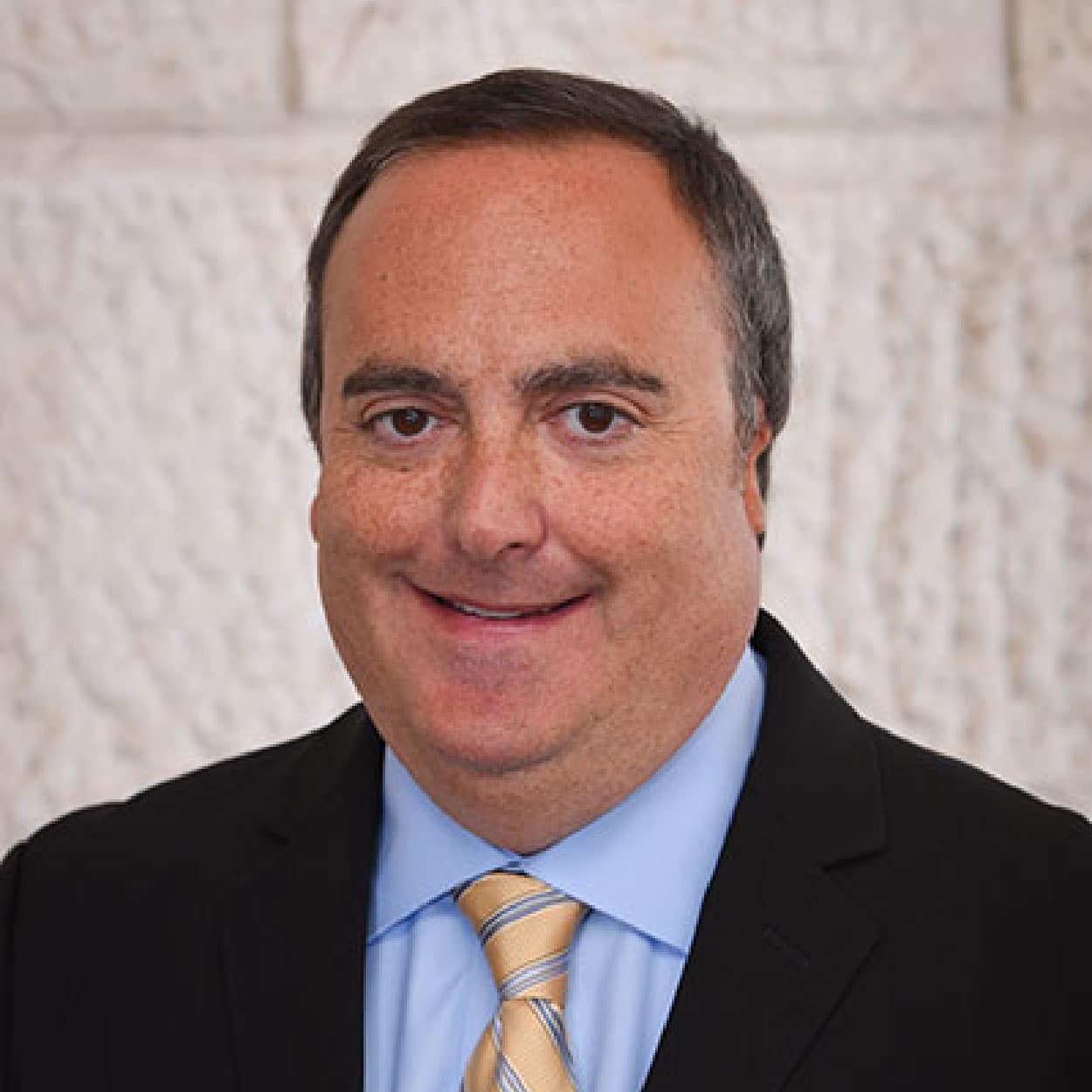 Vice President of Community Planning
---
(954) 660-2078 | egoldman@jewishbroward.org
Evan Goldman joined the Federation in February 2018 as the Vice President of Community Planning and has extensive not-for-profit, government and private sector experience in the areas of public policy, organizational development, law, grassroots advocacy, fundraising and communications strategy. Prior to joining the Federation, he served as Chief Executive Officer of Helping Abused, Neglected, Disadvantaged Youth (HANDY) and held successive leadership positions at the Children's Services Council of Broward County. Evan earned a B.A. from American University and J.D. from the University of Miami. He is inspired each and every day by the unyielding commitment of Federation professionals and lay leaders to tikkun olam.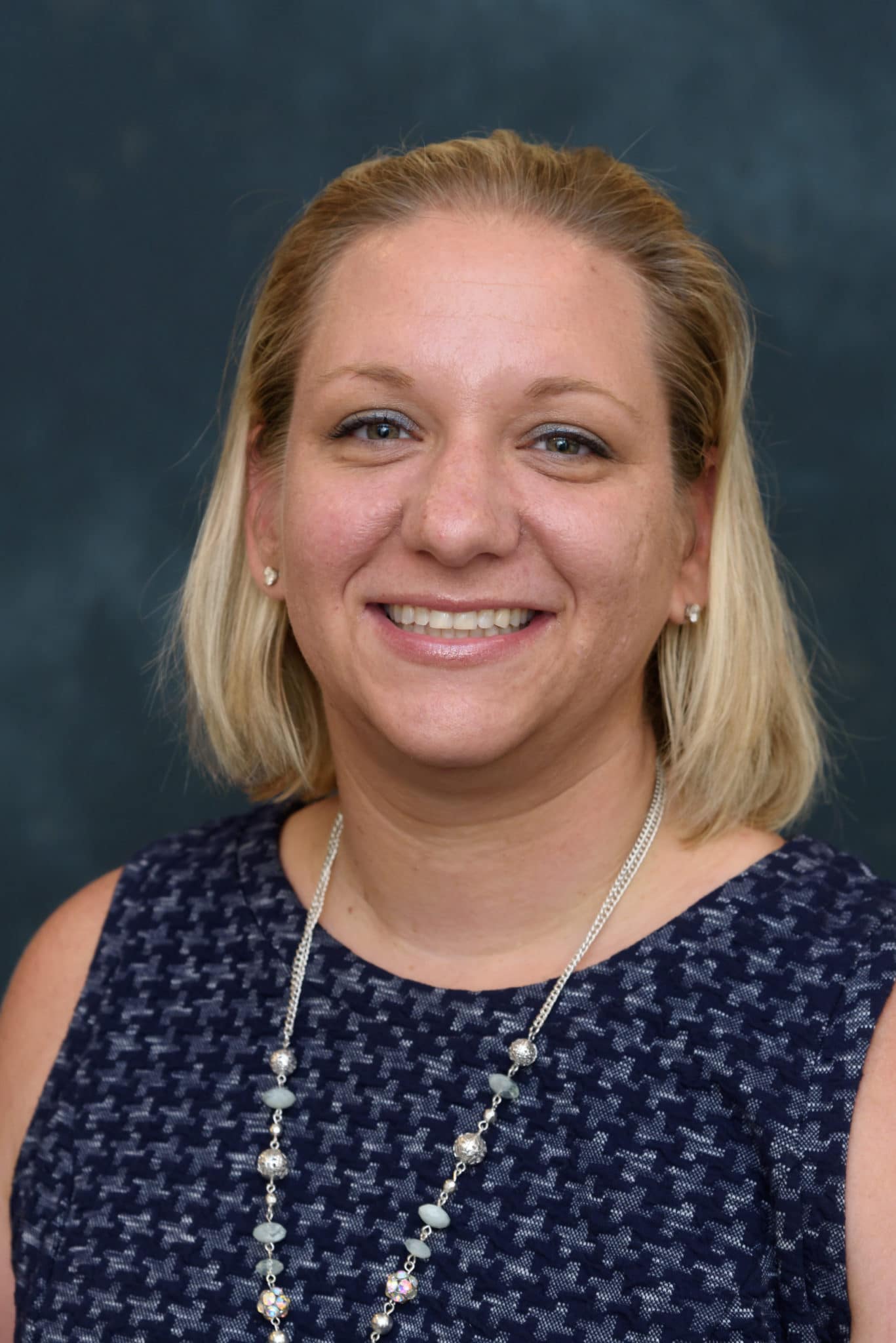 Campaign Operations Analyst
---
(954) 252.6977 | mgoldstein@jewishbroward.org
Margot joined the Federation team in December 2017 as the Donor Help Desk Associate.  Margot continued her professional journey at Federation in her role as Campaign Operations Analyst.  She has her Bachelor's Degree in Political Science and her Paralegal Certification from Florida International University. Before having her twins in 2014, Margot worked for District 4 Miami-Dade County Commissioner for over 7 years as the District's Constituent Outreach and Government Liaison.  Working for Federation gives Margot the opportunity to give back to her community in Broward county where she is now raising her family.
Tammy-Lynn Gonzalez
Administrative Assistant
---
(954) 252-6924 | TGonzalez@jewishbroward.org
Tammy-Lynn joined the Federation team in April of 2019, after serving 15 years with a Federally Recognized Indian Tribe.  She has a total of 35 years of administrative support in the government, legal and private sectors. She currently serves the Jewish communities as an Administrative Assistant for the Philanthropy Department. Tammy-Lynn appreciates the Jewish Federation of Broward County and their ability to maintain their original mission of providing exemplary social services through compassionate and comprehensive programs that help people stay healthy and productive.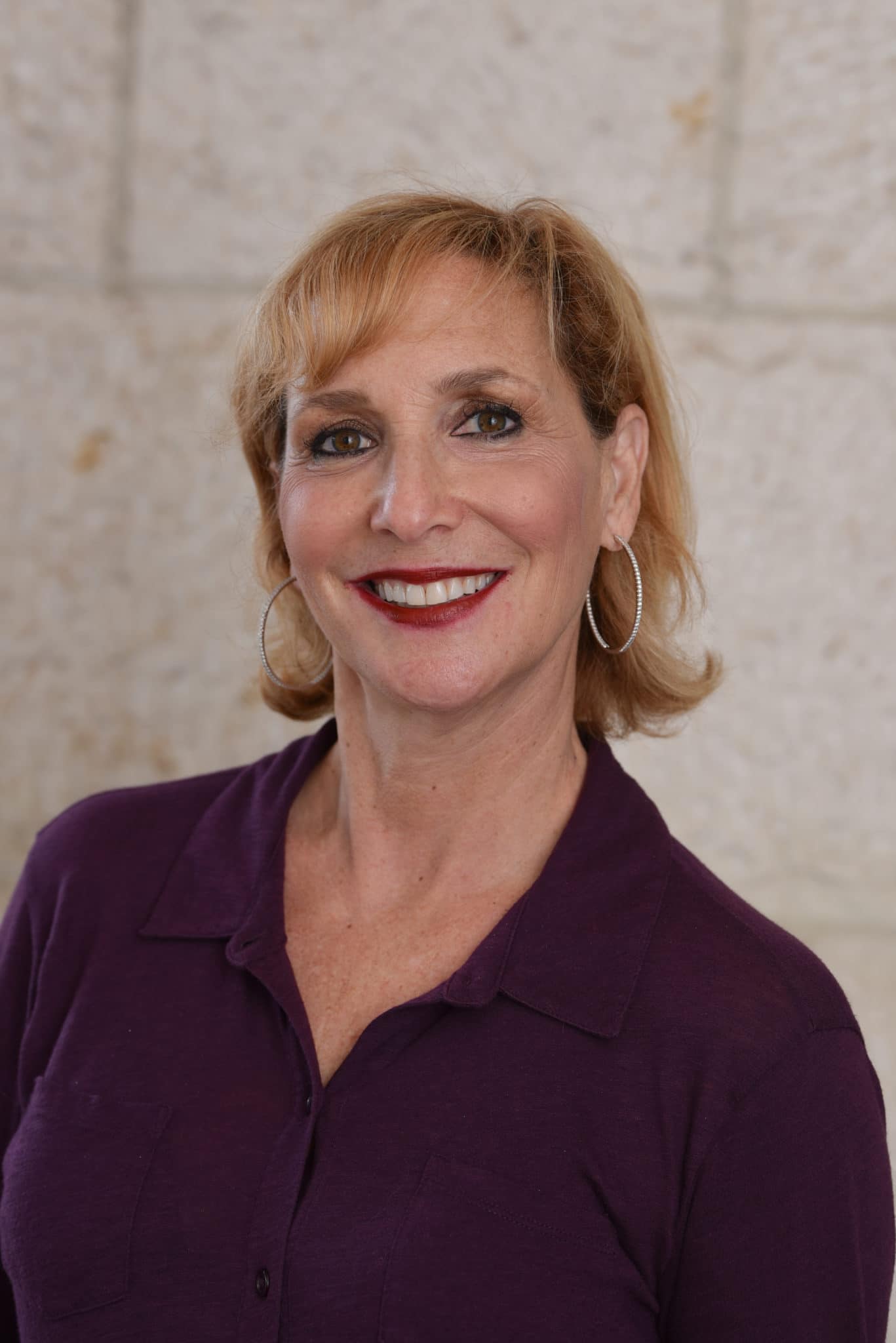 Vice President - Senior Donor Relationship Manager
---
(954) 252-6936 | pgottlieb@jewishbroward.org
Pamela is a CPA who joined the Federation team in 2001 and has held a number of roles, including PAC Director, Business & Professionals Director, Women's Executive Circle Director, Major Gifts Director, Campaign Director and is currently Vice President, Senior Donor Relationship Manager.  She has her degree in Accounting and is passionate about making an impact in the Jewish community. Pamela's favorite part about working for the Federation is interacting with our passionate, dedicated donors and helping them make their philanthropic dreams come true.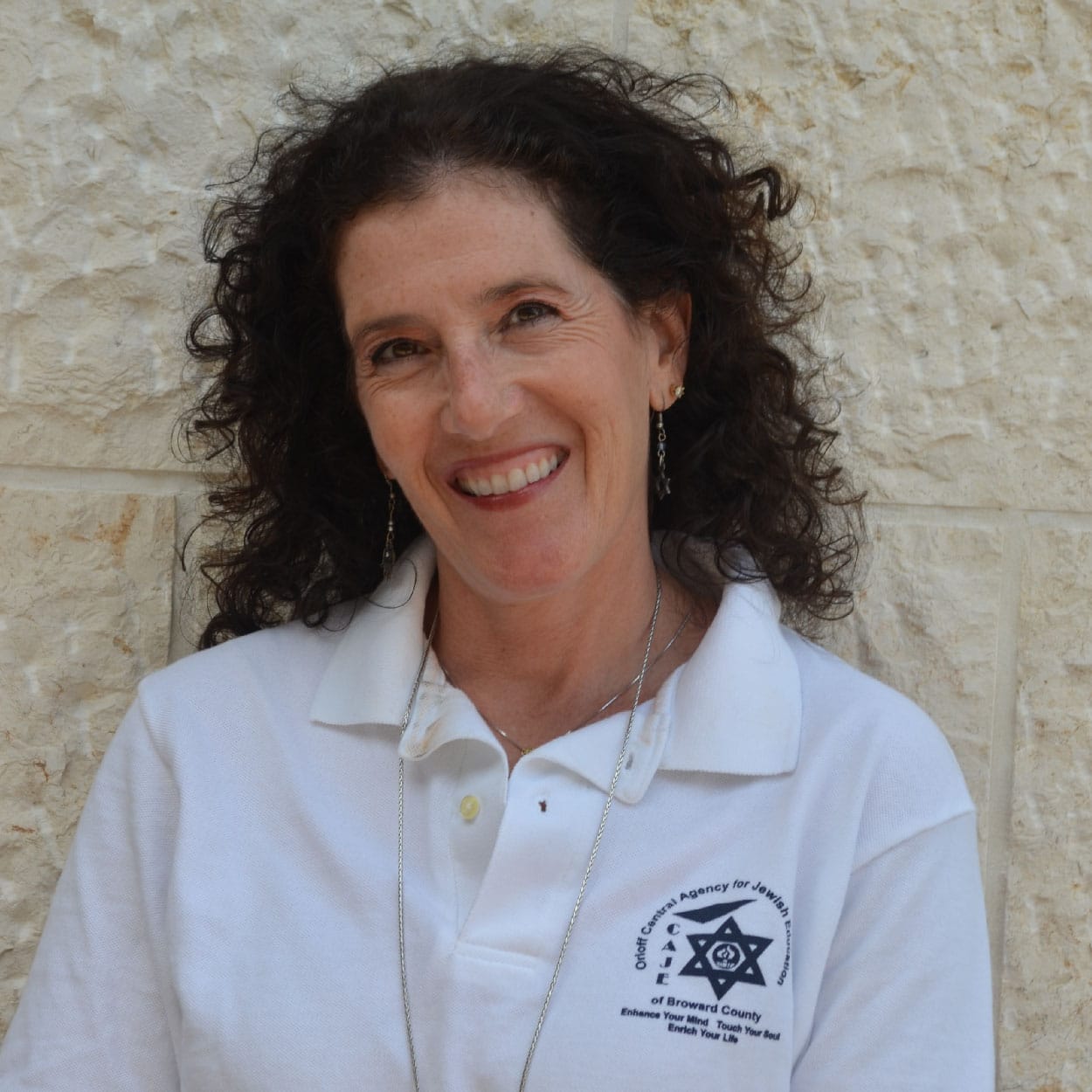 Director of Educational Excellence & Life & Legacy,
Senior Relationship Manager
---
(954) 660-2076 | jlevenson@jewishbroward.org
Judy joined Orloff CAJE in 2017, before they merged with the Jewish Federation of Broward County in 2018. Judy is a highly creative, dynamic and results driven nonprofit professional with expertise in development and education. She has over 25 combined years of leadership experience generating increased support and creative programming, event planning, curriculum development, relationship building and fundraising experience. She is excited to use her combined background of educational opportunities, event planning  and fundraising to help the Jewish Federation of Broward County reach the support needed to help make our community even better.
Barbara Levin
Director of Allocations, Grants & Governance
---
(954) 252-6970 | blevin@jewishbroward.org
Barbara is the Director of Allocations, Grants and Governance. She joined the Federation in July 2016, after a long career in direct services, having served as lead job developer, manager, director, and executive director with nonprofits serving refugees, blind adults, senior citizens, children with special needs and low-income families. She holds a Master's degree in education and absolutely loves being able to work with the Broward Jewish community to strengthen agencies, impact lives, and build up our community, through the work we do here at the Federation.
Jodi Levy
Administrative Assistant
---
 (954) 252-6940 | jlevy@jewishbroward.org
Jodi joined the Federation in April of 2019. She brings over 20 years of experience in working in the Jewish Community in both volunteer and professional capacities. She is thrilled to be a part of the Federation family. 
Orly Mayer
Graphic Designer
---
(954) 252-6911 | omayer@jewishbroward.org
Orly joined the Jewish Federation of Broward County communications team in June 2017. She has her Bachelors Degree in Fine Arts and an Associates Degree in Graphic Design. Orly loves to translate the message and impact of our Federation through her art and design.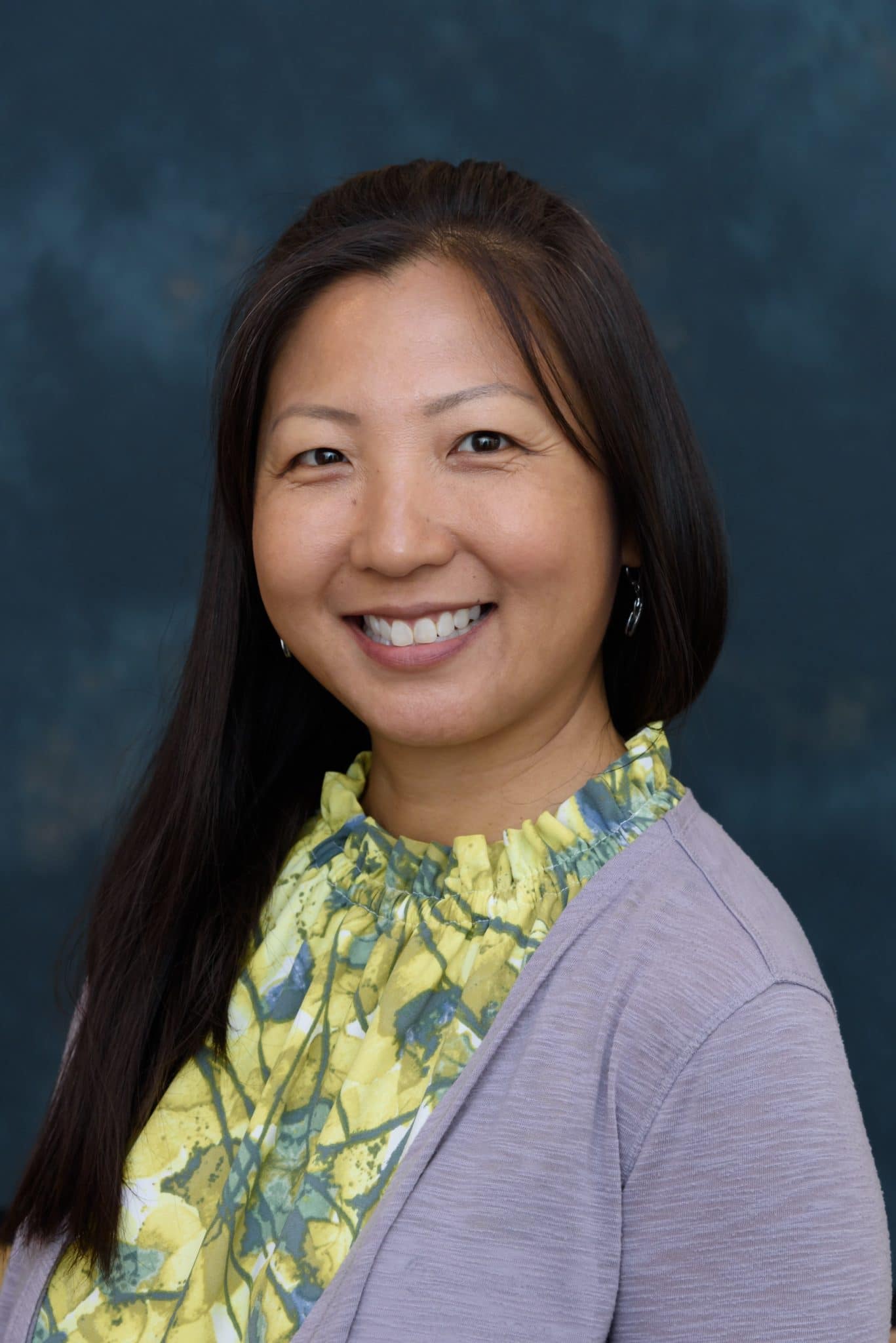 Kawai Moore
Administrative Assistant
---
 (954) 252-6974 | kmoore@jewishbroward.org
Kawai joined the Broward Federation in 2019 as an Administrative Assistant for the Annual Campaign. She comes with over 20 years of experience working in Jewish non-profits including the Anti-Defamation League and most recently the Greater Miami Jewish Federation. Kawai comes with a strong technology background and is proud to use her skills to further the goals of such a dynamic and caring organization like Broward Federation.
Elaina Moran
Event Coordinator
---
 (954) 368-8748 | emoran@jewishbroward.org
Elaina joined the Federation team in 2018 as Events Coordinator. She is a Grad of FIU's Chaplin School of Hospitality Management and brings over 25 years of Hospitality industry and Event Management experience to the Federation, producing events for the Super Bowl, Food Network magazine, The South Beach & NYC Wine and Food Festivals. She welcomes the opportunity to give back to the Broward community and to work with the Federation team and our local agencies to make a difference in the lives of others. Elaina is an avid cook and baker and you can usually find her in the kitchen dreaming up new recipes!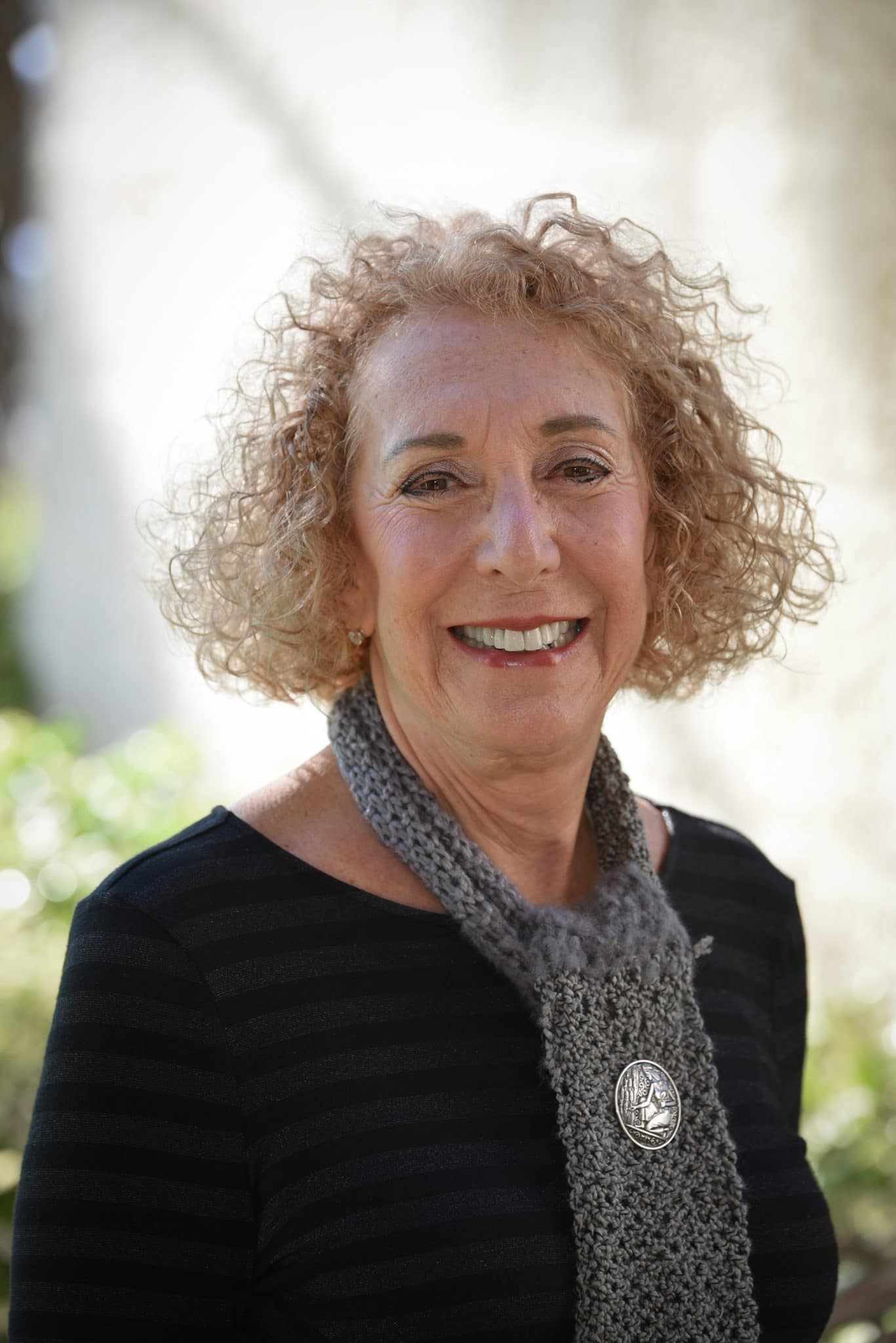 Sharon Ness
Vice President - Corporate Development
---
 (954) 252-6959 | sness@jewishbroward.org
Sharon is Vice-President of Corporate Development and has worked for the Federation for a total of seventeen years. Sharon worked at the South Broward Federation for five years as the Executive Director of the Women's Division, before becoming the Executive Director of Israel Bonds for Broward County, Dade County, the Keys, Puerto Rico and the Virgin Islands. Following Israel Bonds, Sharon became a Director at American Friends of The Hebrew University in South Florida. Sharon rejoined the Federation professional team in 2007. Sharon has devoted her career to serving Israel and the underprivileged and she feels blessed to make a difference in people's lives.
Accounts Payable Specialist
---
(954) 660-2079 | mnudelman@jewishbroward.org
Merav Nudelman joined the Federation team in February 2018 as the Accounts Payable Specialist. Merav moved to the United States from Israel in 2013. Prior to her work at the Federation, she worked in the accounting department for the Consulate of Israel in Miami for 5 years. She graduated with Masters of Public Administration.   Merav enjoys being a part of a great financial team of professionals and she is proud to be a part of an organization that is making a positive impact locally and globally.
Allison O'Mara
Director, North Broward Community
---
(954) 660-2081 | aomara@jewishbroward.org
Allison is a long time resident of Parkland. She has significant experience in the Jewish community, most recently at the Jewish Federation of Palm Beach County, where she helped create their Jewish Volunteer Center. Allison's strong leadership, interpersonal and communication skills make her an excellent fit to allow our Federation to build our presence in North Broward.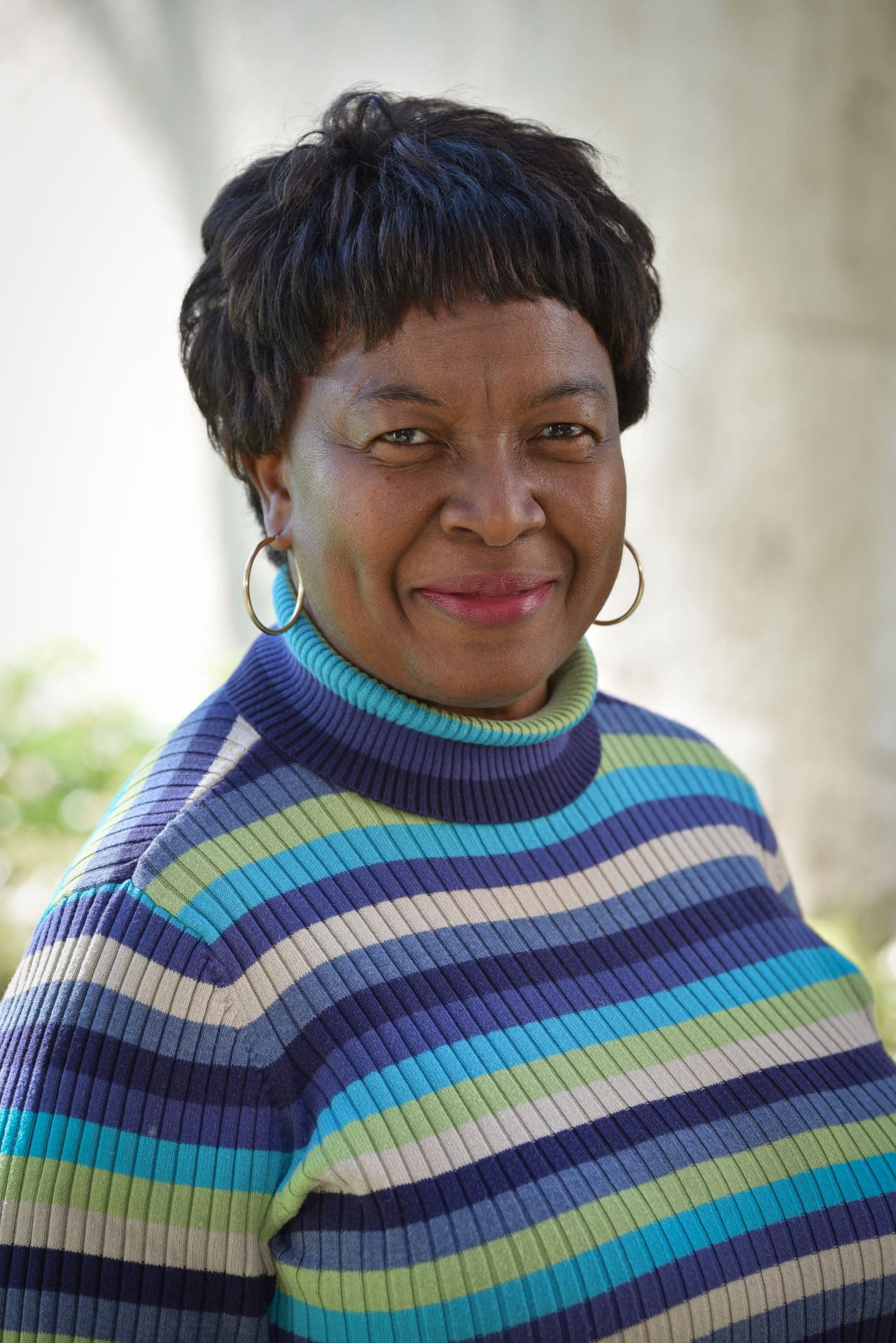 Administrative Assistant
---
 (954) 252-6919 | breid@jewishbroward.org
Beverley joined the Jewish Federation over sixteen years ago as an Administrative Assistant. She has an Associate's Degree in Business Administration from Broward College and prior to joining our Federation; she worked at the Greater Miami Jewish Federation for many years. Beverley says that she has learned a lot working in a Jewish organization and admires the desire to help those in need. Her favorite part about working for the Broward Federation is being able to provide support and answers to our donors, callers or colleagues.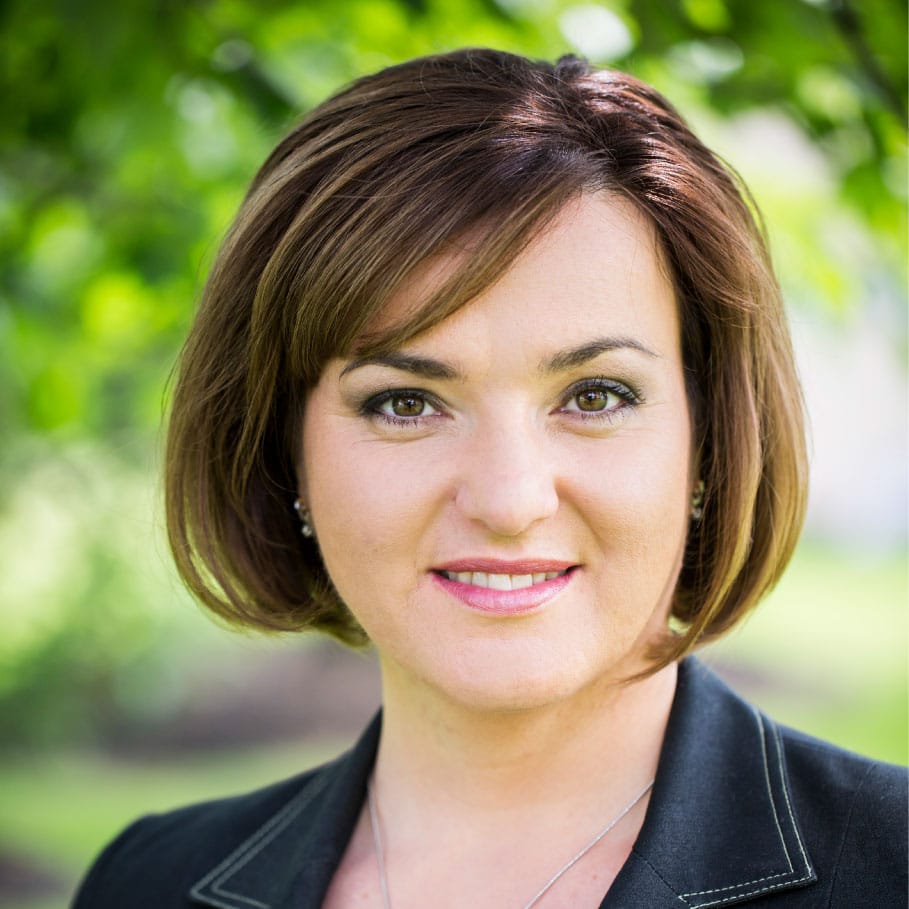 Stacey Rubenfeld
Vice-President of Annual Giving
---
 (954) 252-6942 | srubenfeld@jewishbroward.org
Stacey joined the Federation team in 2018 as the Vice President of Annual Giving. With over 15 years in non-profit and organizational management, Stacey has a successful track record in fundraising and program evaluation. Stacey has worked with non-profits in the education and healthcare fields building relationships with funders, executives, boards and community supporters to successfully meet the set fundraising goals. Stacey holds a Bachelor of Arts in International Relations from Cleveland State University, Master of Public Administration from the Maxine Goodman Levin College of Urban Affairs, and a Graduate Certificate in Local and Urban Management. Working for the Jewish Federation of Broward County gives her the opportunity to give back to the community where she is raising her family.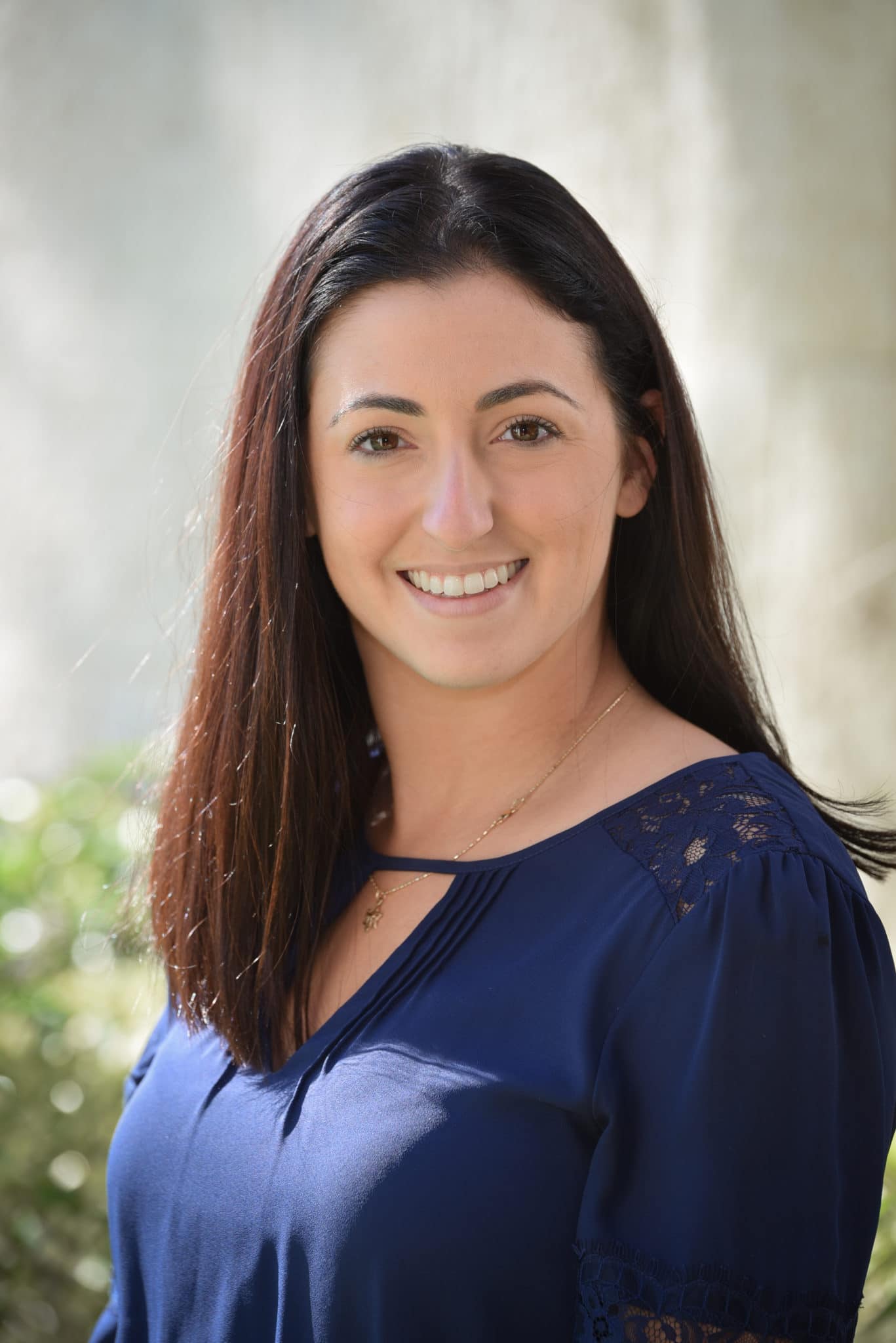 Sydney Gorodetsky Rubin
Director, Young Leadership Division &
Family Engagement Committee
---
 (954) 252-6886 | srubin@jewishbroward.org
Sydney has been working for the Federation since June 2016 as the Director of Young Leadership Division and Family Engagement Committee. She is a UF graduate and has her Master in Nonprofit Management from Florida Atlantic University. Sydney's favorite part of working for Federation is having the opportunity to meet and work with people in the Broward community and showing them what incredible projects Federation supports.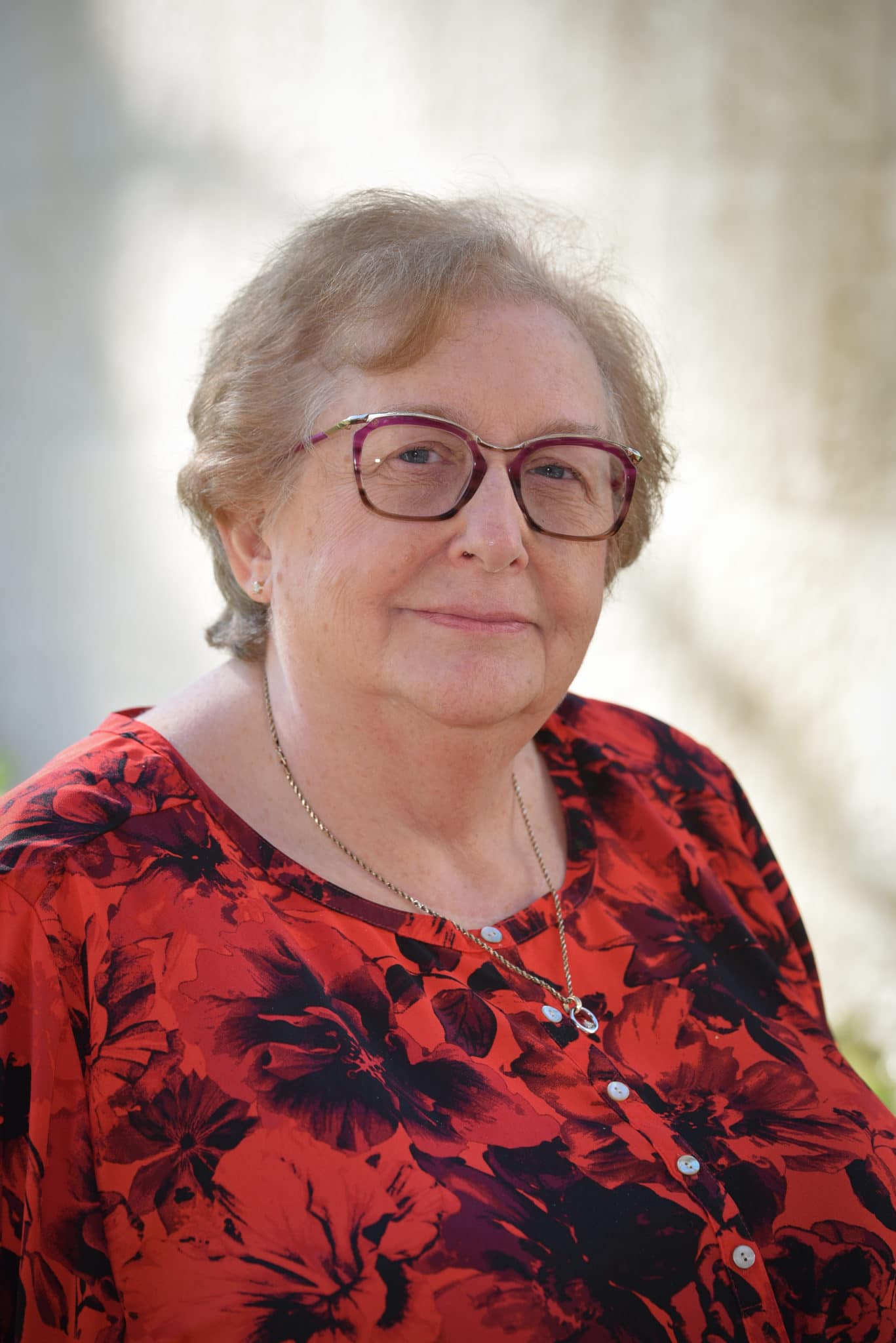 Barbara Seiden
Database Administrator and IT Support Specialist
---
 (954) 252-6903 | bseiden@jewishbroward.org
Barbara will celebrate her 25th anniversary working for the Federation this year. She began her career working for the Campaign and later moved on to positions working in Finance, MIS, web design, administration, and database administrator.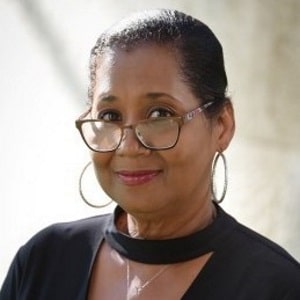 Executive Assistant to President & CEO and COO
---
 (954) 252-6976 | esmith@jewishbroward.org
Ella joined the Federation in September 2014, after a 20-year career as an Executive Assistant in the cruise industry. Ella says that it is incredible working with the other Federation professionals and experiencing their passion for helping the Jewish community, which highlights their philanthropic spirit.
Mitchell Tapper
Security Director
---
 (954) 252-6972 | mtapper@jewishbroward.org
Mitchell came on board with the Federation during the middle of 2016 after having retired as a Federal Agent for twenty-six years. Prior to his federal career, Mitchell worked as a Detective in New York City for four years. Mitchell has worked a myriad of complex criminal investigations, as well as having been trained as a technical support officer in many areas of electronic surveillance. He was also the President of Southeast chapter of the National Technical Investigators' Association for six years. Mitchell's favorite part about working for the Federation is having the ability to use his years of experience and law enforcement training to help deter and stop threats to the Jewish community.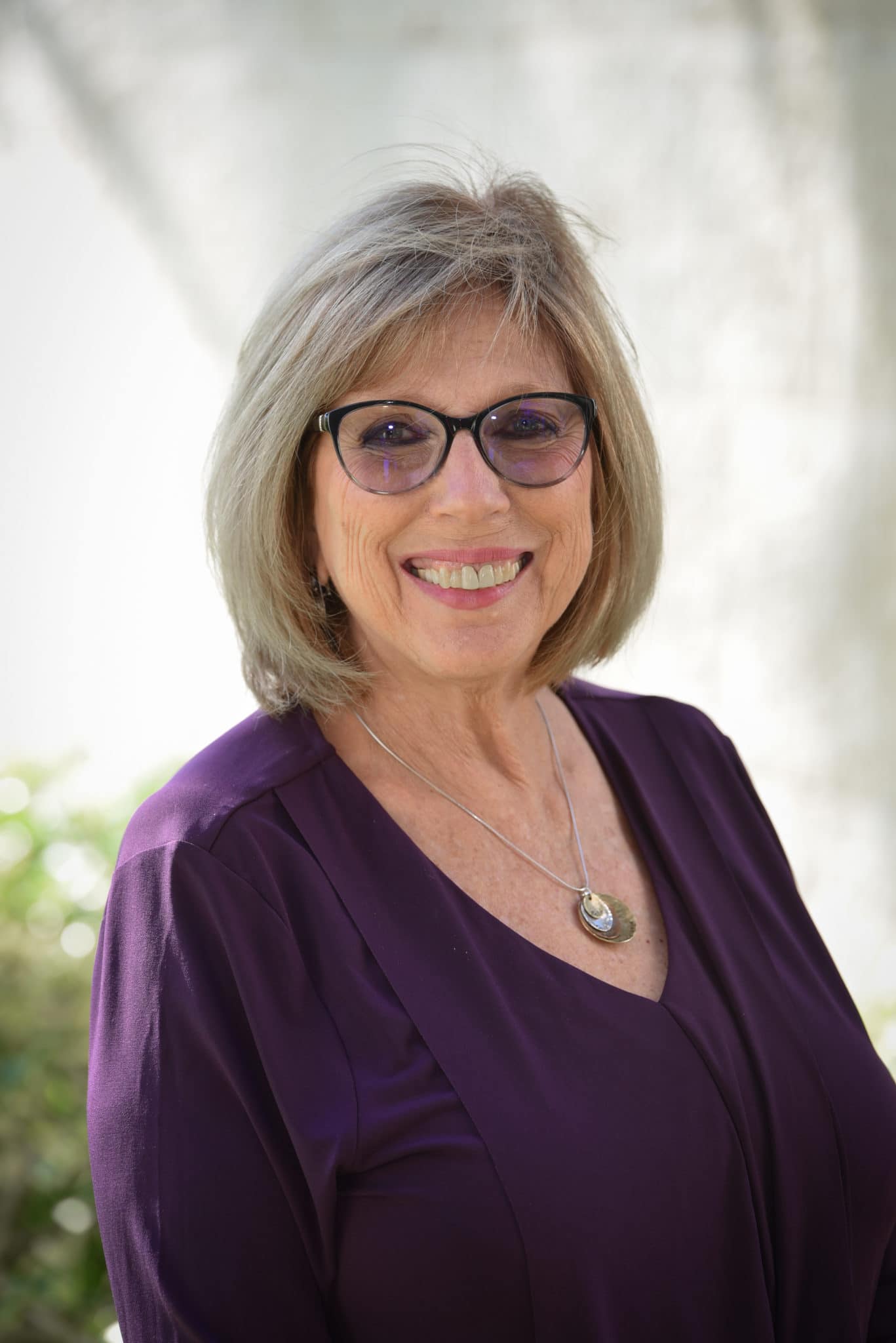 Marney Tokar
PJ Library® Director
---
 (954) 252-6948 | pjlibrary@jewishbroward.org
Nine years into her "encore career", Marney Tokar is the PJ Library® Director in Broward County. Three decades of experience as a Jewish Early Childhood Director and community leader provided her the knowledge, skills and networking abilities to launch PJ in Broward in 2011.
Her passion and desire to bring Jewish values, customs and traditions to families with children who have Judaism as part of their lives, has propelled the growth of PJ Library.
Marney loves connecting with families (in person and now virtually) and getting acknowledged as the "lady that sends the books!" Married to Bob for 44 years, she is most proud of her role as "PJ Grandma" to her three grandsons: Ryder, Cody and Reid.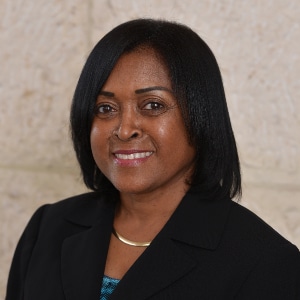 Stephenie Whitfield
Vice President of Finance
---
 (954) 252-6917 | swhitfield@jewishbroward.org
Stephenie joined the Federation in 2002 as a Staff Accountant and currently serves as the Vice President of Finance, with Human Resources responsibilities as well. She is graduated from the University of North Carolina at Charlotte with a B. A. in Business Administration. Stephenie believes that her employment at the Federation is more than job; she considers it to be a mission. She is grateful to be a part of an organization that has such a positive impact on people in our local community and throughout the world. Stephenie's community involvement includes serving as Treasurer of a local non-profit organization, Vice Chair of a Public Art Board and facilitator for a Financial Peace University (a national personal finance education program).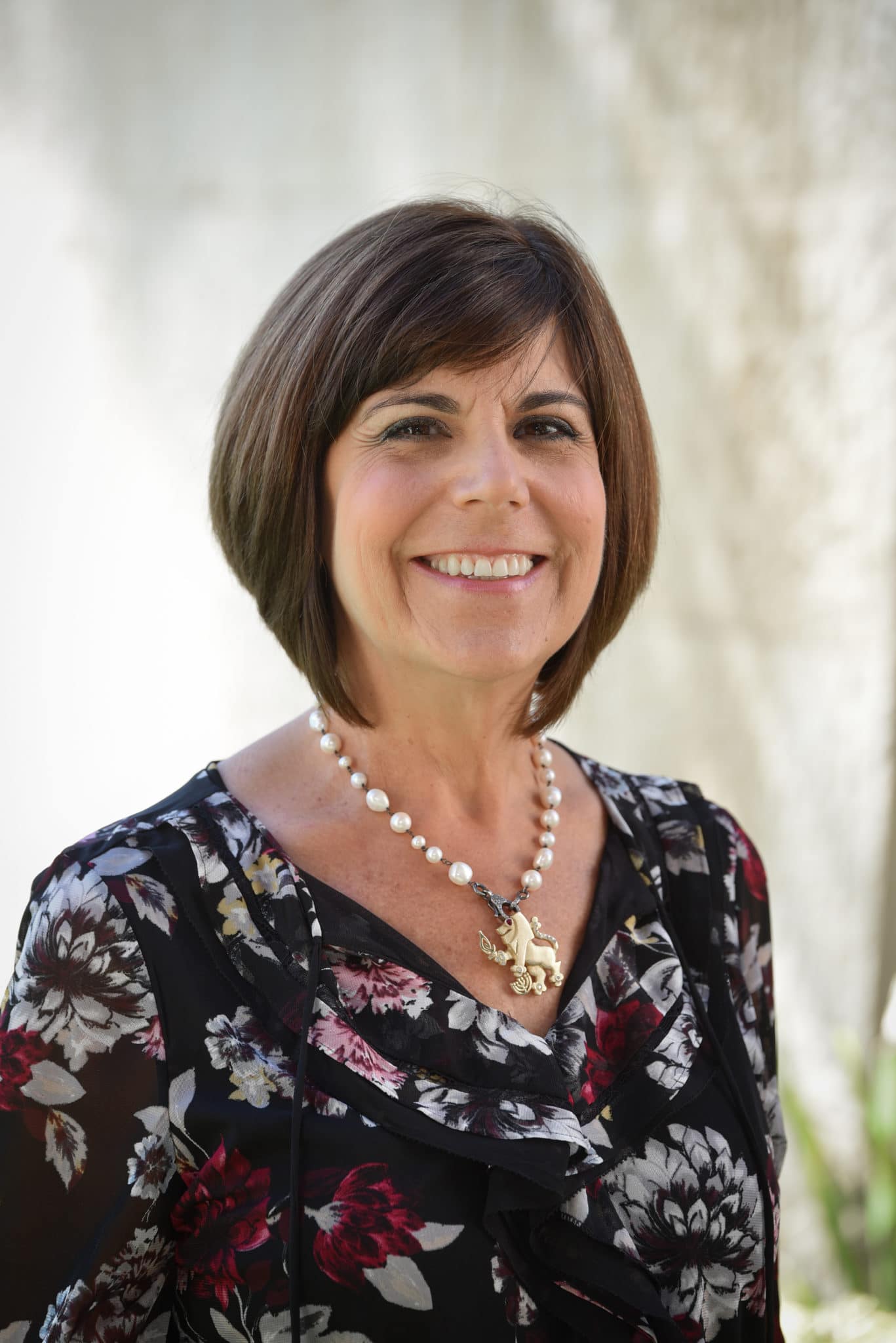 Director, Jewish Women's Foundation &
Horizons Young Leadership Program
---
 (954) 252-6978 | kzemel@jewishbroward.org
Karen joined the Federation team as a professional in 2016 as the Director of the Jewish Women's Foundation and in 2018 assumed the additional role as Director of the Horizons Leadership Program. Her involvement with Federation began as a passionate lay leader. Karen held a number of leadership roles, most notable were serving as Board Chair (2009 -2012) and a member on the Board of Trustees for the Jewish Federations of North America (2009 -2015). Karen has a breadth of development experience having been the Director of Development for Hillel of Broward and Palm Beach, Owner of Karen J. Zemel Consulting, and as the Assistant Director at Kesher LD. Karen is focused on increasing opportunities and changing the lives of women and girls through educational, empowerment, and social advocacy programs. Karen's favorite part about working at Federation is the people she meets each day who share her passion for the Jewish community and Israel.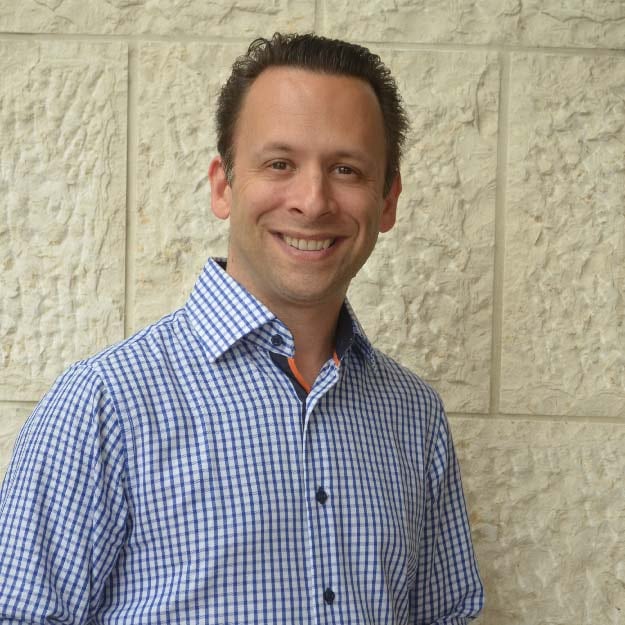 Jonathan Zucker
Senior Donor Relations Manager
---
 (954) 660-2082 | jzucker@jewishbroward.org
Jonathan Zucker joined Federation in June 2018 as the Senior Donor Relationship Manager and oversees the API (Advisors Philanthropy Initiative) and JNet, our business and professionals divisions, after 20+ years in the investment world. He spent his teenage years in Jerusalem, was a member of Israel's 1st ice hockey team and served in the IDF. He received his BA from McGill University in Montreal, Canada and recently completed advanced training in Development work at Northwestern University. Jon is excited to channel his knowledge and passion in ways that will strengthen the Federation's capacity to serve Broward County's Jewish community in-state and in its relationship to Israel.
Avi Zuri
Director, Campus Maintenance Operations
---
azuri@jewishbroward.org
Born in Haifa, Israel, Avi served in the Israeli Defense Forces for four years as a paratrooper during the Yom Kippur War. He moved to the United States in 1980, has two sons, Ron and Mike, is engaged to Keren, and is the proud grandparent of Ava and Emily. Avi worked at the David Posnack JCC since 1988, before transferring to the Jewish Federation of Broward County as the Director of Campus Operations. During this time, he oversaw the building's last construction phase and the Davie campus facility's opening. Avi enjoys playing basketball, where he played on the J's league for 20 years. Working in the Jewish community is a mission, not a job. It is crucial for Avi that every Jew who walks on campus is comfortable, happy, and accepted. He hopes that the JCC and Federation continue to stay at the center of the community for many years to come.
$133M+ of assets under investment.